'RHOBH' Cast Answers Whether Dorit Kemsley's Accent Is Real or Fake
Some fans still wonder if Dorit Kemsley is faking her accent for the show. Find out what the 'RHOBH' cast has to say about it.
There have been a lot of questions about Dorit Kemsley since she joined the Real Housewives of Beverly Hills (RHOBH.) Some of them are related to her money.
The reality star and her husband, PK are facing a lawsuit and are accused of owing more than $1 million. This led to their bank account reportedly being frozen. This would go against the extravagant lifestyle they are seen living on the show.
However, the first question Kemsley faced from fans is involving her accent. This came up again at a recent event. Find out what the RHOBH cast had to say about whether her accent is real or fake.
Dorit Kemsley is from Connecticut but her accent sometimes sounds British
Kemlsey joined the RHOBH cast in season 7. One of the things that made her stand out from the rest of the stars is her accent. She's from Connecticut but her accent sometimes sounds British.
"I think the way I speak is probably a combination of many things," Kemsley told The Daily Dish. "First and foremost, I am married to a Brit who's got a very, very strong London accent, and I'm sure some of his inflections have sort of rolled over on me." The mother is married to Paul "PK" Kemsley.
She also claims her family influenced her accent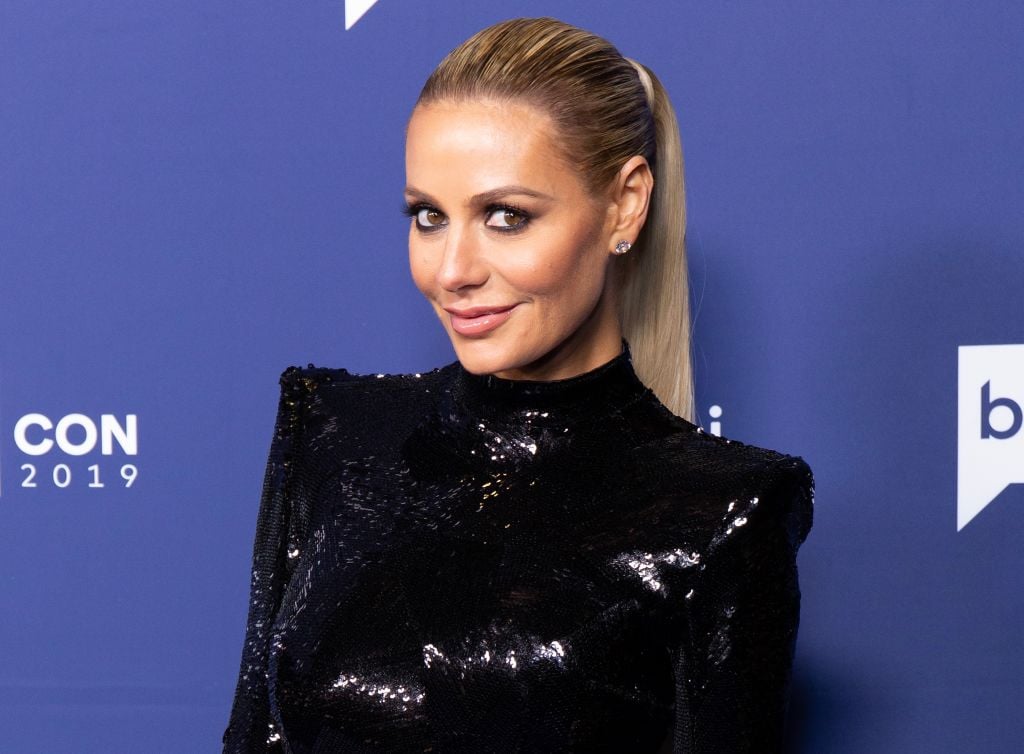 She gave another reason for her manner of speech in the interview. "My parents are not American. I was born and raised in America," the fashion designer continued. "I did spend a significant amount of time, nearly 10 years, back and forth going to Europe. I spent a lot of time working all over the world and in various places of the world where people didn't speak English all that well."
The reality star revealed, "I had a tendency to over-enunciate, so I think at times some of my English is part that and part inflection. And you know being around a lot of Europeans and a lot of Brits, you just become a product of your environment, really. That's who I am.
She added, "That's the way I speak. I don't hear it. My husband doesn't hear it but it's definitely become a topic of conversation."
The cast claims her accent is real
Some fans still don't buy that Kemsley's accent on the show is real after years of her being on the show. One fan asked the big question related to this theory during BravoCon, according to Page Six.
"When does your real accent come out?" a fan asked Kemsley. The reality star claimed that she'd be unable to fake the accent "all the time" with the cast.
Erika Girardi defended Kemsley saying, "This is her real voice." Girardi then said, "Does she get influenced sometimes by her husband's accent? Yes."
Teddi Mellencamp then reportedly agreed. She claimed that there are people in Kemsley's family who also speak multiple languages.
It sounds like the cast has Kemsley's back when it comes to her accent. Only time will tell if the skeptics will believe them.