'RHOBH': Cedric Martinez Insists Camille Grammer's Marriage Was Over When Filming Began; Says Brandi Glanville Used Him
Lisa Vanderpump's former houseguest Cedric Martinez revealed that Camille Grammer from The Real Housewives of Beverly Hills filmed her first season knowing her marriage had already come to an end. 
Martinez has been extremely vocal about his relationship with Vanderpump on Instagram. He shared a screenshot of the contract he signed. He insists he was forced to sign it without reading it. The revelation came shortly after four cast members were fired from her show Vanderpump Rules.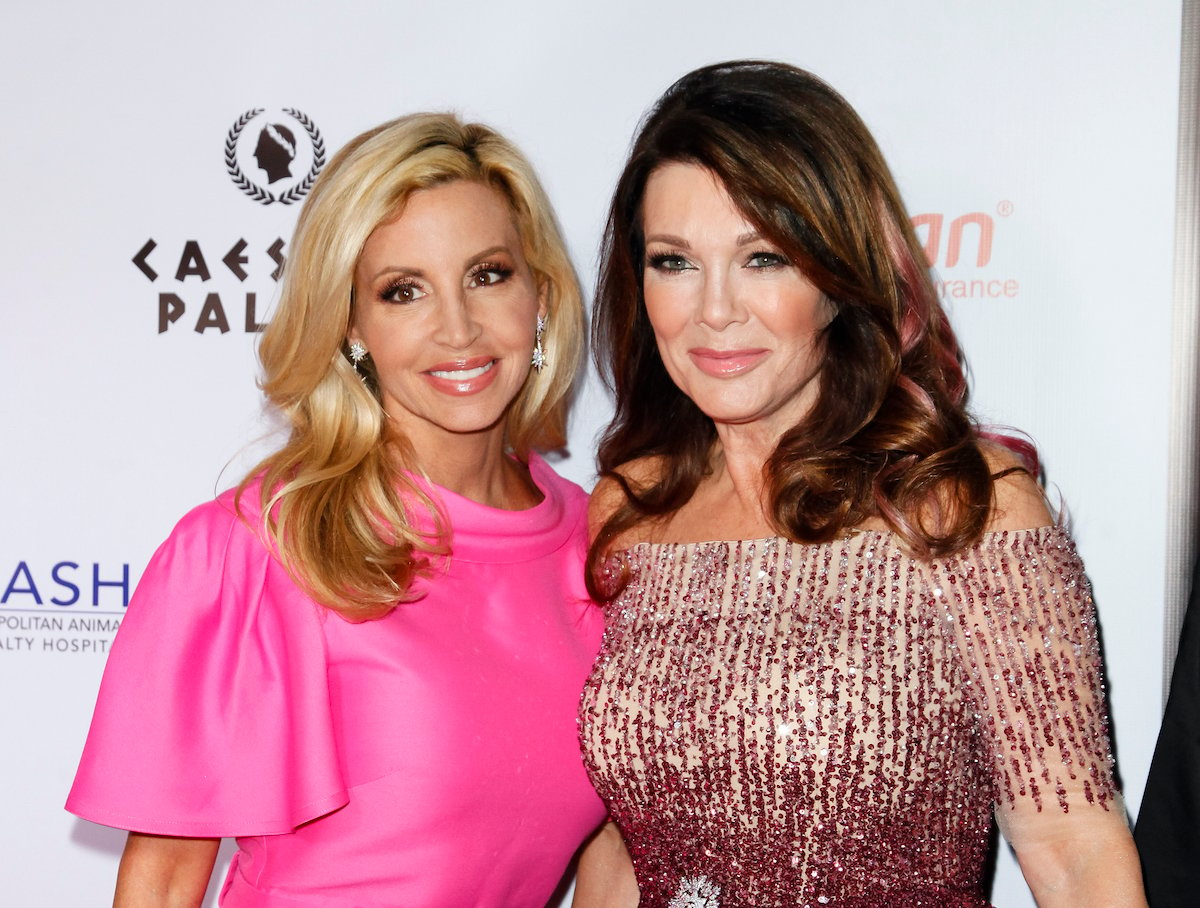 Martinez also believes Vanderpump used and manipulated him for leverage on the show. Martinez has since posted a number of email and message exchanges with various producers and executives trying to prove his point. He recently shared that Grammer filmed the first season after already knowing her husband actor Kelsey Grammer was leaving her. But the series portrayed the marriage dissolution as though it occurred toward the end of the season. 
Camille Grammer had to pretend her marriage wasn't in trouble
A fan asked if working with Camille Grammer was difficult. Martinez remarked that he liked her and that she was dealing with a lot during her first season.
"I like Camille a lot," Martinez shared in response to a question on Instagram. "What no one realised was when we started filming, she knew and so did all the cast that her husband was leaving her. She was devastated and had to pretend everything was well.. if you look closer at her interaction with Casey in one episode it was so cringy. So advice to all you viewers, remember that how the cast is portrayed is not necessarily was the tuth was…"
Kelsey Grammer shared in an interview the moment when he knew he wanted to end his marriage. Camille Grammer refuted this memory, sharing that it was totally untrue.  "A month after I had a heart attack, my mother died — 12 years ago now — the day of my mother's funeral, my third wife basically had an explosion about something. And started to tell me, 'I'm out of this, I'm out of here.' Again. 'I want a divorce.' Blah, blah, blah, which, we'd had the same conversation for eight years, and it was tiresome," he said. "I realized at that moment that I was done with her, that I was not gonna end up in this relationship for much longer. And somewhere under a year, I was done."
Camille Grammer said her ex-husband was trying to rewrite history.  "This is not true," she tweeted. "My parents were with us in the Hamptons when we received the news about his [mom's] passing. We consoled him and flew back to LA to make arrangements for her funeral." Adding, "It's unfortunate that he is rewriting history."
Martinez and Brandi Glanville were never friends
Martinez also spilled about a series of photos he shot with Brandi Glanville. The two look happy walking down the street together, which he says were completely staged. "Many of you [ask] if Brandi was my friend, the answer is no. This photo were shot the first day I met her. After a lunch organise by production, however Brandi changed the location, a very public location," he recalled in an Instagram post.
"Then all the sudden paps everywhere. She had organised them. She kept asking me to touch her, hold her close. I was so embarrassed. Very smart of her. The idea was to get me back in the show. I got her in but [then] she disappeared on me 😂😂😂," he shared.