'RHOBH': Cedric Martinez Says Lance Bass Felt Burned By Justin Timberlake
Lisa Vanderpump's former houseguest Cedric Martinez from The Real Housewives of Beverly Hills said ex-boyfriend Lance Bass may have been a little obsessed with Justin Timberlake.
"[He] said they are not close," Martinez said of Bass's relationship with NSYNC bandmates on the Behind the Velvet Rope with David Yontef podcast. "The only person that kept coming up within the conversation was Justin Timberlake."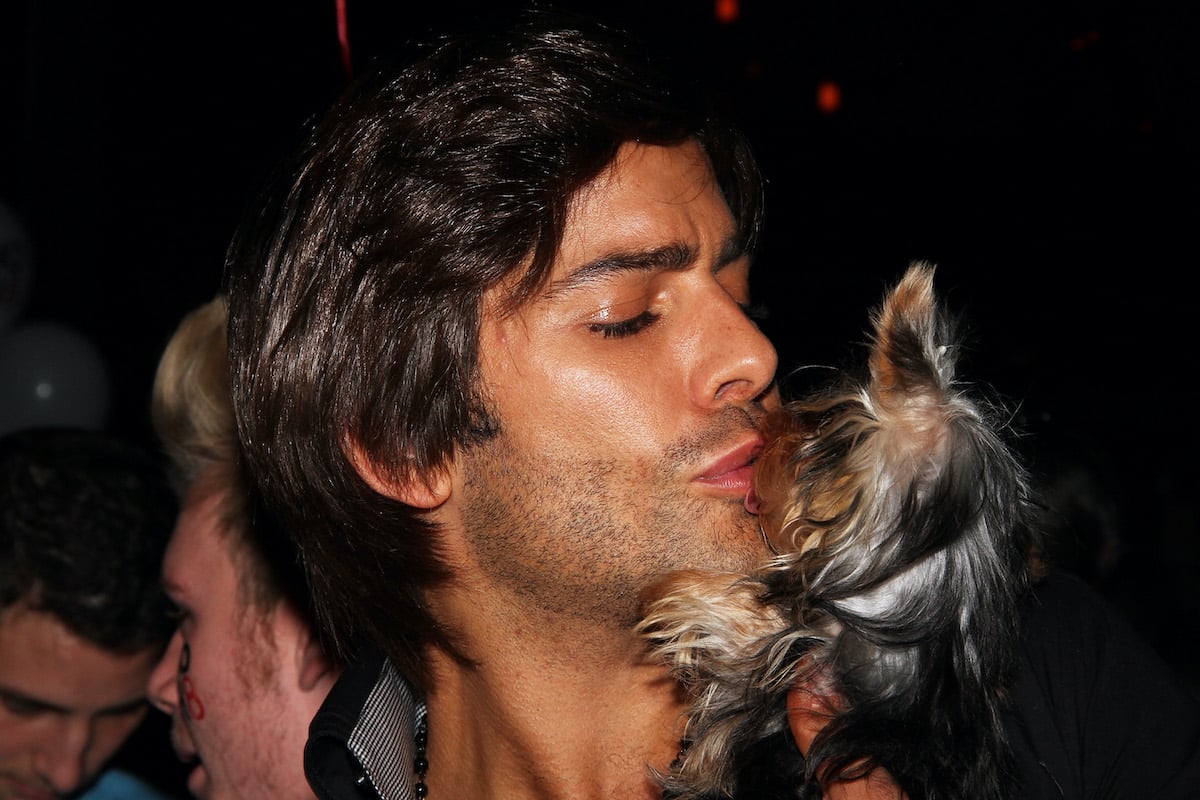 "I don't know what the situation is now, but I think at the time he felt a bit burned and disappointed that the friendship had kind of fizzled out or something, you know? So I think that Lance felt, you know, Justin had a big head and he thought it was a star. And so there was a hint of bitterness. But hey, I mean, I would have been maybe feeling the same." Adding, "I think there was a bit of animosity there."
Cedric Martinez says Justin Timberlake's name came up in conversation
Martinez said that Bass didn't talk about Timberlake a lot, but somehow his name snuck into the conversation. "Not a lot because that would be like, 'Go f**k him then,' you know? But I said like 'Can we please stop with the Justin?'" he said.
"But when I asked it because we knew each other, you know, you're my boyfriend so I'm going to ask you questions about your life," he continued. "But Justin kept coming up more than other members. Because in fact, I don't know the name of the other guys."
"Just Lance and Justin!" Martinez exclaimed. "So the other guys, I have no idea what they are. But something must have happened. He never went into the details. But he did not like the fact that Justin was acting and seemed to be doing everything and you know, and Lance was trying to restart a career." When Martinez learned he was confirmed for RHOBH, Bass was trying to launch a jewelry company for men.
Martinez reveals how he and Bass broke up
Martinez shared he and Bass dated long before he appeared on RHOBH. "I met him through my friend Oliver," Martinez said. It wasn't love at first sight but he soon fell for Bass. "The way he talked, his manliness, his self-confidence," he recalled. "He just ticked all the boxes."
The two parted ways after he thinks Vanderpump set him up to learn Bass cheated on him. "There are some conspiracies some people say that Lisa sells stories. She says it's all a lie. No, it's true. Let's set the record straight for a minute. It's a fact that she sold stories because every time there was a celebrity, call me, and it's in the press."
"One day I'm having lunch with Lisa," he recalled. "Then the phone rings and she does something that was really out of character for Lisa. She gets up and answers the phone at reception." Apparently the call was for Martinez from US Weekly.
The reporter asked Martinez if Bass was his boyfriend. The reporter then said, "Are you aware that he has an 18-year-old Cuban boyfriend in Miami? And I'm like, who's this again? I'm like so shocked." Apparently the rumor was true. "He was seeing like half of the world," Martinez said. "But then I broke it off with him and was like I don't think this is gonna work out. But [Vanderpump] was like, 'No, no, no. This is what we need. You need to lock him down.'"