'RHOBH': Charlie Sheen Reacts to Denise Richards' Quitting the Show
Some people are still giving their reaction to Denise Richards deciding to quit The Real Housewives of Beverly Hills (RHOBH). There are still a lot of questions about her reason for leaving. Charlie Sheen gives his reaction and he answers if he was involved in her decision.
Denise Richards talked to Charlie Sheen before joining the show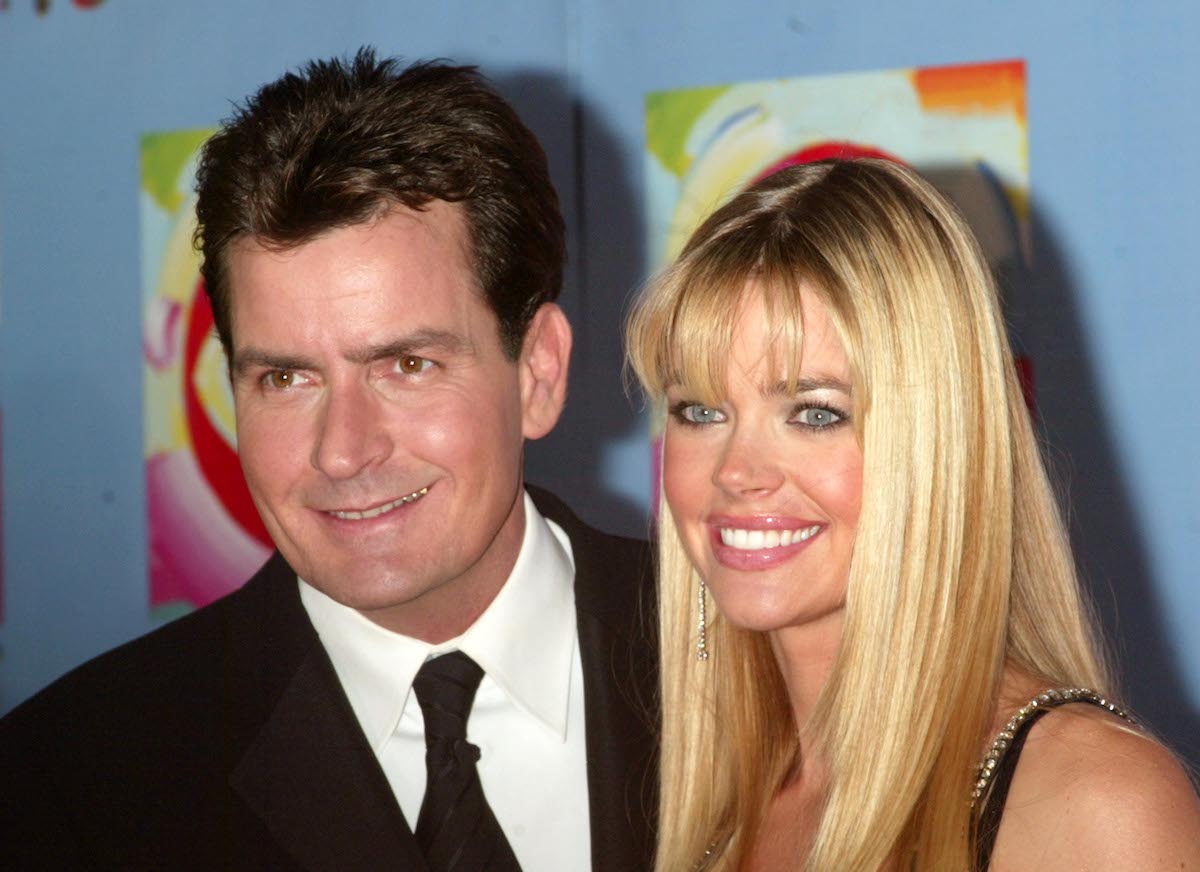 Richards joined RHOBH for season 9. This was big news given her acting history starring in movies like Starship Troopers. She was also married to Sheen from 2002 to 2006.
They now share two daughters together. Richards said she talked to Sheen before making her final decision.
"I did talk to him about it, because as an actor in this business I respect his opinion," she said on the radio show, Lunch with Bruce. "I said, 'What do you think?' and he was like, 'I think it could be really cool.'"
She made it clear that the decision was up to her. "Even if he said, 'I think this is the dumbest thing you ever did,' I still would have done the show, but it was interesting to get his side of it," Richards said. "I have a lot of respect for him as the father [of my kids] and also being in this business for as many years as he has."
Sheen wasn't seen on the show, but Richards did talk about him. She was sometimes seen with her husband, Aaron Phypers instead.
Richards quit 'Real Housewives of Beverly Hills'
The newcomer has decided to not return after season 10. Most of the cast turned on Richards after Brandi Glanville claimed they had a one-night stand. The season left off with Lisa Rinna claiming Richards served Bravo with a cease-and-desist order.
The news of Richards quitting was confirmed by Variety. There are rumors as to why she decided to walk away.
"People think that she didn't want to come back and that it's because she got 'mean-girled' [by other cast members," an unnamed source told Page Six. "The truth is she did want to come back. But [Bravo] didn't want to pay her what she asked for. It was way out of her pay grade."
Andy Cohen admitted he was disappointed in her decision with People TV. "We were negotiating a deal with her and we couldn't reach an agreement on the deal," he said.
Sheen applauds her decision
Some fans might wonder how Sheen is reacting to Richards leaving the show. He gave Page Six a statement through his publicist Jeffrey Ballard.
"She does what she wants in these matters," Sheen claimed. "And I applaud her decision of 'one and done.'"
Richards actually lasted two seasons on the show, but now it's over. Hopefully, she will talk about her decision to quit in the future.