'RHOBH': Kyle Richards Claps Back at Dorit Kemsley for Fashion Line Criticism
Kyle Richards from 'RHOBH' is calling out Dorit Kemsley on Twitter. The latter made a comment during her confessional and Richards is clearing things up.
The new season of The Real Housewives of Beverly Hills just premiered and the shadiness between the ladies is on fire. In the first episode of season 10, Kyle Richards is preparing to showcase her fashion line during New York Fashion Week. The last OG of the reality series collaborated with designer Shahida for a leisurewear clothing line.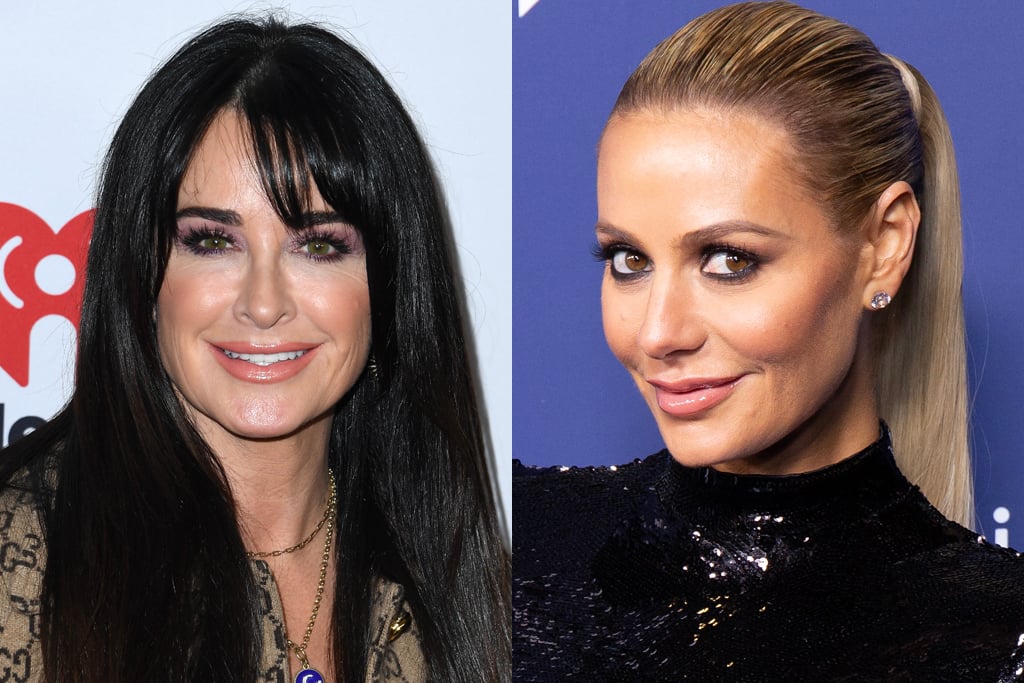 Richards invited Kemsley to Shahida's workroom where all the pieces that were going to go down the runway were showcased. The editing made it seem that Richards was not aware of some of the outfits when she was claiming she helped design them.
Kemsley made a shady comment during the confessional interview that did not sit well with Richards. The bathing suit designer said she was saving Richards' show. After watching that on TV, Richards clapped back on Twitter.
"I knew nothing about doing a fashion show," she tweeted. "A clothing line yes. I had a clothing line on HSN and stores for years. I appreciated Dorit's help with ideas for styling the models for the fashion show but with all due respect, she did not save my fashion show. We hired a production time."
Richards was thankful for Kemsley's help and added, "I totally appreciated her help when she went with me to style the models. But the show, I have to give credit to the production team. Even if we clashed."
Kyle Richards clashes with Denise Richards
Kemsley is not the only castmember that Richards is clashing with this season. The fashion designer is also frustrated with Denise Richards for running away from filming.
Denise is involved in drama with Brandi Glanville who claims she had a threesome with her and her husband. Instead of facing the allegations, Denise has repeatedly opted to walk away from filming and that's not sitting well with Richards.
"I feel like when it got hot in the kitchen, she left," Richards told Entertainment Tonight. "Her kind of walking off and not wanting to participate didn't really sit well with the rest of us who show up every day."
"I get frustrated when people don't show up, because that's what we signed up for," she added. "There were so many times where I would have loved to not show up, and so many people I would have loved to not be around at the time, but I never once have done that in 10 years. It was a little frustrating to me."
Richards has been on the show for 10 years and has revealed many things from her life making herself vulnerable. Her sister, Kim Richards, was a full-time star in the first seasons and their drama was heavy.
"It was really strange to me," she continued. "After a decade of doing this show, we've had so many things that have been really difficult. The stuff that happened between my sister and me."
The Real Housewives of Beverly Hills airs Wednesdays at 8 p.m. ET/PT on Bravo.