'RHOBH': Crystal Kung Minkoff Lost 5 Pounds During Her Girls' Trip Clash With Sutton Stracke
The Real Housewives of Beverly Hills' 11th season has not been without fireworks. One of the most epic clashes on the show had to be the war of words between Crystal Kung Minkoff and Sutton Stracke. Their fight led Kung Minkoff to make a rather surprising revelation on the show about her weight.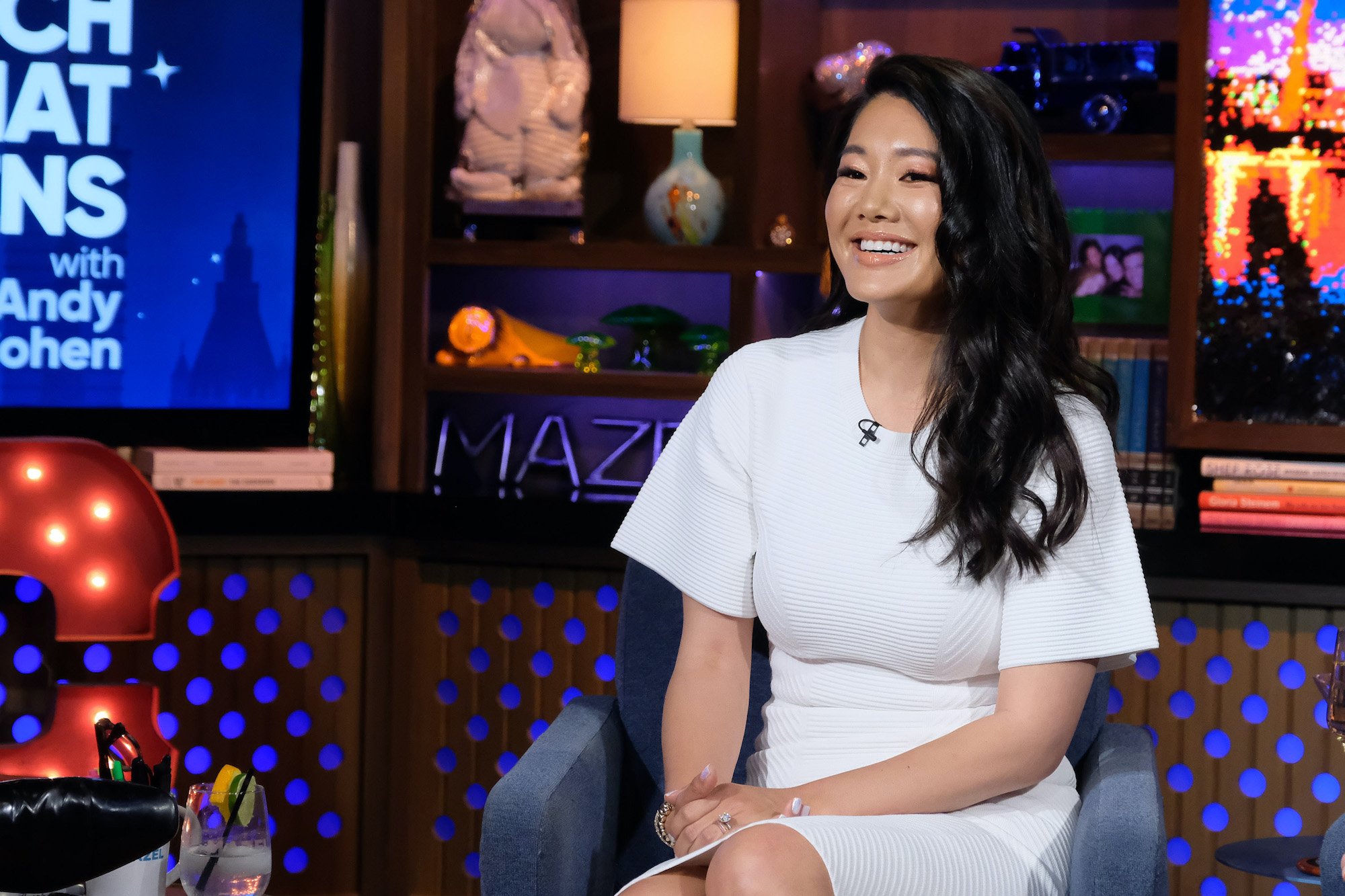 Read on to learn more about Kung Minkoff's five-pound weight loss due to her tussle with Stracke.
Crystal Kung Minkoff lost 5 pounds during her girls' trip clash with Sutton Stracke
During RHOBH's season 11, Stracke and Kung Minkoff got into an argument that led to Stracke issuing an apology. The group discussed the fight at Kyle Richards' election party. According to The Sun, It led to a shocking reveal from Kung Minkoff: she blamed the fight for making her lose a fair amount of weight. 
Kung Minkoff claimed that, "I got home that afternoon and I got on the scale and I'd lost five pounds." After a hearty laugh from the group, Kathy Hilton chimed in with, "Say, 'thank you, Sutton!'"
Even Sutton got in on the fun, commenting that this could be a "new weight loss program." Kung Minkoff continued, saying, "It wasn't like a great feeling because I have food issues, like whatever …" leading Sutton to comment, "I am sorry. I am not responsible for anybody losing five pounds. No." Kung Minkoff went on.
"I'm a recovering bulimic, " she said. "And I say recovering because it's … I don't know what it's like to be any other thing." At this point, several group members chimed in to commend her on her bravery. Hilton said, "That's really nice of you to share that."
Lisa Vanderpump added, "Brave of you to share that. Good for you." An emotional Kung Minkoff concluded her story with a statement that, "It was not like a good weight loss. I was like, 'OK this is sort of indicative of how I felt about the trip.'"
Crystal Kung Minkoff's weight loss wasn't a relapse, but a momentary blip
Kung Minkoff certainly needed a decent amount of courage to come clean with this information, especially in front of the group. She added that she developed bulimia at the young age of 11. She was able to provide a little more context during her confessional, stating: 
"To be clear, I didn't have a relapse on the trip. I was just under so much stress and I was just having such a horrible time. I just couldn't eat."
The fight with Stracke definitely added to her stressful situation. Continuing during her confessional, she added that she brought the issue up because "I just want the girls to know how hyperaware I am of my weight and sort of the struggles that I go through."
Is bulimia an ongoing issue for Crystal Kung Minkoff?
Kung Minkoff told the rest of the women that her past problem is not a recurring one for her. She said, "I will say it's under control … but it's not something I've ever hidden because it's been so long. Or I'm not suffering on a daily about it."
Back to her confessional, she summarized the root of the problem: a video she watched during school as a young girl growing up.
"I was 11 years old when I watched a video in class about eating disorders. And obviously, it was a negative message and then I sort of picked up some tools from it and that's when it began …"
It's unfortunate that her clash with Stracke brought her back to a challenging time for her, but kudos to her for being able to address it openly and honestly. 
RELATED: 'RHOBH': Crystal Kung Minkoff Is Not Having Sutton Stracke's Apology and Neither Are Fans