'RHOBH': Crystal Kung Minkoff Is Not Having Sutton Stracke's Apology and Neither Are Fans
Real Housewives of Beverly Hills welcomed newbie Crystal Kung Minkoff in season 11. At the same time, Sutton Stracke officially got her diamond when she was promoted from friend to full-time cast member.
However, the two ladies haven't gotten off to a great start. There is already a nasty feud between them, and neither Crystal nor RHOBH fans are buying Sutton's apology.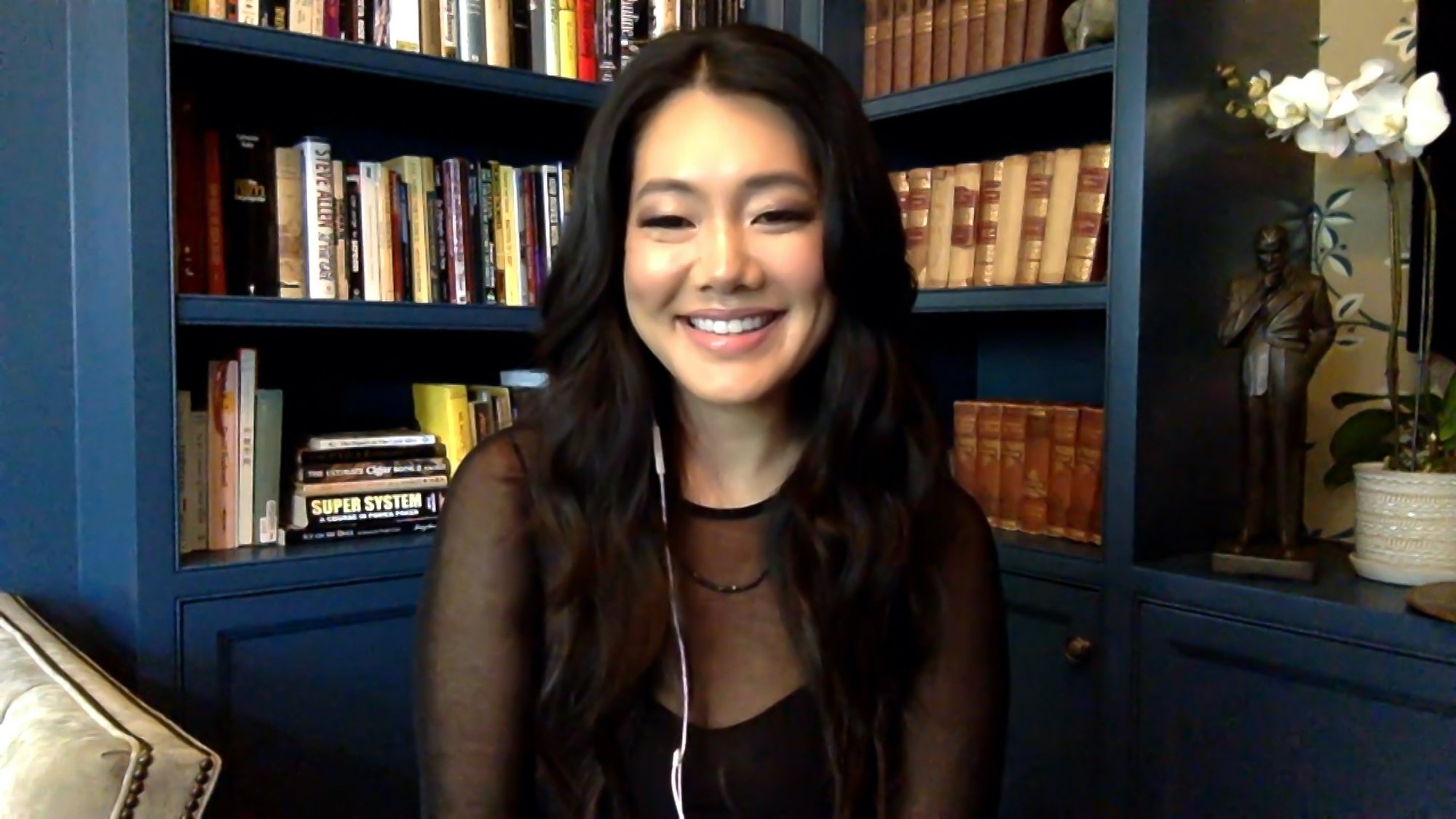 Crystal Kung Minkoff is coming in hot on 'RHOBH'
During a May episode of RHOBH, Sutton compared Asian stereotyping to being called a redneck. The comment led to an explosive argument between her and Crystal. Filmed last year during a cast trip to Lake Tahoe, the conversation began when Kyle Richards reflected on a fight over stereotyping that she shared with Garcelle Beauvais.
In response, Crystal — the first Asian-American cast member on RHOBH — told Kyle that "as someone who's not white, when it hits you from stereotypes it can be so painful that you can't see anything else."
"I've had friends who have said things to me — Asian comments and stuff like that," Crystal shared, before Sutton chimed into the conversation.
Sutton Stracke doesn't like 'redneck stereotypes'
Sutton shared that it's been incredibly difficult for her to ditch the "redneck" stereotype, since she was raised in Georgia.
"Do you wanna talk about when I see dumbass rednecks on the TV and that's supposed to be me?" Sutton shouted. "And that's supposed to be me? I also have a stereotype but I don't want to bring it up!"
Crystal told Sutton that her comments were "insane" before the episode ended. Fans had to wait another week to see the fight's conclusion. But in the meantime, Sutton issued an apology to Crystal.
The Georgia native promised to 'do better'
Sutton took to Instagram to apologize to Crystal for her comments. She told her fans that despite her "strained relationship" with her co-star at the time, it was "disrespectful to interrupt her and not listen to her express her truth."
"My life is blessed by the diversity of my relationships and I am committed to become a better listener to understand the painful realities experienced by people of color," Sutton wrote. "I am sorry. I will do better and be better."
RELATED: 'RHOBH': Sutton Stracke Issues Apology to Crystal Kung Minkoff for Being 'Disrespectful'
In the comments section of the post, Crystal thanked Sutton for her apology and told her it meant a lot.
"Thank you, Sutton. Your apology means a lot to me, and I'm sure it means a lot to many others with similar lived experiences. Asian Americans are often expected not to share their opinions, but despite this stereotype, I believe that everyone deserves to be heard," Crystal wrote.
Crystal Kung Minkoff and Sutton Stracke discussed their ongoing feud on camera
Crystal and Sutton have worked things out now via social media. They also discussed their feud in front of RHOBH cameras, which featured an apology from Sutton for her comments. She told her co-star that it takes a while for people to warm up to her because she's shy.
"It takes a while for me to warm up to people so then I trust them." Sutton explained. "I would like to get to know you better and have that opportunity."
Sutton also told Crystal that she's been struggling since having to move out of her "forever home."
"I don't think I understood the emotional ties that I had selling my house," Sutton said through tears. "At first I thought I was okay and I guess I'm just not still. And I think leaving the house was harder than I was pretending it to be. So I do apologize if I projected that."
Crystal Kung Minkoff didn't buy her co-stars excuse
After witnessing Sutton's apology, some fans made it clear on social media that they thought she was just making "excuses."
"Krystal ain't buying your bs, Sutton," one fan wrote. Another added, "Sutton's ability to make everything about herself is astounding."
Crystal thought the same thing, and she said so in her confessional. She told Bravo cameras that "moving out of your home is not an excuse to attack and act like a crazy person."
It seems, though, that things are much better between the two co-stars these days. When Crystal commented on Sutton's Instagram apology, she shared that she "consciously rewired" herself to be outspoken and share her feelings whenever possible.
"Listening to one another and validating our different experiences and perspectives are how we will all grow as individuals, and as a society. Thank you for that commitment, Sutton. ❤," Crystal wrote.
Real Housewives of Beverly Hills airs Wednesday nights on Bravo.