'RHOBH': Dana Wilkey Denies Wrongdoing in Dorit Kemsley's Gunpoint Robbery, Shades Teddi Mellencamp
Dana Wilkey said her Instagram post is not responsible for the robbery at Dorit Kemsley's home. Wilkey, who appeared as a guest on The Real Housewives of Beverly Hills early in the series, said her post about Kemsley's home from an official document did not prompt the break-in.
However, Teddi Mellencamp accused Wilkey's post of being the inspiration behind the crime. Wilkey shared that her post was public information and she did not disclose anything that would trigger a robbery. Adding that Mellencamp should recommend to Kemsley how to improve her security system – "I've heard she knows a lot about that!"
Dana Wilkey says she removed the post that was public record
Wilkey defended the post behind the controversy. Her now-deleted post (via Page Six) was an official record along with the caption, "Guess why I'm posting this?" Kemsley was robbed in the days after the post was shared.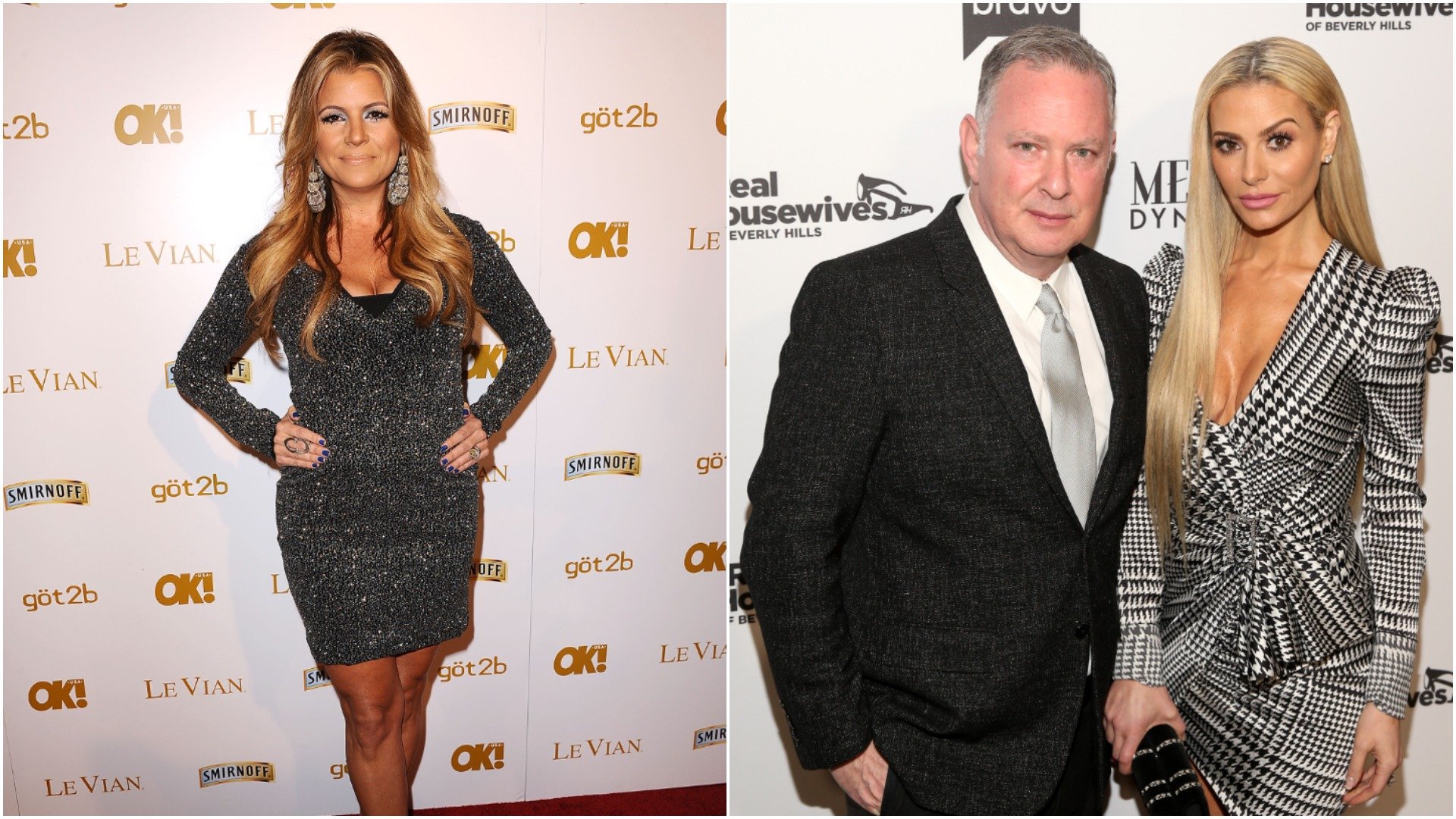 A fan accused Wilkey of being the reason why Kemsley was robbed. "That's just not true Pk [Kemsley] RE-posted my post again for hours after in his CT of the week and then deleted it," she replied on Instagram. "The document posted was from the Secretary of State website. The house was also listed for sale and you could Google her name and find it. Instagram reposted it after reviewing it and when Teddi dm'd me asking me to delete I did do right away. I'll leave it there."
PK Kemsley railed on Wilkey, calling her a "c***" and accusing her of being thirsty. He also added, "This is a statutory document that's required by law and simply provides basic information about an LLC …" But wrote, "Because you have attempted to hurt my family's reputation in a sad attempt to garner more attention I'm delighted to award you C..T of the week."
Dana Wilkey defends her post, shades Teddi Mellencamp
Wilkey made an additional statement in her Instagram story. She clarified that her post included an office address and no home address. Wilkey reiterated her post was a public record and she took a swipe at Mellencamp.
"Her house is for sale on the public market and I have received the listing several times by people with addresses and pictures," she wrote. "PK reposted my post calling out that it was public record a few hours before this incident in his CT of the week."
"Maybe [Teddi Mellencamp] could comment on what Dorit could do better to improve her security system. I've heard she knows a lot about that!" Wilkey added. "It appears that RHOBH has been burglarized several times likely because of showing their lifestyle." Mellencamp's husband Edwin Arroyave is the founder and CEO of Skyline Security.
Mellencamp shared on social media: "I hope you sleep really well tonight. You put her and her kids in danger by posting this. Disgusting."
Dorit Kemsley robbed and held at gunpoint
Kemsley was robbed and apparently held at gunpoint. Her children were reportedly at home. Page Six reports that an LAPD officer said the robbery occurred at 10:50 p.m. PT Oct. 27. Three men broke into Kemsley's home. Thus far, officers can't comment on how much property was stolen or confirm that Kemsley was held at gunpoint.