'RHOBH': Dana Wilkey Says Erika Jayne Should Be Investigated After 'The Housewife and the Hustler' Documentary
Dana Wilkey from The Real Housewives of Beverly Hills, who also appeared in The Housewife and the Hustler documentary believes that Erika Jayne should be investigated. But should she be in jail?
Does Erika Jayne from 'RHOBH' belong in jail?
"Do I think Erika belongs in jail?" she pondered on the Behind the Velvet Rope with David Yontef Patreon podcast. "Well, let me think about how I feel about that. I think Erika deserves to be investigated. And I believe that based on that investigation if it shows that she knew that the money was taken from the law firm. Let me just say it this way. If it was my investigation, I would look through all the records of what she bought. I would decide if it genuinely was, you know, as this loan was supposed to be between Girardis."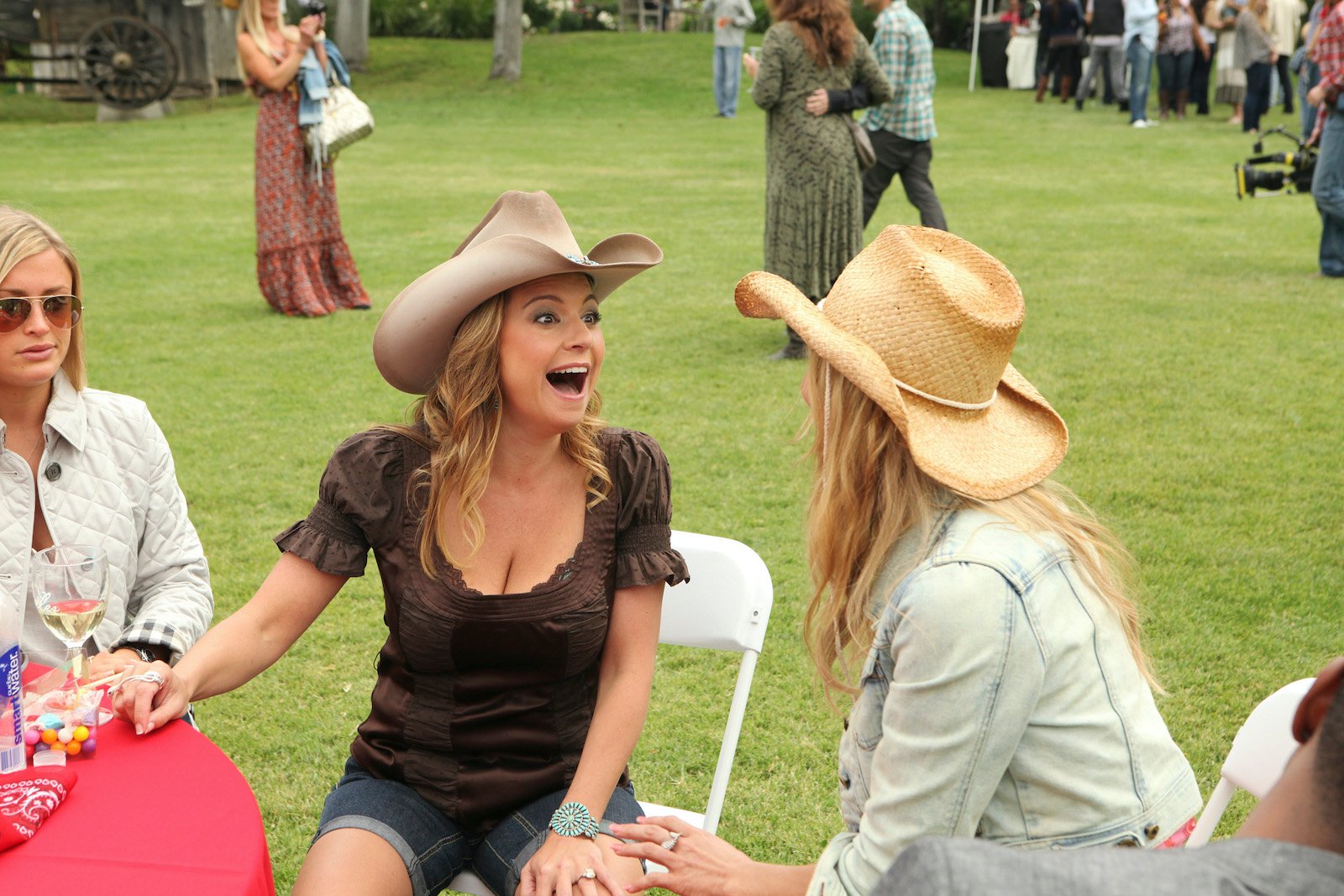 "I'd ask for the formal loan agreement between her company and his company," she continued. "I would want to look at that. I'd want to look at communications surrounding the requests for the money. Was it done on the fly? Did she have any understanding that the money was coming from clients? And if at the end of the day, she had no understanding that the money came from the clients and she had properly documented her transactions. I would absolutely just let it go. I'd be like, you did nothing wrong. But if I got into it and I found that there was, it wasn't properly documented or there wasn't some kind of understanding of the communication or there was something off with that."
Dana Wilkey ponders how Erika Jayne could be in trouble
"And if I found out that she knew that he was taking money from the clients," she asserted. "Meaning maybe there's one thing where he says, I don't have any more money, Erika. And Erika says, take it from the clients."
"Or he says, I'm taking it from the clients," she wondered. "And she doesn't tell someone, then that's a problem. Because then she was aware that her husband was breaking the law and didn't do anything about it. So that's the answer. That's not the, you know, sensationalized answer. That's an intelligent answer. Right?"
Could 'RHOBH' cast members be called to testify for Erika Jayne?
Also, should RHOBH cast members, like Lisa Rinna be concerned about being called into court to testify? "I would definitely be concerned if she wasn't telling me the truth," Wilkey said about Jayne. "So if I felt like I was on the show and I'm shooting with her and she's lying to me and I'm catching her in lies, then my next question is why is she lying to me? And if my radar goes off that she's hiding something or that she's a liar, then I would want to distance myself on the basis that I don't want to be friends with someone who's lying to me. But also I wouldn't want to be associated with, you know, how can I explain it?"
"What if she said to me, you can borrow my ring for, for three months, if you want, you liked that ring," she remarked. "And I unknowingly take the ring for three months, right? And then I give the ring back at the end of the three months. She's like, no, no, no, just keep it. Like, I don't want to be entangled in something like that. You need your friends when they're going through this type of litigation."
"They can't say stuff, obviously that is privileged," she continued. "But they can certainly say, you know, right now we probably shouldn't, you know, I should bring stuff. I shouldn't share this with you. Or, you know, I can't buy something for you because if I do it could make me look, you look bad. Like you're helping me in some way."