'RHOBH': Denise Richards 'Absolutely' Hooked Up With Brandi Glanville Claims One of Charlie Sheen's Exes
Denise Richards' ex Charlie Sheens' ex girlfriend claims she has proof that the 'RHOBH' star likes women.
As the drama between Denise Richards and Brandi Glanville continues to play out on Season 10 of Real Housewives of Beverly Hills, one of Charlie Sheen's exes is sounding off on the alleged affair.  Brandi has been claiming for months that she and Denise had a sexual relationship in 2019. Denise has vehemently denied Brandi's allegations, but Sheen's ex Brett Rossi says she has proof Brandi's telling the truth.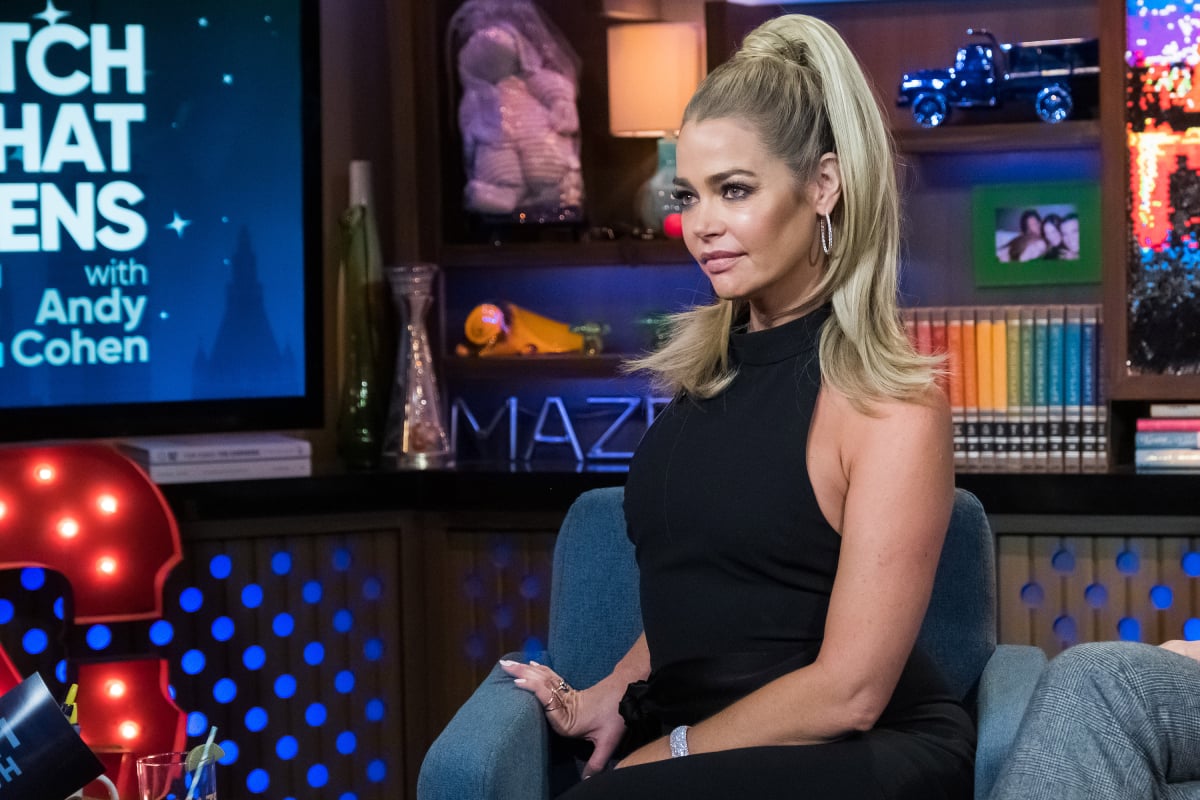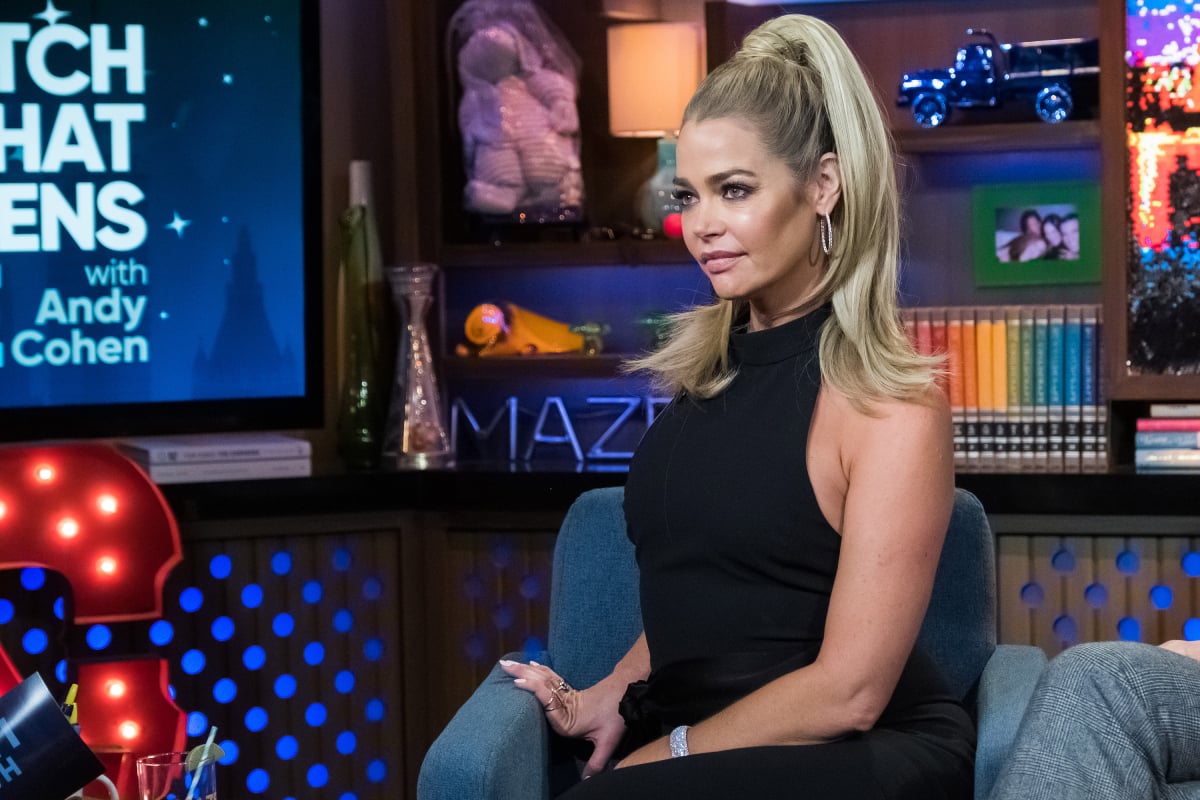 Brandi Glanville denies altering her text exchange with Denise Richards
According to People magazine, Brandi discussed the season 10 Real Housewives of Beverly Hills finale on her Brandi Glanville Unfiltered podcast. In the finale, Denise suggested that Brandi used an app to "revise" the text message exchange she shared at Teddi Mellencamp's baby shower.
When Brandi's producer Ryan Tillotson said that "it seems that all of the ladies really believe you," she replied, "because I'm not lying."  Brandi added that she is "telling the truth, and they've all seen my phone."
"[Denise], she said that there's an app," Brandi said with a laugh. "You know me, I can barely use — my friend Michael was like, 'I'm gonna have to go and defend you. You can barely even use your iPhone.' "
Denise said she also has text messages to share from both Brandi and Lisa Rinna, but she doesn't think either lady wants her to do that. However, Brandi told Denise on her podcast, "Please! Well then do it! Show our texts!"
Denise lied to get out of Dorit Kemsley's housewarming party
During the finale, Denise told RHOBH producers that she had a "family emergency" so she couldn't attend Dorit Kemsley's housewarming party. But, she later confessed to Lisa that she lied to avoid Brandi.
She said she didn't want to go to the party and have Brandi create a "Jerry Springer moment." Brandi said she gave Denise a heads up that she would be at Dorit's party, and she thought Denise would show up to confront her.
Brandi hopes that one day she can sit down with Denise. She says that if she would have attended the reunion, Denise would have skipped it. Even though Brandi didn't get the chance to confront Denise during the three-part reunion special, the other women did it for her.
In the teaser, Lisa tells Denise, "you lie, lie, lie, lie, lie, lie. I feel that the cover-up is worse than the crime." Meanwhile, the Wild Things star continues to deny that she slept with Brandi or that she has an "open marriage" with her husband, Aaron Phypers.
Charlie Sheen's ex says she has pictures to prove Denise Richards likes women
According to All About the Tea, Charlie Sheen's ex, Brett Rossi, says that she has photo evidence to prove that Brandi and Denise had an affair. She says the pics show Denise "sleeping with another woman." 
Rossi – who was once engaged to Sheen – apparently told Celeb Magazine that Brandi and Denise "absolutely" hooked up. She explained that she "totally" believes Brandi.
"I know this because I've seen photos of Denise sleeping with another woman, so I know [she] likes women as well as men," she reportedly told the outlet.
Rossi believes that Denise is worried that being bisexual or having an open marriage would somehow "tarnish her good girl/saint image" that she's worked so hard to create over the years. Rossi also called Denise a "bully," but admitted she doesn't know Brandi.
She added that Brandi must have loved Denise, and then she showed her true colors.
Denise has not responded to the claims made by Charlie's ex.
Part one of the Real Housewives of Beverly Hills season 10 reunion airs Wednesday, September 2 on Bravo.