'RHOBH' Star Denise Richards Denies Botox Use But Does Credit Her New Skincare Line
Denise Richards sets the record straight about Botox allegations.
Trying to figure out which celebrities have had work done is an age-old pastime that keeps tabloids busy. Some stars proudly embrace their changing looks as just part of the role of being famous, but others are much more subtle with the alterations. Then, of course, there are plenty of celebrities who appear to be aging in reverse but who deny having ever gotten any fillers or alterations done. 
Denise Richards has long been under scrutiny for her youthful appearance that doesn't seem to fade. Fans suspect she has been getting Botox injections, but Richards denies these claims. Instead, she credits a skincare product for her glowing appearance. And, wouldn't you know it, she's selling it, too. 
Denise Richards denies plastic surgery 
Plastic surgery rumors have been swirling for Richards for quite some time. After all, the Real Housewives of Beverly Hills cast member has been in the spotlight for years and is nearly 50 years old.
Still, she continues to show up with the same youthful glow that helped make her famous back in the late 1990s. People will often comment that the star has obviously had work done to keep her face appearing so perfectly polished, but Richards is quick to shut them down. 
Richards is honest about the plastic surgery she has had done. She readily admits to having breast augmentation and says that anyone who wants to scrutinize her photographs will find that her lips and nose have stayed consistently shaped throughout her whole life. Botox is not a part of her routine, according to Richards. 
Denise Richards has had bad experiences in the past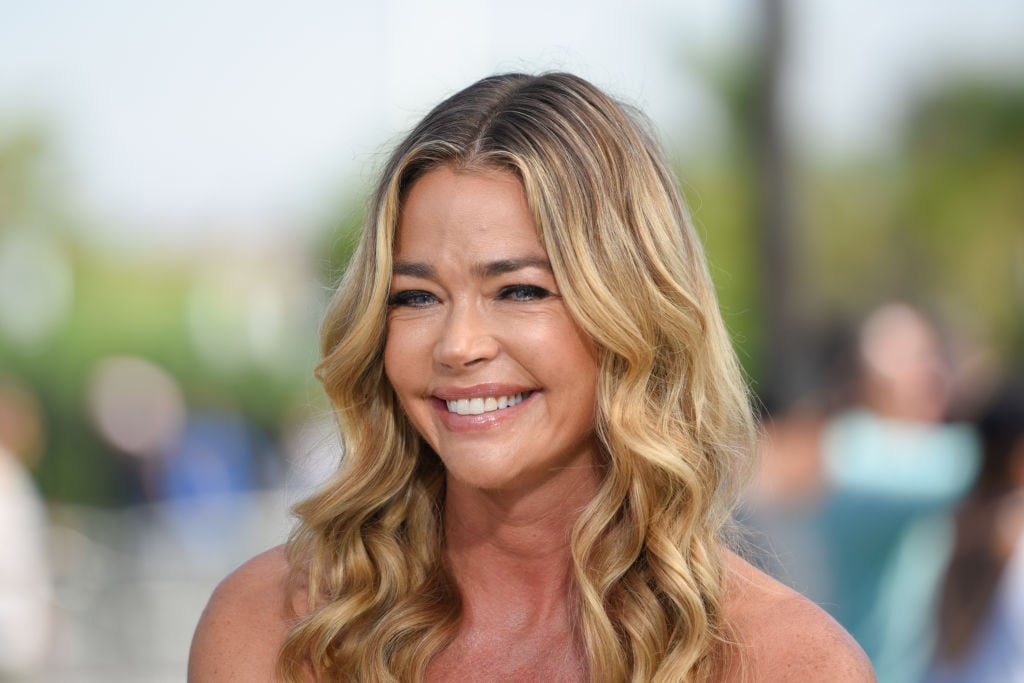 Part of the reason that Richards is quick to say she hasn't had additional work done might be because of her past bad experiences. When she had breast augmentation, she received implants bigger than she requested not once, but twice.
It took three surgeries for her to receive the look she had asked the doctor to give her, and she was frustrated with the process. Unfortunately, that third surgery was also complicated. Those implants ruptured, and she had to have yet another surgery to have them repaired. 
She has also explained that what people see as a "fuller" face was actually due to weight gain.
"Last year I had an issue with my thyroid so I put on a little weight and people thought I had a ton of fillers in my face," Richards noted.
She seems to suggest that her honesty about her past surgeries should make people realize she has nothing to hide. 
Skincare is important to Denise Richards
While Richards insists that Botox is not a part of her life, she is quick to credit a product for helping her retain her youthful exuberance. This skincare line is one that Richards has launched called CBMe. The anti-aging line offers six options ranging from a cleanser to sunscreen, and it contains natural hemp oil and peptides. 
One thing that sets Richards' product line apart from many other celebrity-backed beauty routines is the price tag. While some celebrities boast about daily skincare routines that cost well over $1000 to achieve, Richards' new line is relatively affordable.
The individual products can each be purchased for under $60, and bundling them together can save consumers even more. A four-piece set featuring cleanser, sunscreen, nightly serum, and an eye treatment can be had for a reasonable $99.95 on sale. 
While it's hard to say if Richards is actually using these products herself, her endorsement is certainly helped along by her gorgeous appearance. If fans want to imitate the glow, she might see significant success with her launch.