'RHOBH': Denise Richards Drops Bombshell on Housewife Behind 'Bravo! Bravo!' Outburst
Denise Richards is at the center of a lot of drama on The Real Housewives of Beverly Hills. Before the Brandi Glanville hookup rumors started, the Bravo star had issues with Kyle Richards. In the latest episode, both Housewives will go head-to-head and it will all escalate with the infamous "Bravo! Bravo!" scene. The Wild Things actress is now revealing who told her to yell that out.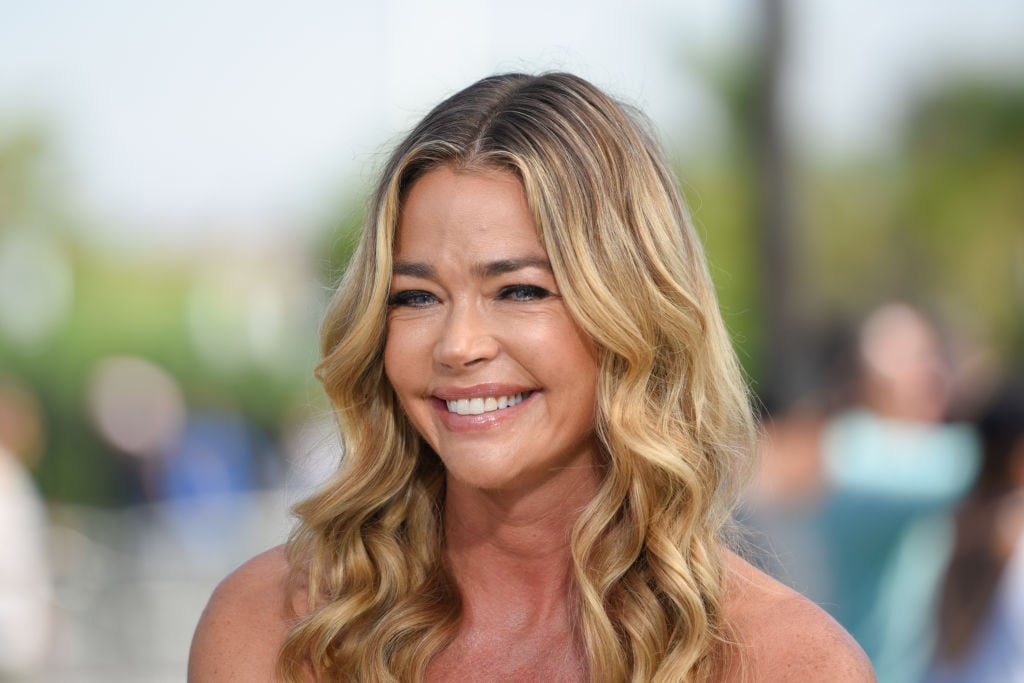 Who told Denise Richards to yell Bravo?
Denise became a housewife during season 9 of the reality show. Although she had a quiet first season, her sophomore season is a lot more controversial. In the new episode of RHOBH, Denise breaks the fourth wall, which is something this particular franchise hadn't done before.
The Beverly Hills stars were known to protect each other and not bring in drama from the outside. It was rare that the ladies talked about what was on the tabloids or their beef on social media. However, in season 10, Denise goes there and she's throwing Kyle under the bus.
"My first week of filming — I'm sorry, Kyle [Richards], I have to say this — Kyle was actually the one that told me to put our hand in front of our face and say, 'Bravo! Bravo!' if we didn't want something that would air," Denise told ET. "So, I didn't make it up. I learned from the other women that have been before me on the show; many of them did it during my two seasons."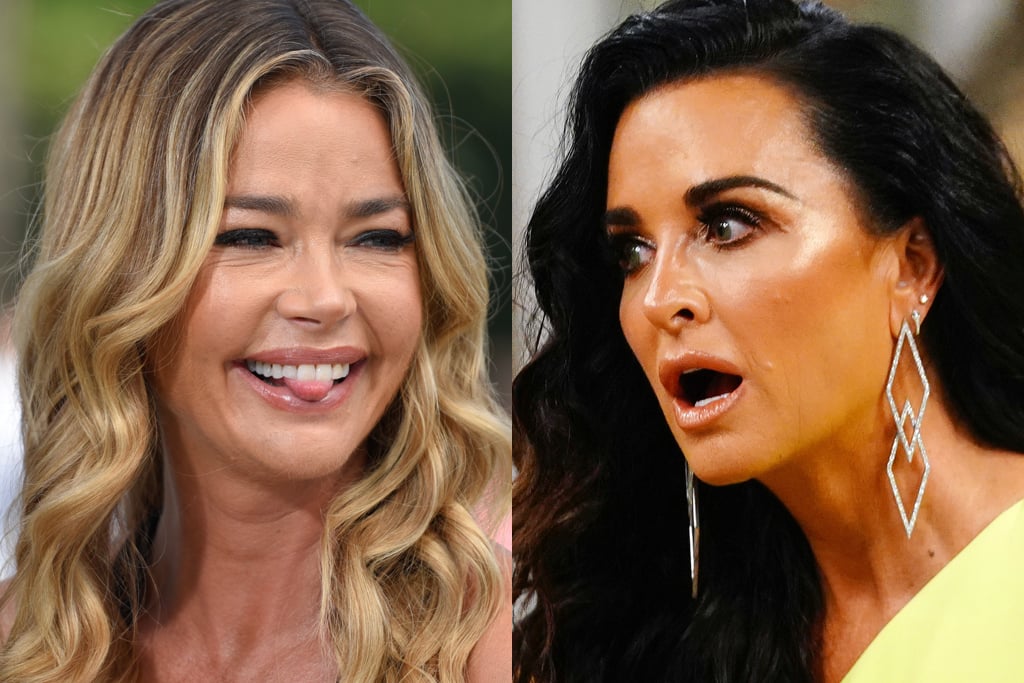 The theory behind yelling the name of the network was to ruin the scene and have editors cut everything out. Denise got uncomfortable in a dinner scene with her co-stars and tried to break away from filming but it only made it worse. Now, that particular scene has made it to air and it's been one of the selling points since the trailer for season 10 was released.
"I felt that there was some miscommunication on that issue, and Kyle was pushing the issue, so I did that to stop, to clarify things with our amazing production [team] before I continued our dinner," Denise added.
Kyle Richards explains tactic
Kyle had addressed the controversial tactic weeks ago explaining that it was something they did since season 12. Her fellow Housewives would break the fourth wall to touch up their makeup.
"If the cameras come back up and we don't want them to film us yet, we would joke and say, 'Oh, Bravo, Bravo, Bravo. Hi, Andy Cohen. Hi, Andy Cohen,'" Kyle told The Daily Dish. "And then laugh so they wouldn't use the footage because you can't break the fourth wall because they don't acknowledge that we're on a show."  
The fashion designer did not fess up to having told Denise about yelling this out though.
"I guess someone told Denise that, that we used to do that," Kyle added. "But that literally was 10 years ago. Denise started saying that when she didn't want what we were talking about [in Season 10] to be used. She was like, 'I'm just gonna start throwing that out there, and they won't use the footage.' And then they did."
The Real Housewives of Beverly Hills airs Wednesday nights at 8 p.m. ET on Bravo.