'RHOBH': Denise Richards Leaving 'Housewives' After 2 Seasons
Denise Richards will not be returning to The Real Housewives of Beverly Hills. The actress had joined the Bravo reality series during season 9 and after 2 seasons is giving back her diamond. Richards had a rough second season on the show as Brandi Glanville claims she hooked up with her caused drama. Variety was the first to report that Richards was exiting the series.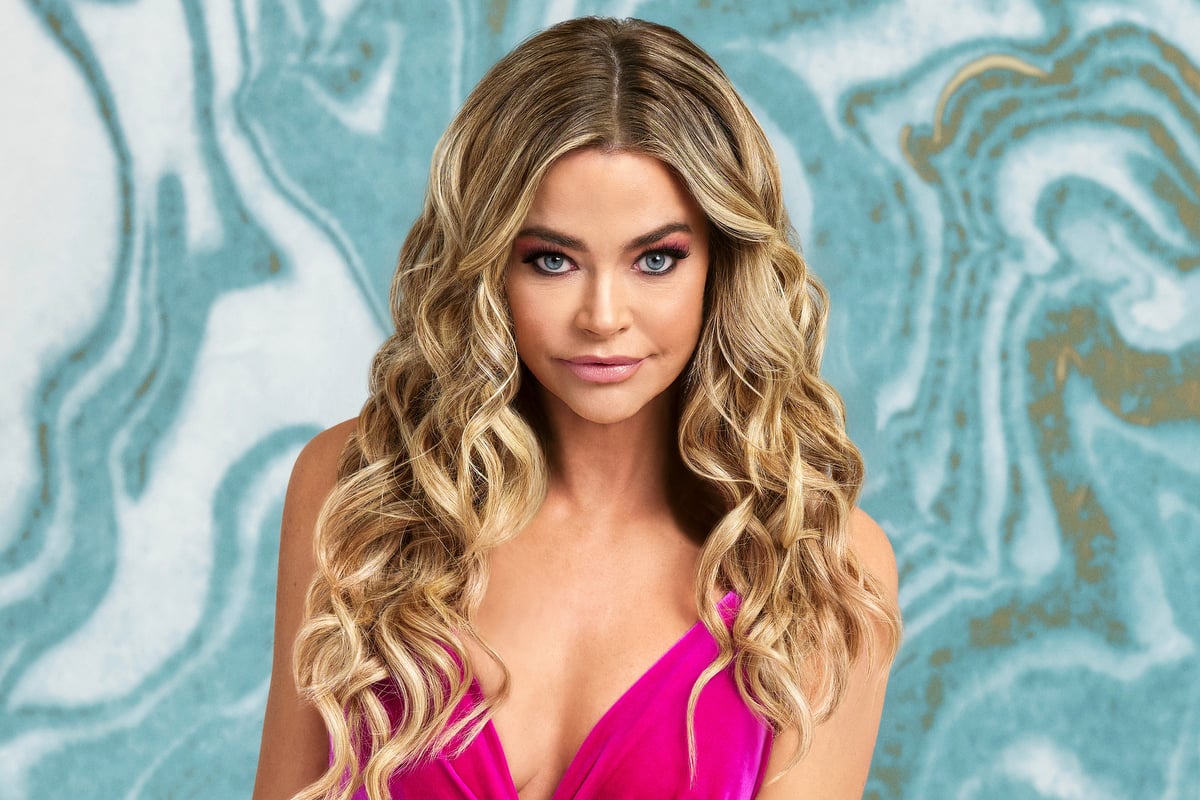 Is Garcelle Beauvais quitting too?
Richards's closest ally on the show during season 10 was newcomer Garcelle Beauvais. The latter had her back during her difficult moments on the show. Their relationship and bond was so tight that Beauvais said they made a deal. Beauvais said that she would only return to RHOBH if Richards did so as well.
"We talked about that yesterday and I said, 'I hope so,'" Beauvais said on SiriusXM Stars of Richards returning for another season. "She's like, 'If you don't come back, I'm not coming back.' I'm like, 'If you don't come back, I'm not coming back.'"
Beauvais is skeptical about returning to the reality series as she was warned by Lisa Rinna her second season would be tougher.
"At the reunion, Rinna said, 'Your first season is always nice and pleasant and the second [season] they come for you.' I said, 'Is that a warning?' And she goes, 'Yes!'" Beauvais added.
If Beauvais holds up to the deal, she would leave after only one season on the show. The Coming To America actress recently signed up to be a co-host on The Real but her future on RHOBH is still up in the air for now.
Denise Richards fights back at allegations
It was in RHOBH Season 10 that Glanville dropped a bombshell on the show. She alleged that she had hooked up with Richards. During the cast trip which was in Italy this year, Teddi Mellencamp confronted Richards about the allegations. The Wild Things star denied her involvement with the Celebrity Big Brother alum.
When it came time for the reunion, Richards allegedly fought back the rest of the ladies.
"The ladies went in really hard on Denise at the reunion. Despite this, she held her own very well and fought back," a source told Hollywood Life.
Glanville was not at the reunion as they didn't want her drama with Richards to take over the show.
"We honestly came to a mutual decision that instead of going to the reunion, as I was set to do, that I would sit down separately with Andy [Cohen] and do a one-on-one," Glanville explained on her podcast Brandi Glanville Unfiltered. "[Producers] didn't want what happened last year where Camille [Grammer] came on in the end and everyone piled on Camille and Camille went crazy. Ultimately let these bi***es earn their paycheck."
Celebrities react to Denise Richards exiting franchise
The news that Richards was not coming back to RHOBH did not shock many as the star was seemingly not enjoying her time on the show anymore. After the report came out, celebrities have been reacting on social media.
Bethenny Frankel, formerly of The Real Housewives of New York, said: "I know and like Denise Richards, she should live her life but she is on a reality show where someone's always winning and someone's losing. In the words of the wise prophet Caroline Manzo, 'if you hang out with trash you start to smell like garbage.'"
When a fan asked if she was calling Glanville trash, Frankel added, "I am not. I don't know her, I met her once and she was fun and sweet. I literally haven't seen this show this year. Like you, I have been in pandemic land raising my daughter. I have just read about it and I'm happy Denise will find her privacy again."
Meghan McCain from The View said, "NOOOOOOO!!!!!!! The 2020 hits just keep on coming!!!! NOOOOOO!!!!!"
The Real Housewives of Beverly Hills Season 10 reunion continues Wednesdays at 9 p.m. ET on Bravo.