'RHOBH': Denise Richards Quit for 'Excessive' Salary Request, Reportedly
Denise Richards from The Real Housewives of Beverly Hills announced via a representative that she was quitting the show. The Hollywood actress only made it through two seasons on the Bravo reality series. Reasons for her departure are not confirmed but a new report sheds light on why she ultimately decided to walk.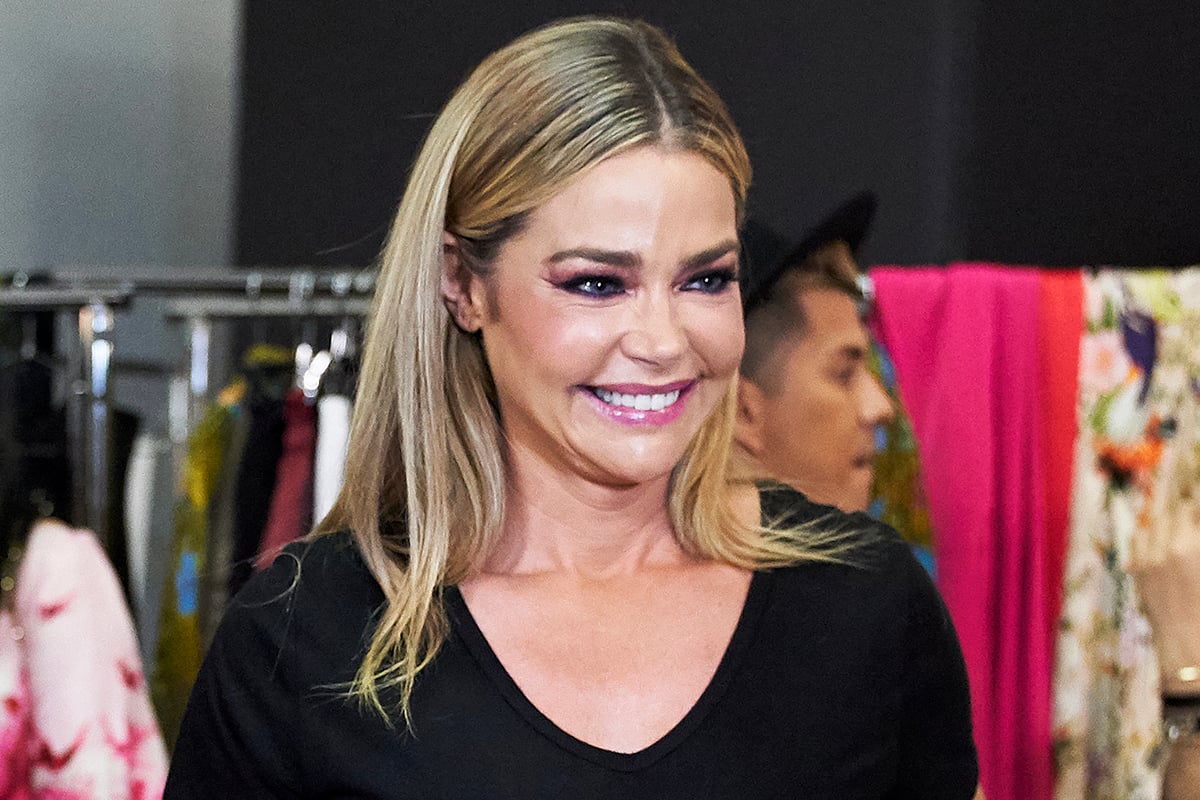 What drama did Denise Richards have on the show?
Richards brought in a big Hollywood name to the cast of RHOBH when she joined in season 9. No one ever believed that the Wild Things star would join an ensemble cast of an established franchise. Bravo was able to pull it off and have Richards hold a diamond.
On the star's first season, she played it coy and did not stand out much. Her most memorable bits from season 9 was shocking everyone when she revealed her husband Aaron Phypers was well-endowed. Richards's sex life was an open book, even telling her co-stars that she once let her then-boyfriend get a massage with a happy ending.
Things severely changed in season 10 and no longer did Richards get a pass from her fellow Housewives. Richards had been involved in drama with her co-stars after they were at a party talking about threesomes one table away from her kids. The ladies took offense that Richards was offended by their sexual conversation when the previous year she had been so open about everything. This time, however, the Starship Troopers actress felt it was not appropriate because her kids were involved.
The big issue came when Brandi Glanville stopped by and revealed that she had an affair with Richards, who denied it all. However, the ladies continued to push and ask if the allegations were true and it snowballed into the storyline for the remainder of the season. Richards was not comfortable discussing this issue on camera and opted not to attend events where she would be confronted.
Denise Richards not coming back
After Richards announced her departure from the show, many people believed that it was due to the "gang-up" from the rest of the cast. A new report suggests that Richards was planning on returning for the right price. The actress was allegedly already the highest-paid RHOBH star and to return for a third season she was asking for a bigger pay bump.
"People think that she didn't want to come back and that it's because she got 'mean-girled' [by other cast members," an insider told Page Six. "The truth is she did want to come back. But [Bravo] didn't want to pay her what she asked for. It was way out of her pay grade."
Andy Cohen 'upset' Denise Richards left
The reason for Richards not coming back for RHOBH Season 11 aligns with what Andy Cohen recently revealed about her departure.
"I'm just upset that we couldn't reach an agreement for next season, I'm kind of living in that sadness," Cohen told People TV.
"We were negotiating a deal with her and we couldn't reach an agreement on the deal," the late-night talk show host added.
At this time, Bravo has not confirmed any other cast news for the new season of the show. The Real Housewives of Beverly Hills will air its last part of the season 10 reunion on Wednesday, September 16 at 9 p.m. ET.