'RHOBH': Denise Richards Finally Reacts to Kyle Richards Calling Her 'Ragamuffin'
Denise Richards is having a difficult season on The Real Housewives of Beverly Hills. The actress is on her second season as a housewife and her experience has been the complete opposite of her first year. Richards is facing scrutiny from her co-stars from all different angles. Kyle Richards started feuding with her because of the way she dresses.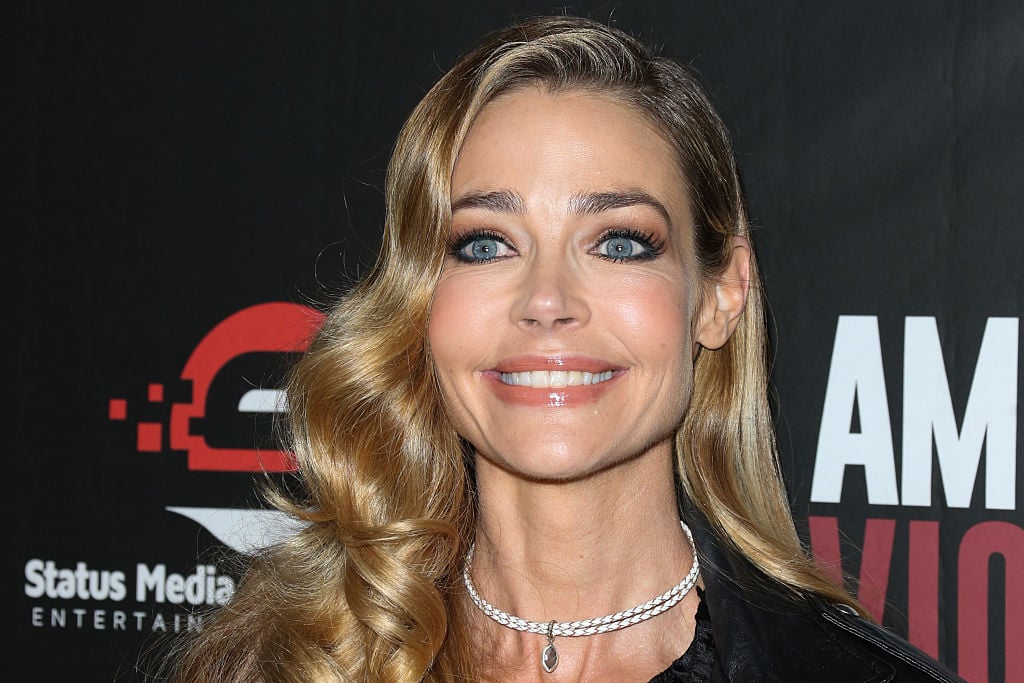 Denise came into RHOBH being completely chill. The Wild Things star attended events organized by the girls wearing really casual clothes. Her co-stars take any opportunity to glam up and it has become quite the competition amongst them.
In a recent episode of season 10, Denise organized a party to have all the ladies come over to her place. Kyle quickly noticed that she had an ice sculpture, which she thought was over-the-top for the gathering.
Kyle later took a job at Denise by calling her a "ragamuffin," something that fans didn't take well on social media.
Kyle Richards explains the 'ragamuffin' term
After facing scrutiny from fans, Kyle took to Twitter to offer an apology to Denise and explain what she meant.
"My mom used to call me that when I looked messy," Kyle tweeted. "She would say, 'Don't run around like a ragamuffin.' Doesn't make it right that I said that. Not nice. Denise is beautiful, no doubt. The margaritas, exhaustion and emotions not bringing out the best in me."
Denise later went "down memory lane" and shared all of her fashion magazine covers that she's done over the years. This was her attempt at telling Kyle that she can glam up like the rest of them.
"Going down memory lane with this ragamuffin. Just a few covers to share for TBT," Denise shared on Instagram.
Kyle saw the post on the social platform and replied to the star offering an explanation once again.
"Denise, you are absolutely beautiful. There is absolutely no doubt about that," she wrote. "I was exhausted, emotional and felt everyone was coming at me. I got upset because I thought you, of all people, would get what I was saying because you, yourself, say you don't get the glam thing and just wear a messy top knot. So I didn't get the sudden change. With that said, I still regret that comment and was not the best version of myself that night. My apologies."
What did Denise Richards really think?
When Denise made an appearance on Watch What Happens Live the "ragamuffin" topic came up. Denise said she was unaware that Kyle had called her that until she watch the show with the rest of us.
"I didn't know she had called me a ragamuffin until I saw the episode," Denise said. "I actually thought it was funny."
"Yes, I do like to be casual, but I also do like glam as well. And you know, it is what it is," she added. "But I thought it was funny, the ragamuffin comment."
It's good to see that Denise has a sense of humor and is secure in herself to not have taken it too harshly.
The Real Housewives of Beverly Hills airs Wednesdays at 8 p.m. on Bravo.
RELATED: 'RHOBH': Denise Richards Comes Clean About Quitting 'Housewives' Rumors