'RHOBH': Denise Richards Says She Didn't Want to Take Charlie Sheen to Court for Child Support
The latest episode of Real Housewives of Beverly Hills (RHOBH) showed Denise Richards talking about Charlie Sheen and child support. She claimed that she didn't want to go to court for a specific reason. Find out the reason why and more.
Denise Richards and Charlie Sheen are divorced with 2 daughters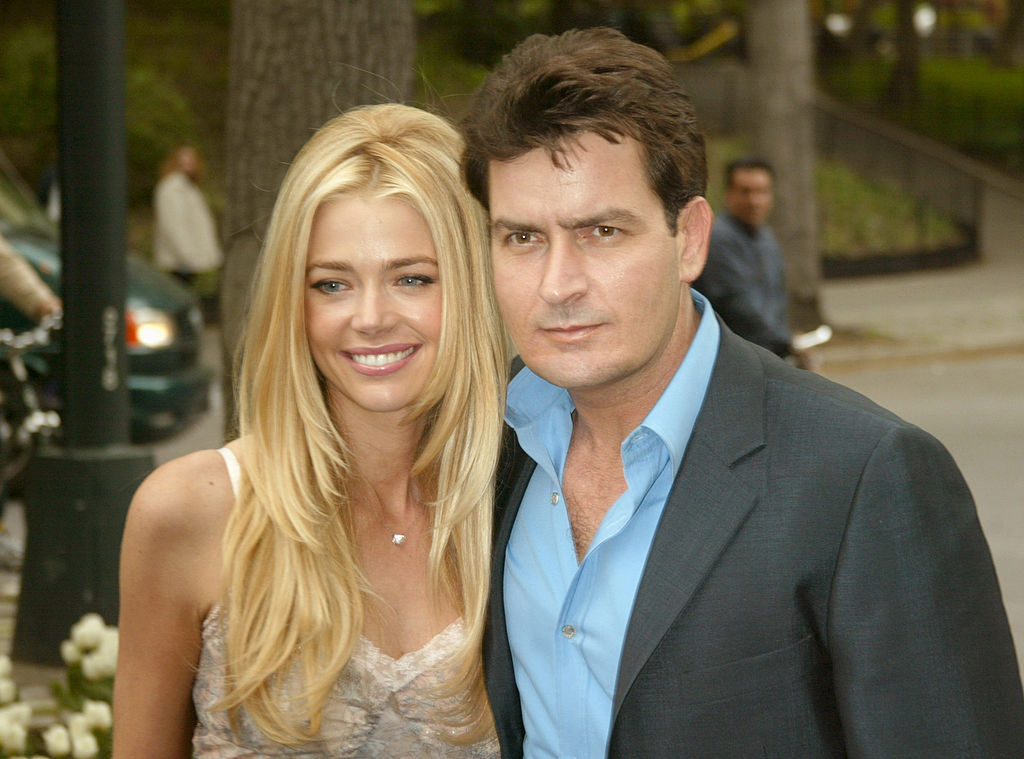 Richards and Sheen were married from 2002 to 2006.They share two daughters named Sam and Lola. The actress then later adopted her daughter Eloise as a single mother.
Although they're no longer a couple, Richards still talked to him before making her decision to join the cast of RHOBH.
"I did talk to him about it, because as an actor in this business I respect his opinion," she said on the radio show, Lunch with Bruce, according to People. "I said, 'What do you think?' and he was like, 'I think it could be really cool.'"
She made it clear that she wasn't asking him for permission to do it. "Even if he said, 'I think this is the dumbest thing you ever did,' I still would have done the show, but it was interesting to get his side of it," Richards said.
Richards claimed he owed $450,000 in child support
Richards claimed in court documents that Sheen owes $450,000 in child support, according to People. She also made claims for how he was spending his money instead.
She claimed he "squandered over $24,000,000 from the sale in his interest in Two and a Half Men to pay his personal debts and to support his extravagant lifestyle at the expense of support payments for his children. During the time frame since our last stipulation/order in 2016 he has failed to pay $450,000 in support while diverting over $600,000 in assets to adult family members and converting thousands of dollars into cash for his own personal use."
Sheen gave a short statement to The Blast about the situation. "D and her legal posse traffic only in fiction my day in court is painfully overdue. She is behaving like a coward and the truth will prevail," he reportedly said.
She said she didn't want to go to court
In the episode "To Live and Text in Beverly Hills" Richards talks about Teddi Mellencamp mentioning Sheen's comments about her. Richards then talked to her husband about the situation.
"So, in New York, Charlie said something publicly about the document that I was court-ordered to file," she said. "I had to file something for his filing." The mother claimed she wanted to avoid court.
"So now I have a hearing set for November," said the actress. "But, I do not want to go through all of that. I just don't. 'Cause it's not just a one-time thing where you just show up to court. It's like an ongoing thing where you can have depositions, declarations from different people. And that's something, you know, the girls are going to be able to hear." Phypers then said, "I know you want to protect them."
Richards said she never talks badly about Sheen and she wants him to be part of their daughters' lives. That's because she doesn't want them to have father-daughter issues.