'RHOBH': Denise Richards Says She Made 1 Mistake When Agreeing to Do 'Dancing with the Stars'
Denise Richards, former star of The Real Housewives of Beverly Hills, has appeared on her share of reality and competition shows. One show she appeared on was Dancing with the Stars. She says there's one mistake she made when she agreed to do the show.
Denise Richards turned down 'Dancing with the Stars' at first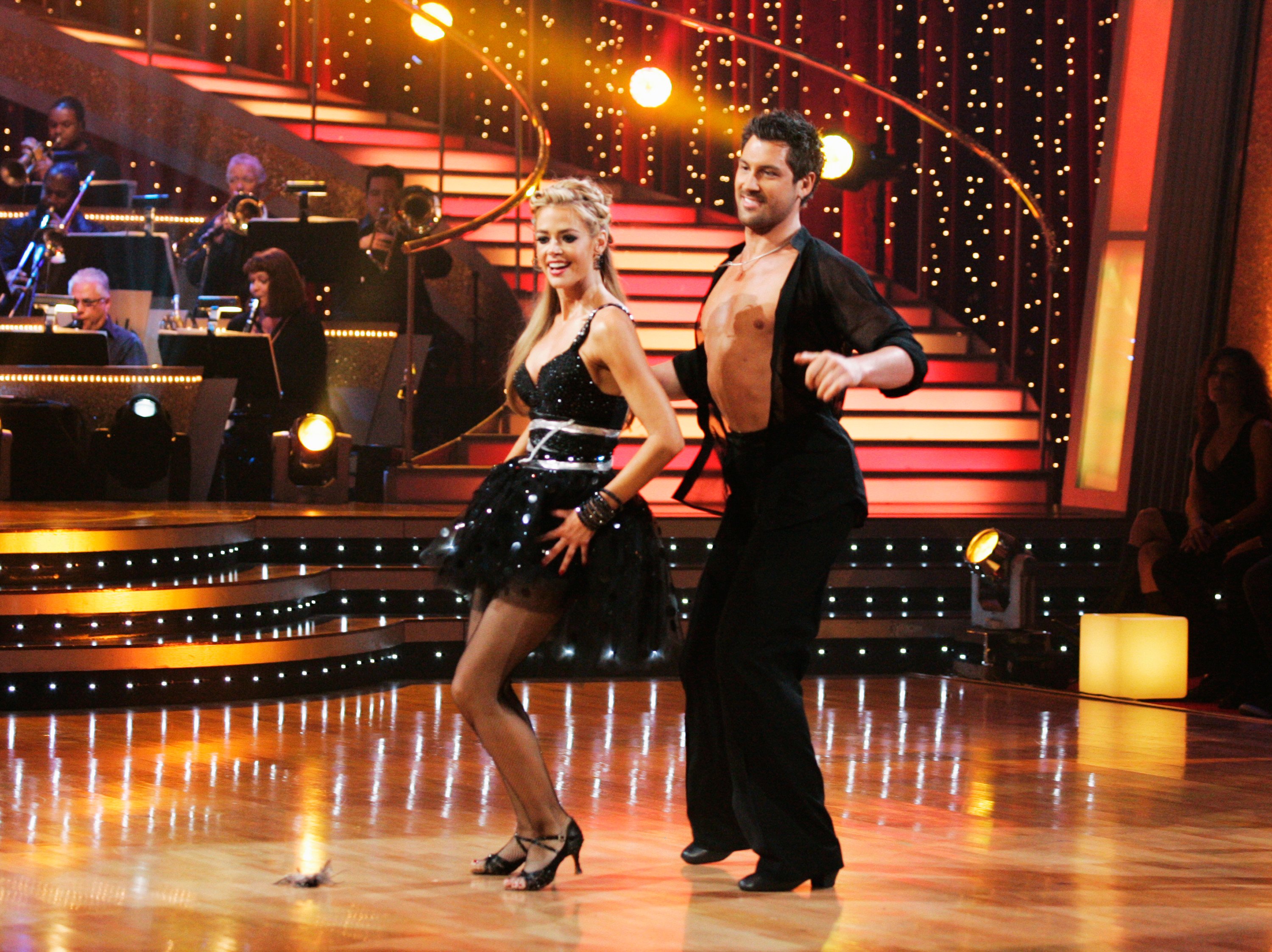 Richards was approached many times about being a contestant on Dancing with the Stars. In her book, The Real Girl Next Door, says she turned down the offers.
"A little more than a month into shooting the second season of It's Complicated, I took another risk," wrote Richards. "I joined ABC's hit series Dancing with the Stars. Yes, gulp. It seemed from the time the show debuted in 2005 they had invited me to participate, and each time I politely declined. The reason? I wasn't a dancer."
Richards eventually gave in and decided to do the show. She says she wanted to show her daughters how not to be afraid to try new things. She says she also wanted to get back in shape after gaining weight, and the show seemed like the perfect opportunity.
The 1 mistake Denise Richards made when she joined 'Dancing with the Stars'
Although Richards says she had fun dressing up and dancing with her partner Maksim Chmerkovskiy, she realized early on that she made a big mistake. "The mistake I made in agreeing to do Dancing was doing it at the same time I was doing my reality series," wrote Richards. "It was too much and made every day a scheduling nightmare."
Richards also says she felt like she was at a disadvantage because she didn't have a dance background. Consequently, she had to work harder. "Dancing required an intense time commitment and concentration, and to do well with my nonexistent dance background I needed to devote more time and energy than I had."
Denise Richards says 'Dancing with Stars' was challenging
Richards says the beginning of her rehearsals on Dancing with the Stars went well, but after the first two weeks, things didn't go so well. She says her friendship with Chmerkovskiy was tested.
"The first two weeks of rehearsals were great—then not so great," wrote Richards. "Maks and I were best pals during our three-hour lunch breaks, but our friendship was strained on the dance floor. The problem? Our approaches were different."
Although Richards wanted to lose weight, she also wanted to learn how to dance. She felt the best way to do that was by taking baby steps. However, her dance partner wasn't on the same page.
"Without any experience, I wanted to start with simple steps, not complicated routines," continued Richards. "Maks disagreed. He had his way of teaching and long story short, after one particularly physically and emotionally grueling rehearsal, I asked my construction worker brother-in-law if he would bring over a sledgehammer and break my ankle. 'It'll hurt less,' I said."
Follow Sheiresa Ngo on Twitter.