'RHOBH': Denise Richards Tells Garcelle Beauvais Why She Quit the Show During Premiere of 'The Real'
Denise Richards had a tough season of RHOBH and her decision to exit is not a surprise for many fans or her co-stars. The season shows Richards in conflict with much of the cast following Brandi Glanville's accusation that she and Richards had an affair. Richards tells Garcelle Beauvais that the emotional turmoil from the season is a contributing factor to her not returning.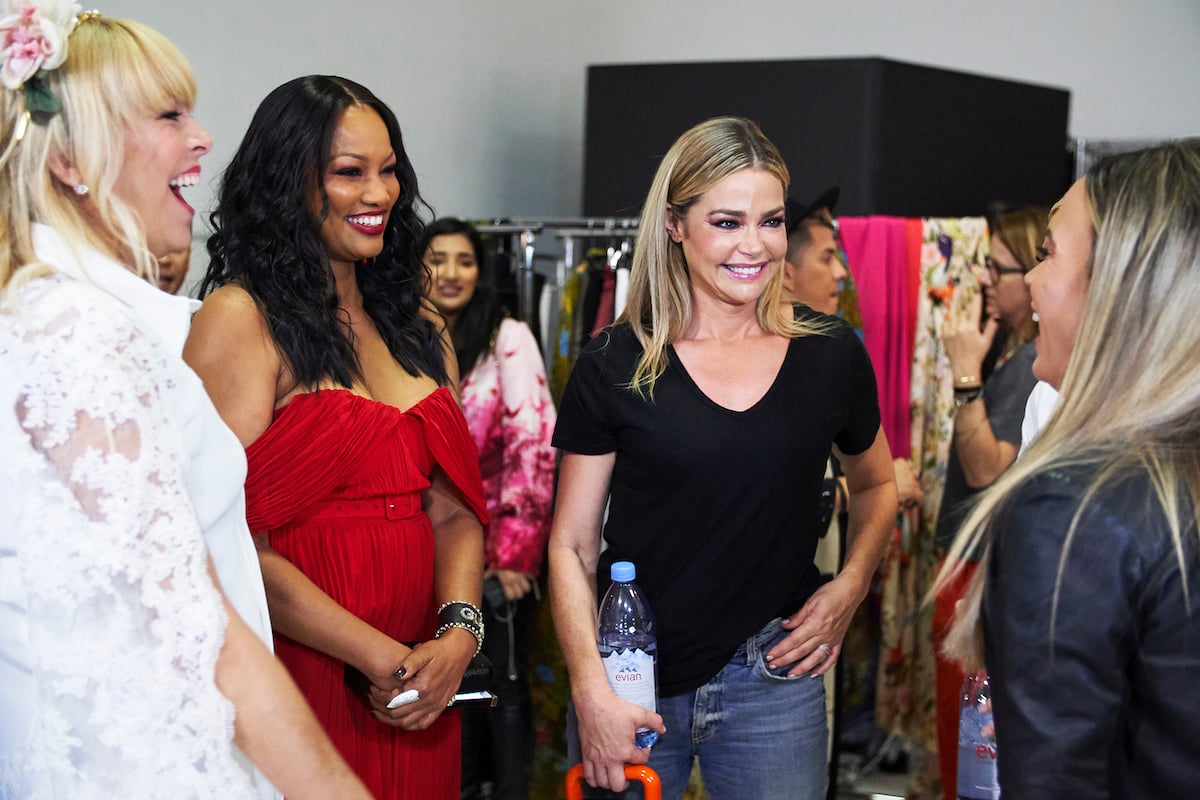 A recap of Denise Richard's drama on 'RHOBH'
Richard joined the cast in season 9. The show has chronicled her marriage and once close friendships with her co-stars, namely Lisa Rinna. But during season 10, a shocking rumor put everything in jeopardy.
Former full-time housewife turned friend to the show, Brandi Glanville, alleges that she and Richards had an affair. Richards denies Glanville's claims. But, many of Richards' co-stars, believe Glanville.
Glanville provided the cast with damaging text message receipts that many believe hint to an intimate relationship between her and Richards. Making her co-stars more skeptical of her denial, Richards refused to film and sent production and the cast all cease and desist letters in an attempt to not air Glanville's claims.
Glanville is sticking to her story, revealing all about the alleged affair in an explosive interview with The Daily Mail. She also claims that Richards and her husband admit to having intimate experiences with other women within their marriage. According to Glanville, Richards begged her to never tell anyone about their time together.
As for why Glanville told of the alleged affair, she says she began feeling guilty upon the discovery that Richards' husband was not aware of their alleged hookup.
Denise Richards says her last season of 'RHOBH' was 'challenging'
Richards' decision to not return for a third season of RHOBH is not shocking to many. Still, Beauvais, Richards' longtime pal, was hoping Richards would return and go through the fire to clear her name. For Richards, returning and arguing with her cast members about rumors she finds baseless is not worth it.
"I've been a fan of the show and had a lot of fun doing my first season," Richards tells Beauvais in an exclusive clip from the season 7 premiere of The Real obtained by People. "Obviously my second season was very challenging. You know, I went back and forth with it and at the end of the day, I decided it was time for me to move on and focus on other projects that I have. I'm glad that I did it though."
Despite being at odds with the rest of her former co-stars, Richards says Beauvais is her only true friend from the show. She thanks Beauvais for her unwavering support throughout the ordeal, both on and off camera.
"Garcelle, it almost makes me want to cry," Richards says. "I truly could not have gotten through the season without you, honestly. She is a girl's girl, a good friend. Your loyalty is beyond and I really could not have gotten through this season without you."
Season 7 of The Real premieres Monday, September 21 at 11 am EST on FOX.