'RHOBH': Did Erika Jayne Also Know That Danielle Staub From 'RHONJ' Worked at Shakers?
Erika Jayne from 'RHOBH' says 'only legends' danced at Shakers.
Erika Jayne from The Real Housewives of Beverly Hills has at least one thing in common and Danielle Staub from The Real Housewives of New Jersey —they both were dancers at the New Jersey go-go bar, Shakers.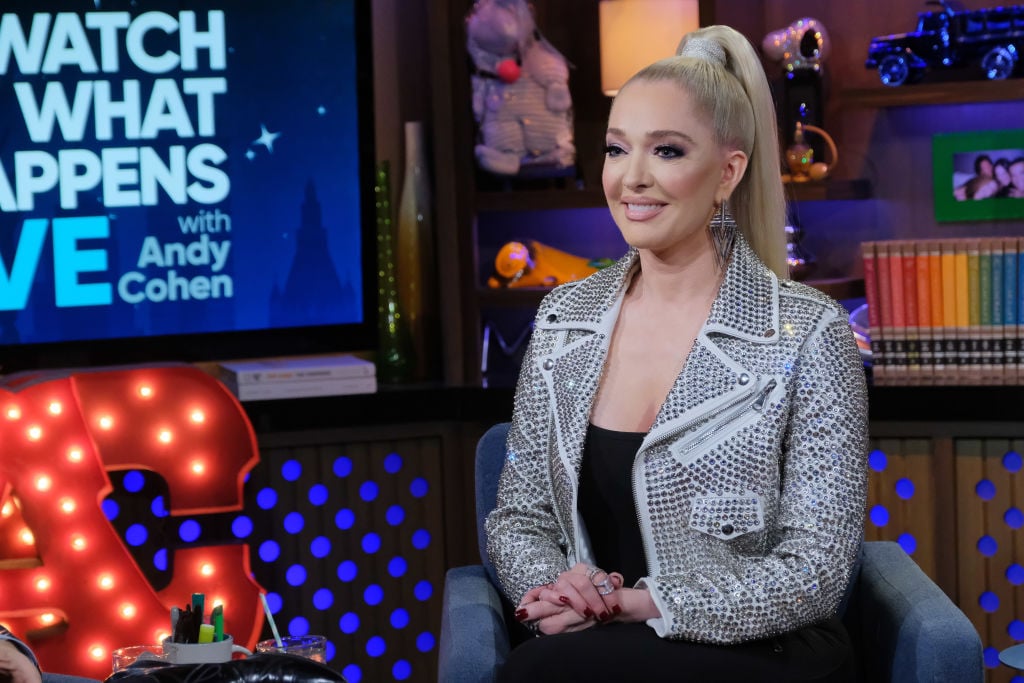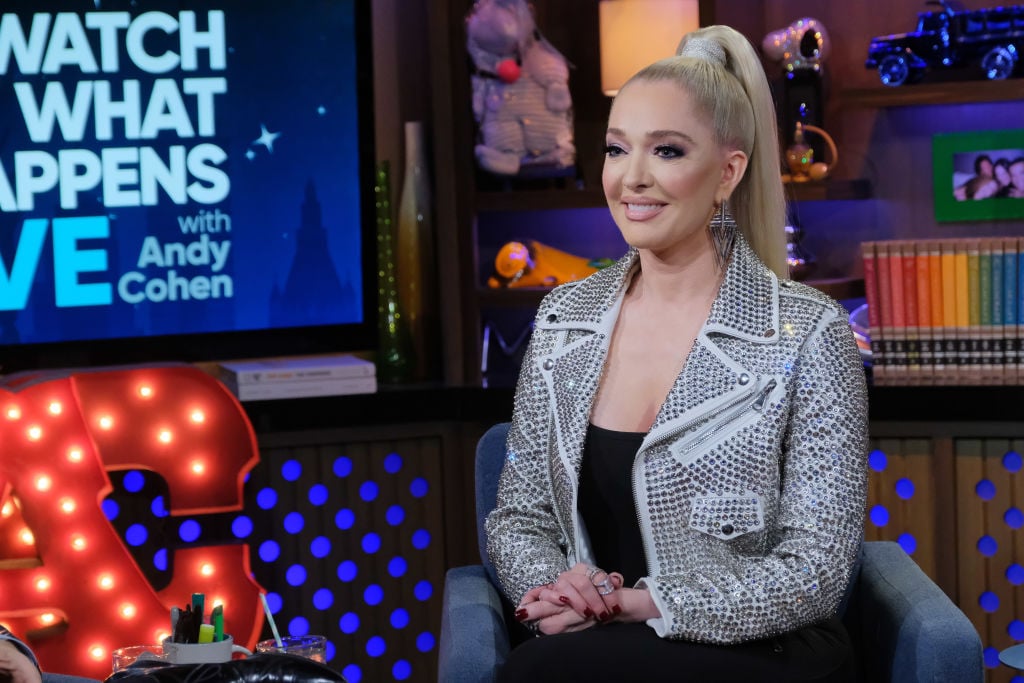 Jayne took some of the cast on a trip down memory lane during the season opener when they visited New York City for Fashion Week. Jayne revealed she used to dance at a small bar in New Jersey in her late teens. She also shared a throwback photo from her club dancing days on Instagram. "In honor of last nights episode: Here I am 18 years old in front of "The Palace "in Passaic NJ. Get into that tragic mannequin in Valentines Day costume! 🙈My backpack had all my little tacky costumes that I'd wear. 😂
Always a SHOW GIRL 🤷🏼‍♀️ At least I'm smiling. 😁."
Staub also danced at Shakers. Staub wrote about her experience in her memoir, The Naked Truth: The Real Story Behind the Real Housewife of New Jersey — In Her Own Words.
"I stopped by my old employers, Shakers and Satin Dolls, but I didn't take the stage," Staub wrote, People recounted. "I'd already had my last dance. I could feel it in my heart that my dancing career was over. Ending it was actually easier than I thought. I imagined I would miss the spotlight, but that wasn't the case."
Same club different times
Jayne appeared on Watch What Happens Live with Andy Cohen. Host Andy Cohen shared a fan question during the After Show wondering if Jayne knew Staub. But Jayne said learning this was news to her.
"Yeah, I found that out," she said from her home in Beverly Hills. "Yeah, we don't know each other through there but I found that out. Legends only."
Jayne told Bravo's The Daily Dish she'd also written about the club in her book. "Well, it's 30 years later, so it's many lifetimes. I think it's interesting when you find out things about people. I'd written about this in my book," she said. "But taking them there, and actually smelling and seeing and feeling the place is a whole 'nother experience and, you know? I'm happy to have done it and I'm happy it's over and you know, it's a story. You know? It's one of those stories that you can tell about your life."
Jayne also has a 'three-word' answer to the season's biggest drama
During the After Show, Cohen couldn't help but ask the question on everyone's mind: was the "Denise Richards" drama as big as it seems. A viewer sent Cohen the question about the drama hype. Plus how would she describe the situation in three words?
Unfortunately, Jayne's answer was shrouded in mystery. "How about this? You wanna watch," she said. Cohen didn't press her, but Teddi Mellencamp says the actual drama is not about the alleged romantic affair with Brandi Glanville. "I mean, that's juicy and people are interested in it because, it's, you know…" she shared with ET. "But there's definitely more that involves all of us, that affects everybody differently. I mean, whatever they're doing on their own time really has nothing to do with me."
The Real Housewives of Beverly Hills is on Wednesday at 8/7c on Bravo