'RHOBH': Did Erika Jayne and Tom Girardi Have a Prenup?
After 21 years of marriage, Erika Jayne from The Real Housewives of Beverly Hills and husband, famed attorney Tom Girardi are divorcing. But unlike many wealthy couples, Girardi and Jayne do not have a prenuptial agreement.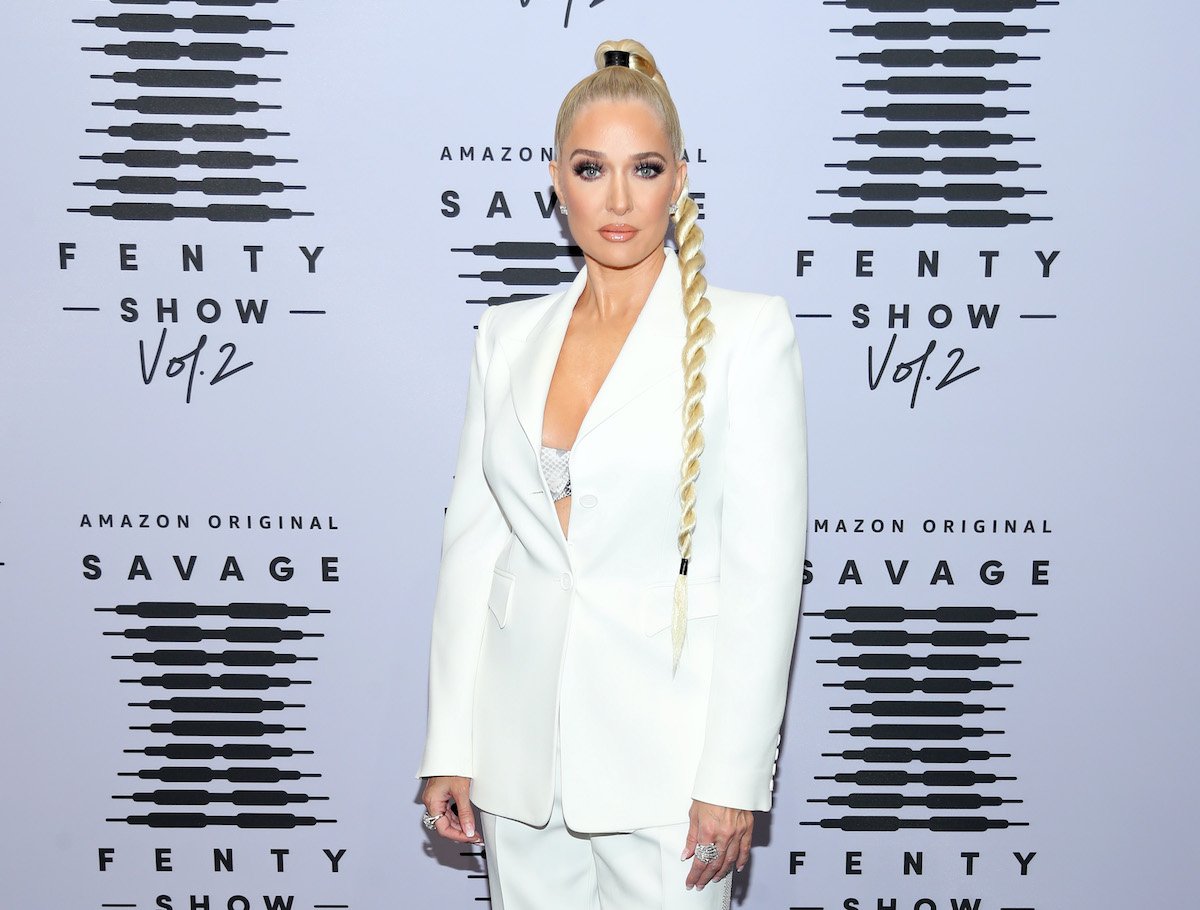 "I don't have a prenup," Jayne shared on Watch What Happens Live with Andy Cohen, E recounts. "But let me tell you something, let me be very clear. I'm married to a very powerful lawyer. A prenup wouldn't stand in his way anyway. So it doesn't matter whether you had one or you didn't, It's gonna be all Tom's way, I assure you. He'll rip that piece of paper to shreds in two seconds!"
Although the couple had no children together, they shared property. Couples who divorce in California equally divide property acquired together in the absence of a prenup. Property acquired prior to marriage is "separate property," which means the spouse who owned it prior to marriage can retain the rights to it.
What is Tom Girardi and Erika Jayne's net worth?
What is financially at stake? Girardi has a reported net worth of $30 million and Jayne has a net worth of $5 million. She makes approximately $791,666.67 per year from being on RHOBH, but also from shows and appearances.
The couple shares a Pasadena mansion worth $7 million, which has been featured on the show. The home boasts a chapel and even a color-coded closet. Built in the 1920s, the home includes five acres of property, a pool, and gardens.
Jayne discussed the love she put into decorating the home.  "I was inspired by Pasadena and what it was at that time, and I really wanted to keep the feel of the '20s. I wasn't going to put some modern twist on it," she told Pasadena Mag. Adding, "Well, I just love the way this house was built. It's very dramatic. I'm not going to knock down any walls," she said. "I would like to get some new drapes, though. They've kinda been through it."
Erika Jayne joins the divorced 'Housewives Club'
Despite the series being about "housewives" a slew of women on the franchise divorced while on the show. Some franchises were hit hard with divorce like The Real Housewives of D.C. where every cast member has divorced, E reports. At the time, the RHOBH divorce rate was still low with only a little more than 31% of the cast who were divorced.
Many reality television couples are at risk for divorce, Bravo's The Daily Dish reports. "Many couples in the public eye get divorced because the pressure is just too much," therapist Liz Lasky said. "Most couples don't have to go through their lives with millions of people judging their every move.  When we hear what others say — or see it with our own eyes during a replay — people begin to second guess themselves, their choices, and their partners."
But also newfound independence may nudge some women to walk away from their marriage. The Housewives franchise offers wealth and often a springboard to develop new ventures and businesses for cast members.
"The women begin to gain a sense of independence," Sadie Leder Elder Ph.D. wrote in Psychology Today. "In some cases, this liberation may stem from their growing fame or economic prosperity.  Other times, the autonomy inherent in a new group of friends (i.e., social support) may form the foundation of their newly found independence.  In either case, they begin to envision a life or a lifestyle that is different from what they currently have and this usually becomes a source of friction."