'RHOBH': Did Lisa Vanderpump Get a Facelift? She Answered the Big Plastic Surgery Question
The Real Housewives of Beverly Hills (RHOBH) cast has been the center of plastic surgery rumors before. This latest one is interesting because it's coming from another cast member! Did Lisa Vanderpump get a facelift? This is how the question came up and her answer.
Lisa Rinna accused Lisa Vanderpump of getting a facelift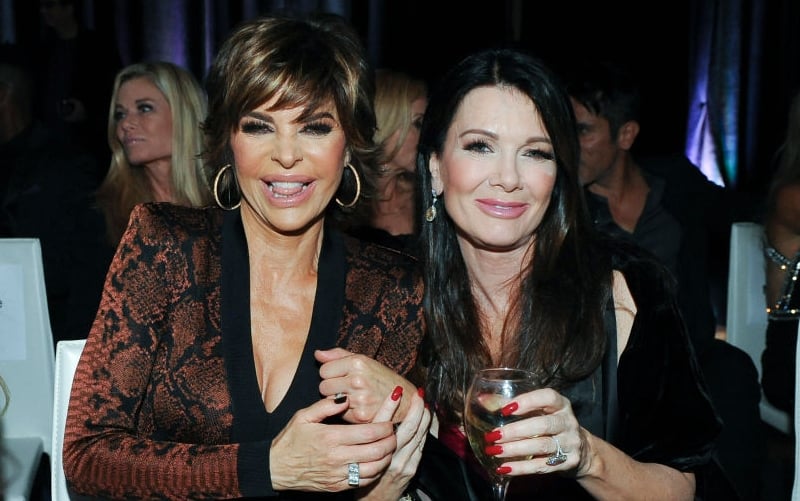 The cast of RHOBH is open about getting treatments and surgery to have a certain look. Lisa Rinna revealed that she thought Vanderpump did something to look fresh.
"I think Vanderpump's had a facelift," she said in a scene with Erika Girardi and Camille Grammer in an episode of Reunion Secrets Revealed. Grammer responded with "You do?! I don't. Really?"
So did the restaurant owner get a facelift? This is what she had to say about the treatments she does get in the past.
Vanderpump said she gets Botox but hasn't had a facelift
The reality star told Buzzfeed News that she keeps her skin looking good through lasering, fillers and Botox. She talked about going to Dr. Simon Ourian and doing certain things so she doesn't have to go under the knife right away.
"Dr. Ourian is all about keeping the quality of the skin good, because even if you have a great facelift, if you have skin that's crepey it's not going to have the desired result," she explained. She went on to say "I'm on television, and I'm 58 years old. My skin would not look as good as it does were it not for Dr. Simon Ourian."
The reality star still talked about having her limits. "I've always been a bit reticent really to go under the knife," she said. "But the way things have changed, I don't think it's necessary. Well, none of it is necessary, clearly."
One reason why she is trying to avoid surgery is lack of time to recover. "I'm on camera — I've got three shows on the air, I'm in the restaurant every night," she explained. "You could document me every day pretty much for the past eight years. I don't have time for that downtime."
She also denied getting one with Us Weekly. "I have no facelifts or anything, and you can check out the scars," she revealed. "Nothing like that."
She did reveal that she got her eyelids and lips done
Andy Cohen has asked the cast about their plastic surgery before. Vanderpump revealed a different type of surgery she got.
First the host asked if any of the women got a facelift and no one raised their hand. He later asked if anyone got butt implants and specifically pointed out that Vanderpump was subjected to implant rumors which she denied.
What did come out was that Vanderpump got an eye lift and a lip augmentation. So she did get a small lift on her eyelids in the past, but not the entire face.
Read more: 'RHOBH': Did Denise Richards Ever Get Plastic Surgery?
Check out The Cheat Sheet on Facebook!