'RHOBH': Did Sutton Stracke's Assistant Date John Blizzard From 'Vanderpump Dogs'?
Worlds collided when John Blizzard from Vanderpump Dogs went on a date with an assistant of Sutton Stracke's from The Real Housewives of Beverly Hills. Blizzard, who was in the middle of the RHOBH Season 9 "puppy gate" debacle, dished about "accidentally" dating Stracke's assistant, sharing that Beverly Hills is a small town.
John Blizzard didn't know he was on a date with Sutton Stracke's assistant
Blizzard said he doesn't know Stracke but went on a date with her assistant. "I just, I like her and I think that she is such like an interesting person," he said about Stracke on the Behind the Velvet Rope with David Yontef podcast. "But I've never met her. I did go on a date with one of her assistants on accident once. But that's like to the extent of that, I know her."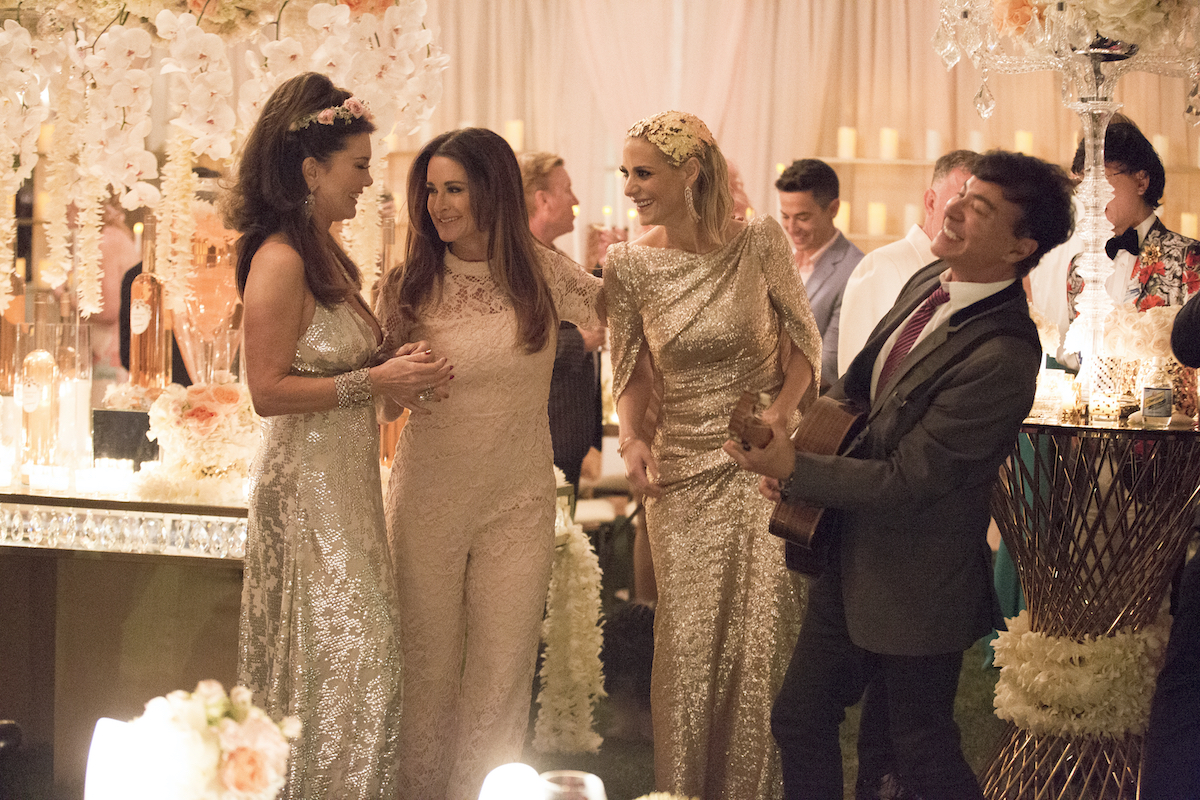 He then launched into how he ended up on the date. "It was actually really funny because like normally obviously I ask like, oh, what do you do for work?" he recalled. "But it was like, right when like stuff had just opened up and I was like, oh my gosh, like human contact. I don't care. And so I think it was like on Bumble or something."
'RHOBH' assistant and John Blizzard matched on Bumble
"I don't even remember," he continued. "But like we matched and he just said that he was like an assistant slash like an estate manager. And I was like, okay, that's cool. And so we went to brunch and he was like, hold on. Like I have to like give something to my boss's driver. She just landed from coming in from out of town. And I was like, oh ha no worries."
"He was like, oh yeah, ha ha it's a Housewife," he said. "And I was like, oh, that's funny. Like, who do you work for? Because like, you know, people just say that like, because like in my head, it's like, I should know who you are because like I know everybody, like, it's a very incestuous circle of people."
Is Sutton Stracke's assistant on 'RHOBH'?
Blizzard explained that he then told the assistant that he worked for Lisa Vanderpump, who used to be on RHOBH. "Like everybody knows everybody in everybody's like world, I guess within the Housewives of Beverly Hills," he said. "And so I was like, I don't know who this kid is. Like, I don't know you so like. And then it's because he was like, oh yeah, like I work for Sutton. And I was like, oh, okay. Like I'm with Lisa. Because like, since she was like new or whatever, he started like working with her after the show with wrapped. So he's not on the show, he's not anything."
"And so it was just funny," he added. "I was like why does this happen to me? Like, out of all people in LA, I happened to be on a date with one of Sutton's assistants."