'RHOBH:' Do John Blizzard's Texts Prove Teddi Mellencamp Was Set Up?
Any Real Housewives of Beverly Hills fan knows it is all about the receipts with this group. Whether trying to prove you sent a thoughtful sympathy card or proving you were set up, the ladies are putting their cards on the table this season…big time.
But do seeing endless cut up text strings change fan's minds? They've been "Team Lisa Vanderpump" for the most part since before the season began. Cast members are fielding what seems to be more than normal social media hate lately. Fans are digging in and won't seem to budge in their opinions no matter what the cast says.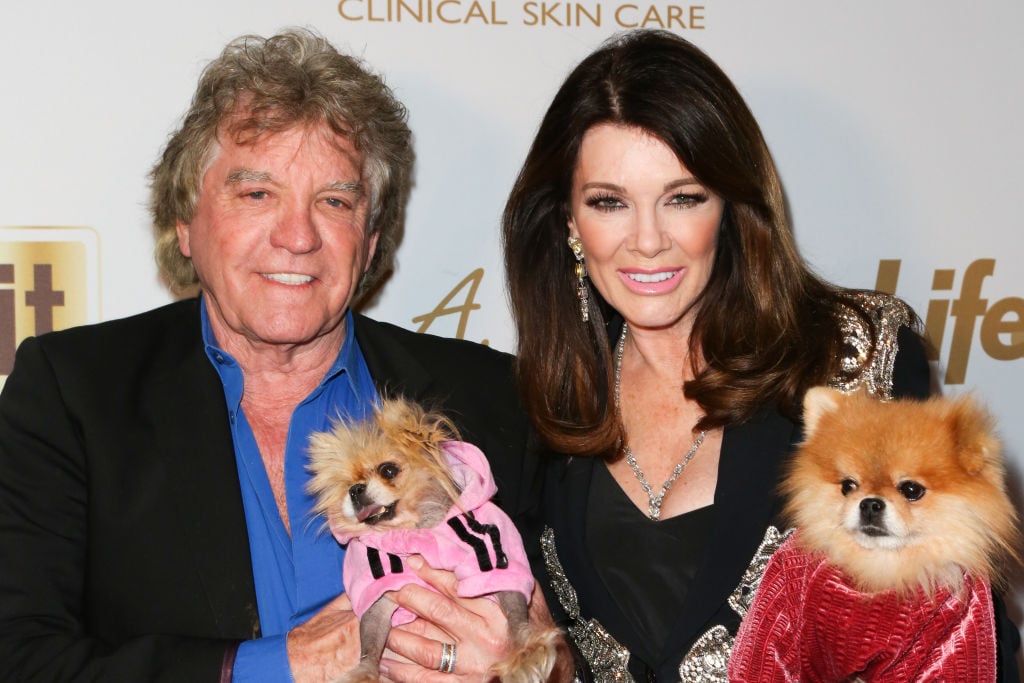 Last night's episode was meant to be a total game changer. Teddi Mellencamp, who is stuck in the middle of this whole mess, showed the ladies a text exchange. She hoped it would end the speculation that Vanderpump set her up to spread gossip about Dorit Kemsley. But did it? And what did Vanderpump Dogs' employee John Blizzard have to say?
It gets a little confusing but...
If anything, last night's episode was pretty messy. The story started out pretty straightforward. Kemsley adopted a dog from Vanderpump Dogs. She claimed the dog nipped at her children and bit her husband, so she found someone she thought would be a better owner. But that person ultimately dumped the dog at a shelter. Thankfully Vanderpump Dogs microchips its pooches so the dog was returned safely to Vanderpump's rescue.
While Vanderpump seemed a little irked that Kemsley didn't return the dog to her, per Vanderpump Dog's contract, she appeared to want to let it go (at least during the episodes). But her partner John Sessa and employee John Blizzard brought the dog out on camera during a visit with Mellencamp and Kyle Richards to the rescue.
Everything got completely weird from there. Vanderpump insisted she didn't want to talk about the dog situation, Kemsley seemed confused and Mellencamp appeared to be pained. What may have planted the whole "Lisa set you up" idea (or at least affirmed it for Mellencamp) was a chat in the Bahamas with Lisa Rinna. She asserted Vanderpump told Sessa and Blizzard to dish to Mellencamp in the hopes Mellencamp would gossip about Kemsley. The two haven't had the friendliest relationship. So the idea is Mellencamp would do her dirty work to make Kemsley look bad in the media.
And here come the texts
Last night's episode was all about text sharing. Mellencamp had enough with the speculation so she showed everyone a text exchange she had with Blizzard. The problem with texting is unless you are on the thread, the conversation can be taken out of context.
In one thread Mellencamp asks "But didn't Lisa tell you to tell me?" Blizzard responds, "YES." But then "IDK." Mellencamp tweeted, "This is the text I show at the table tonight. I had cropped it on the show to get to clearly show Blizzard's "YES" to LVP telling him to tell me. This is the full text. Also shows Ken was in contact with Blizzard about this as well." Vanderpump asserted she and her husband Ken Todd didn't even have Blizzard's number.
She posted another screenshot of the texts. "Here's another text– shows Lisa told Blizzard to tell me but also that she does indeed have communication with him and that Ken was aware of what was going on as well. I will share more as soon as I'm permitted."
Vanderpump and Todd did not comment on social media. But Todd asked Blizzard to print out his text exchange. According to the printout, it was Mellencamp who was trying to set up Kemsley. The text exchange pointed to Mellencamp telling Blizzard to bring the dog Vanderpump Dogs and gossip about the instance on camera.
What did John Blizzard say (and do fans buy it)?
Blizzard is an event planner for Vanderpump Dogs. Mellencamp mentions earlier in the season she knew Blizzard through being part of events and apparently they became friends.
After being silent, Blizzard took to Twitter to try to clear up the confusion. "FYI – the YES was to the previous statement made by Teddi (not shown) that "Either way. It will come out" [the dog situation] & the 'idk' was cut out responding to the question 'But didn't Lisa tell you to tell me!?' Looks like I'm in a bit of dog sh*t anyway @lisavanderpump lol" Vanderpump said nothing but retweeted Blizzard's text.
Fans are still unabashedly still believe Vanderpump. Mellencamp was live tweeting last night, but fans expressed disappointment and did not seem to believe her. "This makes you look so bad- i liked you…" one person wrote in response to Mellencamp's blog. Others wrote that she joined the mean girls club and that her texts prove nothing. Maybe next week's episode will be the big turning point the cast inisists is coming?
Check out The Cheat Sheet on Facebook!