'RHOBH': Dorit Kemsley Has 'More Glam Than Mariah Carey,' According to David Parnes From 'Million Dollar Listing'
David Parnes from Million Dollar Listing Los Angeles dished about Dorit Kemsley's fashion and closet, revealing that The Real Housewives of Beverly Hills star has "more glam than Mariah Carey."
Parnes works for Mauricio Umansky's real estate firm, The Agency, and said he socializes with Umansky and his wife Kyle Richards. But he also said P.K. Kemsley is one of his closest friends, adding that he helped Kemsley and wife Dorit with the purchase of their current home. That's when Parnes spilled a little tea about Dorit Kemsley's syle and her glam-filled closet.
Dorit Kemsley from 'RHOBH' has 'incredible taste'
"I've represented them before, the purchase of the house that they're in right now, they're very loyal and I just think the world of them, they are awesome," Parnes dished with Hollywood Life. That's when Parnes talked about not only what the couple looks for in a home, but Kemsley's style.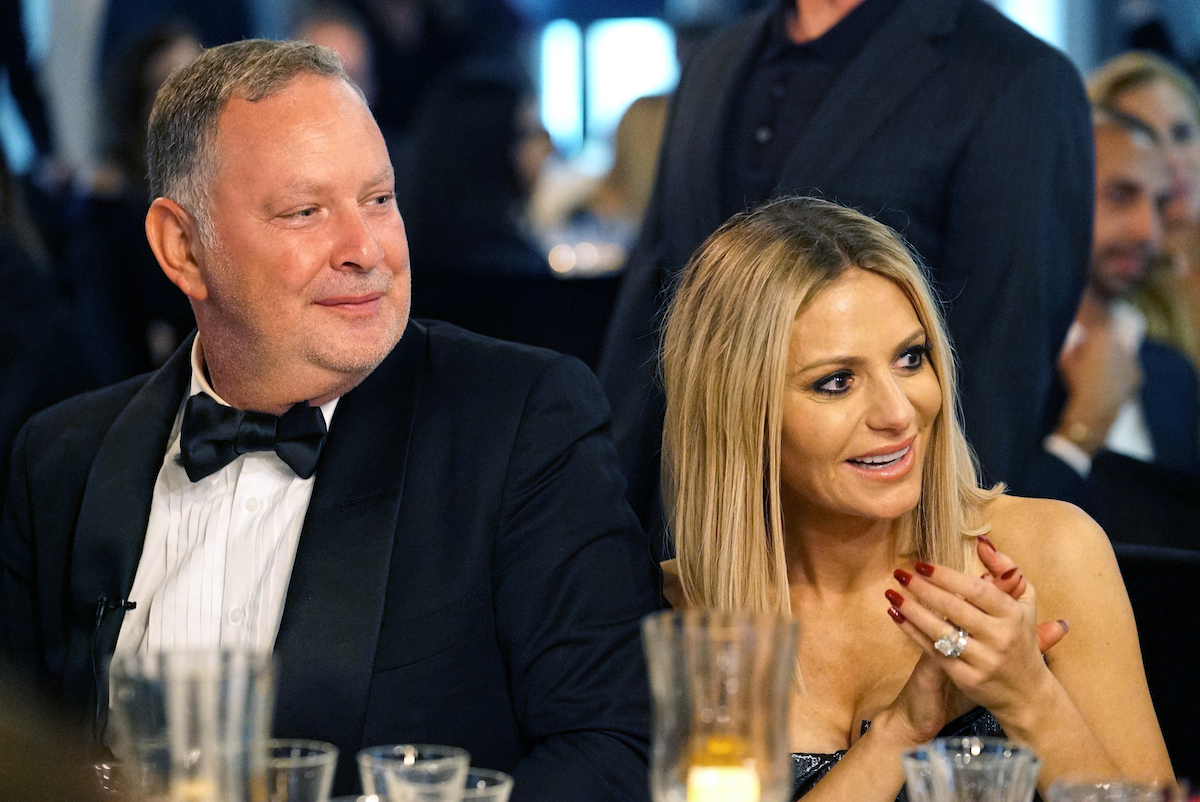 "Well, finding them the house was not an easy thing because it needs to have a huge closet because she has more clothes and more glam than I think I've ever seen in my life more than Mariah Carey," he exclaimed. "I'm telling you right now, I'm not exaggerating and being 100% honest. It is absolutely incredible. But she has incredible taste. She has amazing style. She has a talent for it."
What does Dorit Kemsley's closet like?
"And the truth is, in order to have found them the house that they're in right now, there were a lot of boxes that have to be checked," he continued. "But this house, which is actually available for sale, checks all the boxes. It's beautiful, it's eclectic. You've got a huge backyard, huge swimming pool, incredible furniture. Obviously, her closet is absolutely insane. And it's just really cool. I love love her style. And it feels, you know, it's an incredible house, but it also feels like a home as well."
Parnes went a little further to describe Kemsley's closet. "I would say that it's just very organized," she recalled. "And there's so much color, there's so many different things. It's just it's basically like walking into a store, but a really cool walk with even more clothes in it."
And while her closet seems to fit the bill, Parnes said the Kemsleys are searching for an even bigger home. "Knowing them something bigger, but this is huge," he remarked. "This [current home] is 9,000 foot is absolutely it's absolutely unbelievable."
Dorit Kemsley from 'RHOBH' partnered fashion with her home
Kemsley recently used her home as the backdrop to model some breathtaking bridal designs. Dorit x @nektaria_official bridal," she wrote along with photos. "Special gratitude to my hubby @paul_kemsley_pk for helping me name these beauties. #theactress #themoment *my fave part in last nights episode was when PK and I said Sophia Loren at the same time."
"If I had a dime for every time that happened with us… we've gotten so used to saying the same thing at the same time that we usually follow it up with saying 'normal.'" she continued. "Excited for my upcoming launch party on #rhobh in 2 weeks."