'RHOBH': Dorit Kemsley Out For Season 12? Fans Speculate Her Recent Moves Mean She May Just Be a 'Friend'
ARTICLE HIGHLIGHTS
Dorit Kemsley will reportedly be back for season 12 of the Real Housewives of Beverly Hills.
Her 'disgusting' behavior towards Garcelle Beauvais at the season 12 reunion angered fans.
Kemsley's recent moves have some RHOBH fans thinking she may have lost her diamond.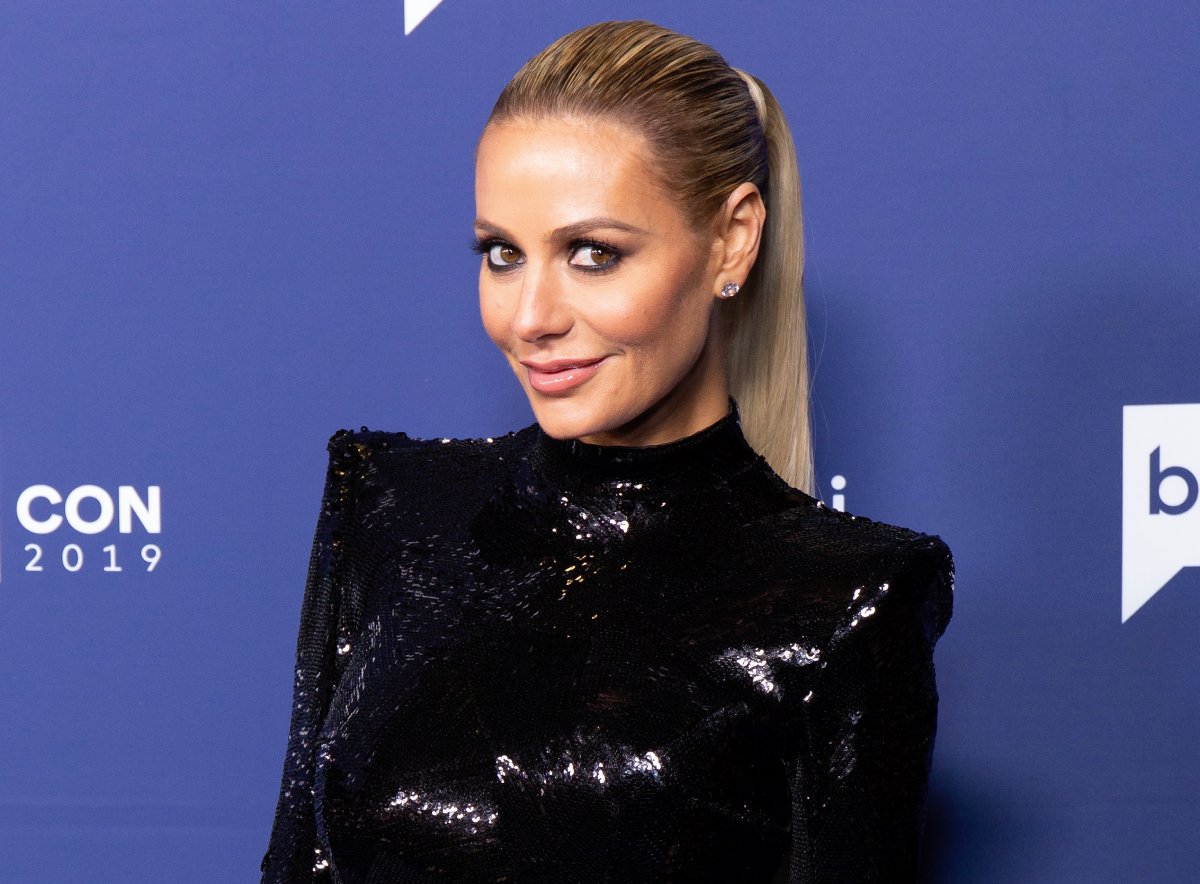 Dorit Kemsley will be back for season 12 of the Real Housewives of Beverly Hills. The show – which is currently in the middle of its four-part season 11 reunion – has reportedly already started to film the new season in order to catch all of Erika Jayne's drama.
Is it possible Kemsley has lost her diamond after fans dubbed her behavior at the reunion 'disgusting'? Fans think her recent moves indicate she's been demoted to a "friend" next season.
Dorit Kemsley joined the 'RHOBH' cast in 2016
Dorit joined the cast of Real Housewives of Beverly Hills ahead of season 7 back in 2016, along with her husband Paul "P.K." Kemsley. At the time, she was close friends with Lisa Vanderpump. Which is what scored Dorit her diamond.
RELATED: 'RHOBH': Kyle Richards, Dorit Kemsley Take Feud to Twitter, Aren't Talking 'Directly'
But during her first season, RHOBH fans struggled to relate to the designer and mom of two. She often came across as fake and posing for the cameras, while her husband got himself involved in the ladies' drama. When she turned on LVP, Dorit became the villain of the Bravo series. But since the SUR owner left, Dorit has mostly remained in the background.
Her 'disgusting' behavior at the season 11 reunion angered fans
During part one of the season 11 RHOBH reunion, Dorit angered fans with her "disgusting" behavior that many claimed was "racist."
It happened when her co-star Garcelle Beauvais attempted to confront Dorit about being called a bully this season. The swimwear designer screamed at the actor, telling her "Let me finish Garcelle!!"
The moment shocked the RHOBH cast, and it didn't go over well with fans. One wrote, "Please fire Dorit and Rinna for bullying Garcelle. I literally cannot watch Dorit especially for one more second." Another added, "I definitely wanted to smack fire out of Dorit for yelling at Garcelle last night."
Does Dorit Kemsley's recent move indicate she's out for 'RHOBH' season 12?
As the season 11 reunion plays out on Bravo, there have been reports claiming season 12 has already started filming. At the same time, Dorit flew to London with her family. And many are wondering if this means Dorit's been fired.
RELATED: 'RHOBH': Lisa Vanderpump Continues 'Mean Girl' Streak, Shades Dorit Kemsley Buca Di Beppo Room Makeover
The BravoRealHousewives Reddit account shared a pic from Paul that shows him and Dorit walking through London with their son, Jagger. The caption read: "RHOBH has begun filming and Dorit is in London with PK. Does this mean she's out?"
The entire 'RHOBH' cast is expected to return for next season
Despite some fans calling for Bravo to fire Dorit, it appears that she will be back for next season. An insider recently told The Sun: "Everyone will come back to Beverly Hills which is already in production."
That means Dorit will be back along with Garcelle, Lisa Rinna, Kyle Richards, Sutton Stracke, Crystal Kung Minkoff, and Erika Jayne. Kathy Hilton has also said she's open to returning as a friend.
The source added that Dorit got mostly a negative response from fans this season. But, her "saving grace" was her husband. "His commentary on Erika has struck a chord with fans," the insider said.
Dorit Kemsley could be a 'friend' in season 12
The swimwear designer might be back for another season. But, there's no guarantee she will still have her diamond. It's possible Dorit could be a "friend" in season 12. Another source says it's possible Dorit "could be fired" because she doesn't bring anything to the show or the current storyline.
RELATED: 'RHOBH': Dorit Kemsley Has 'More Glam Than Mariah Carey,' According to David Parnes From 'Million Dollar Listing'
Bravo has not officially announced the cast lineup. Which means nothing is official just yet. However, it looks like season 12 will continue to focus on Erika Jayne's ongoing legal trouble as it unfolds in real time. Which is why they have reportedly started filming the new season before the current season's reunion has finished airing.
The season 11 Real Housewives of Beverly Hills reunion continues Wednesday on Bravo.