'RHOBH': Eden Sassoon's Net Worth Is Higher Than Several Current Cast Members
Eden Sassoon rocked her single season on The Real Housewives of Beverly Hills as a "friend" bringing focus to her iconic lineage and a significant amount of wealth.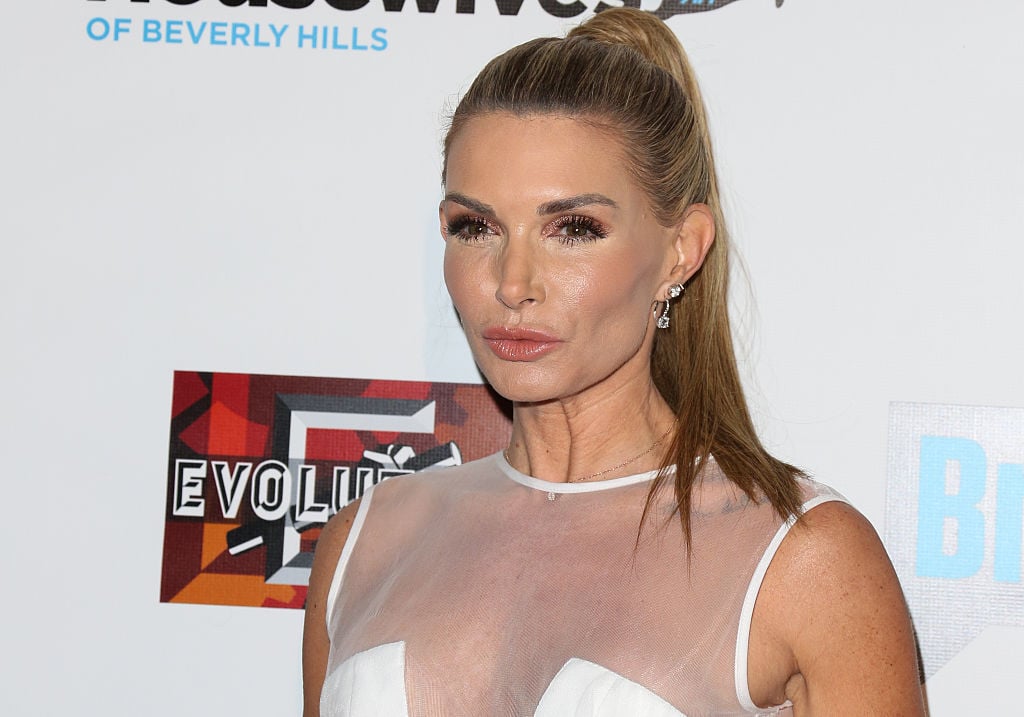 As the daughter of groundbreaking hairstylist Vidal Sassoon, Eden Sassoon shared some background about how her father created the classic bob haircut. Worth about $20 million, Sassoon has family money, but also earnings she cultivated on her own. She owned and operated her own salon, EDEN by Eden Sassoon. Plus she owned a Pilates studio. Vidal Sassoon had a net worth of $200 million. The visionary stylist died in 2012.
Beverly Hills is one of the richest series in the Housewives franchise and Sassoon has a net worth that is much higher than quite a few cast members.
Sassoon's net worth exceeds all of the actors on the series
At $20 million, Sassoon has a higher net worth than former friend Lisa Rinna. Sassoon was introduced on the show through Rinna but left with few relationships on tact. Kim Richards was on the series at the time and as a sober woman, Sassoon felt the need to help. Rinna told Sassoon that Richards was close to death due to her alcoholism. And that her sister Kyle Richards was an enabler.
Rinna's net worth currently holds at about $10 million. Also, she's higher than actress and friend Eileen Davidson who is at $3 million. Actress and newcomer Garcelle Beauvais is at $8 million. Meanwhile, Denise Richards is the highest-paid actor in the bunch at $12 million.
Former model and actress Brandi Glanville has a net worth of $5 million and was reportedly earning $175,000 per season of the show. Although Erika Jayne (Girardi) has a reported net worth of $5 million, her husband, famed attorney Tom Girardi is worth $30 million.
Which cast members' net worth exceeds Sassoon?
Sassoon's net worth almost sits in the middle of the cast because there are several RHOBH cast members who have a significantly higher net worth.
Camille Grammer is worth $50 million and so is Adrienne Maloof. Former cast member Yolanda Hadid has a net worth of $45 million. At one point, Lisa Vanderpump had the highest net worth in the series. Vanderpump is at a reported $90 million, but her assets are combined with husband Ken Todd. She was also paid the highest amount for the series at $500,000 per season.
Vanderpump left RHOBH but still had her series Vanderpump Rules on Bravo. However, that contract appears to be in limbo as four cast members were fired for racist actions. Additional cast members are being investigated and production has not made a call about another season.
Kyle Richards now appears to be the richest at $100 million. She is reportedly paid $270 per season and has been on the series since it's inception. Richards was previously noted as being worth $50 million. However, both she and husband Mauricio Umansky are now cited as being at $100 million, which could represent their combined assets.