'RHOBH': Eileen Davidson Still Doesn't Know Why Kim Richards Called Her a Beast
Eileen Davidson from The Real Housewives of Beverly Hills still has no idea why Kim Richards called her a beast at the infamous dinner where glass was shattered.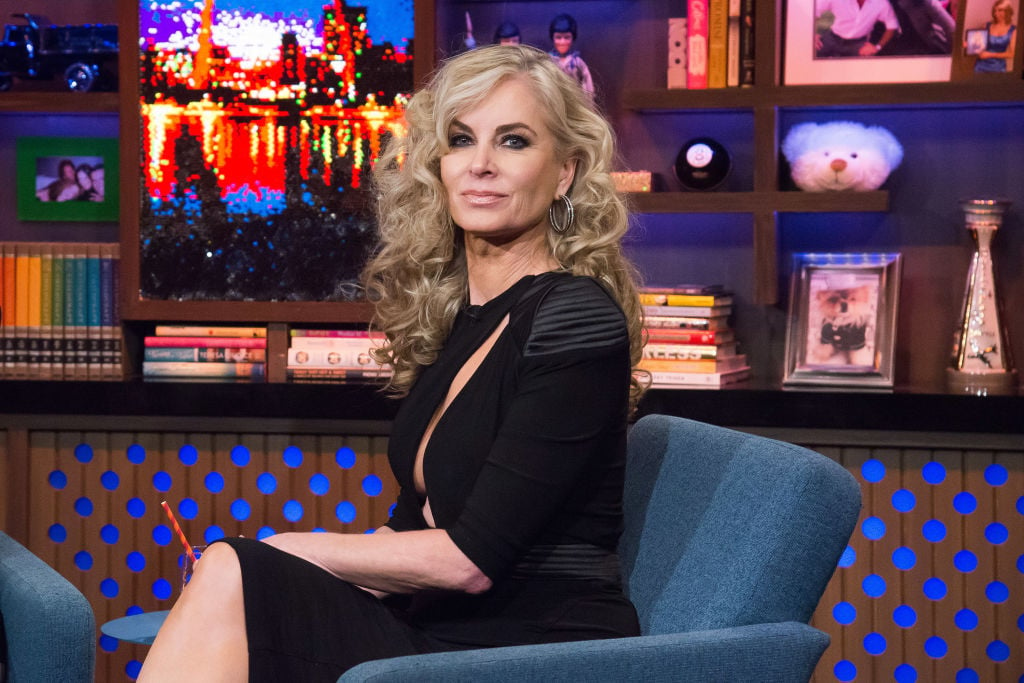 The cast dined in a lovely restaurant in Amsterdam, but a number of fights broke out. On one side argument, Richards lashed out at Davidson and called her a "beast" when she laid into close friend Lisa Rinna.
The fight occurred years ago, but Davidson is still bewildered as to why Richards called her a beast. "There was nothing scripted about that," Davidson said on the Everything Iconic with Danny Pellegrino podcast. She added that while the show isn't scripted, producers will focus on one storyline for the show.
Davidson was surprised Richards called her a 'beast'
The fight began because the cast expressed concern about Richards' sobriety. But Richards was more frustrated that people were talking about her behind her back. She was especially angry with Rinna who told Richards they all cared about her. Richards lashed out, saying that she was actually concerned about Rinna and her "situation at home."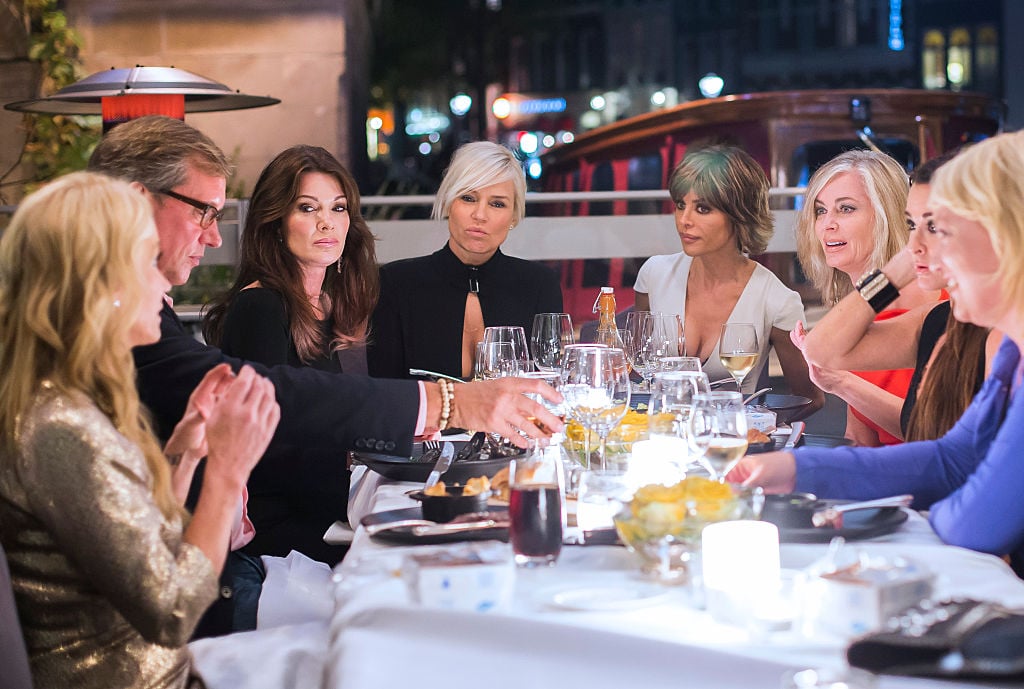 As the argument heated up, Davidson stepped in, which further angered Richards. But when Davidson tried to intervene, that's when Richards called her a beast. "Who calls somebody a beast," Davidson wondered on the podcast. "She just called me a beast and I never understood why. It's like what did I ever do to this woman. I really was never sure." Davidson says she's since seen Richards at her sister's party but didn't comment on their interaction.
At the time Davidson commented on the dinner with Bravo's The Daily Dish podcast too. "I'm sitting at dinner and [Kim Richards says,] 'You're a beast!' And I'm like 'OK…' What am I supposed to do with that? And I think I said, 'How dare you,' which is actually a Van Patten-ism. I got it from my husband, who will actually say that if we're in an argument. 'How dare you.' So dramatic. And his mother says it. And I don't know how, it just seeped through my consciousness, and I said 'How dare you.'"
She also told Pellegrino that she still jokes about the whole "how dare you" comeback as being a "family" remark too.
She says the cast is usually exhausted
"That dinner was so crazy," she recounts. "First of all, you're usually sleep deprived when these things happen. When you're on a trip, they take you right off the plane. You do not get any downtime. And they put you in the situation."
So, "who knew what was going to happen," she continues. "I had no idea, none. And it was just kind of shocking. Plus you are in a public place. It's so embarrassing. It's so embarrassing when people start screaming at you."
"But I'm just as shocked as anybody to find out that scene has become iconic with the whole 'beast' thing and 'how dare you?'" she adds.