'RHOBH': Erika Girardi Recalls the Moment She Created Her Alter Ego, Erika Jayne
Let's take a further look into her life, and talk about the moment TV personality Erika Girardi created her alter ego, Erika Jayne.
Fans have been tuning into The Real Housewives of Beverly Hills for years. To say that the show is addictive is a huge understatement since everyone comes back for more raw drama week after week without fail. 
Erika Girardi is one of the most popular housewives on the show, and she keeps everyone entertained with her musical talents and charming personality. Fans may not realize that there is a lot more to Erika than we actually see on the show, and TV Over Mind reports that she is actually full of surprises. She is pretty accomplished and has always known that being a performer was exactly what she wanted to do.
Girardi has staying power more so than just about anyone, and we can definitely see why.
Let's take a further look into her life, and talk about the moment she created her alter ego, Erika Jayne.
When did Erika Girardi first appear on RHOBH?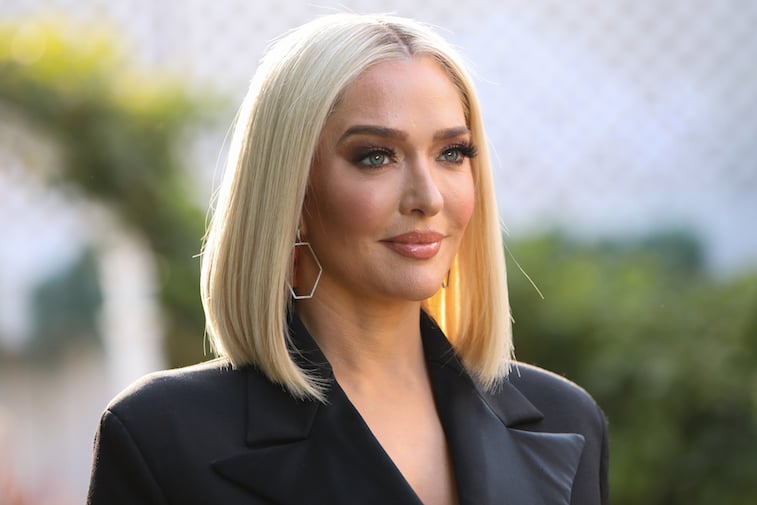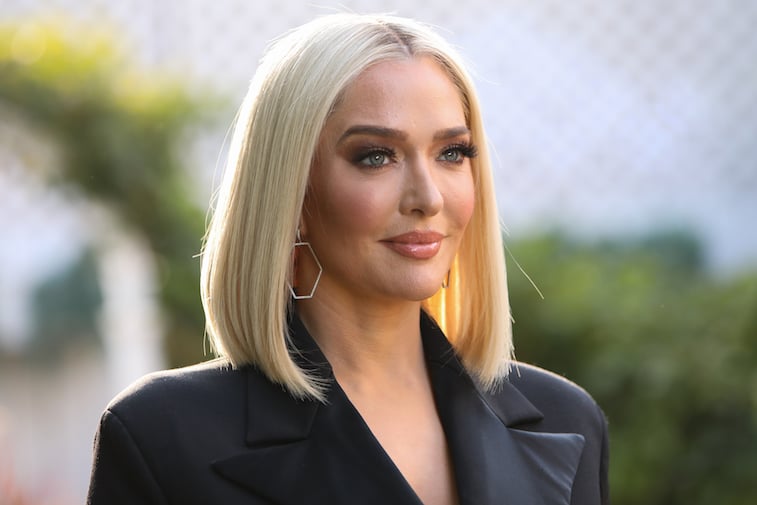 So, when did Girardi make her first appearance on The Real Housewives of Beverly Hills?
According to People, she joined the cast in season 6 and has been a fan favorite ever since. Bravo TV reports that Girardi is originally from Atlanta, and moved to New York to begin her career in music.
Her efforts definitely paid off, and she continues to be more and more successful with each passing year. 
Realizing she was unhappy
Many people may not know the exact moment that Girardi first realized just unhappy she actually was, but she can actually pinpoint it extremely accurately! It was on her 30th birthday, when her husband sent her alone on a trip to Canyon Ranch, Arizona, and told her to immerse herself in luxury.
Girardi, instead of being over the moon with the gift that she had been given, instead found herself staring at the water. She decided to sign up for a psychic reading that night, and learn all about what the future held. Girardi not only agreed with what the psychic told her, but she was amazed at how spot on the reading was.
Finally, she reconnected with an old friend, who encouraged her to follow her dreams of being in the entertainment business.
Erika Girardi reveals the moment she created her alter ego, Erika Jayne
So, when did Erika Jayne first come to be? It was when Girardi was about 35 years old, and she was catching up with her friend, Travis Payne.
He stood behind her as she realized that she had been "hiding" for years, and supported her as she decided it was finally time to do what she wanted to do, which was to perform.
It was at that time that Girardi created her alter ego, Erika Jayne, and she felt as if she was doing what she was meant to do. Erika Jayne is the complete opposite of Erika Girardi, a bold, outspoken person who knows what she wants and isn't afraid to go after it.
How amazing that Girardi finally found what she needed to take her exactly where she wanted and needed to be.
An amazing career
More than anything, Girardi has enjoyed quite an amazing career. She has been involved in everything from musical performances to acting, and according to PR Newswire, she, along with Erika Jayne, has launched two separate collections representing two separate personalities, in collaboration with ShoeDazzle.
What does this mean? Well, as Erika Jayne, the performer designed a collection of nine different styles that reflect her dynamic personality. As Erika Girardi, she introduced six styles more suited for business.
With a hand in so many different projects, we have to say that Girardi — and Erika Jayne – are about as busy as can be.