'RHOBH': Erika Jayne 'Deserves Every F**king Penny She's Making,' RHONY's Bethenny Frankel Says
Bethenny Frankel from 'RHONY' says Erika Jayne from 'RHOBH' deserves every penny she's made from the show, especially when she's being dragged in the public eye. Frankel also notes that Jayne seems to spend her entire salary on glam, which is different from when she first started with the franchise.
Erika Jayne from The Real Housewives of Beverly Hills has earned and deserved every penny from the show, Bethenny Frankel from The Real Housewives of New York City recently remarked.
Frankel personally knows the pitfalls of being in the public eye and how the franchise has become such a machine, even the large salaries the Housewives make end up being put back into what cast members have to do to keep up on the show.
Erika Jayne is getting 'killed' in the press, Bethenny Frankel says
Frankel said Jayne is getting "killed" in the press for the fallout with her husband Tom Girardi. "She deserves a lot more," Frankel shared on her Just B with Bethenny Frankel podcast. "When I tell you I was getting paid a lot more, I was. But she deserves every f**king penny she's making. Because she is getting killed eight months of the year to do those four months of shooting. So it's a battleground. It's a battlefield and every penny that every one of those Housewives makes, they are earning. Because they're getting crushed in the press all year long and taking hits by the court of public opinion."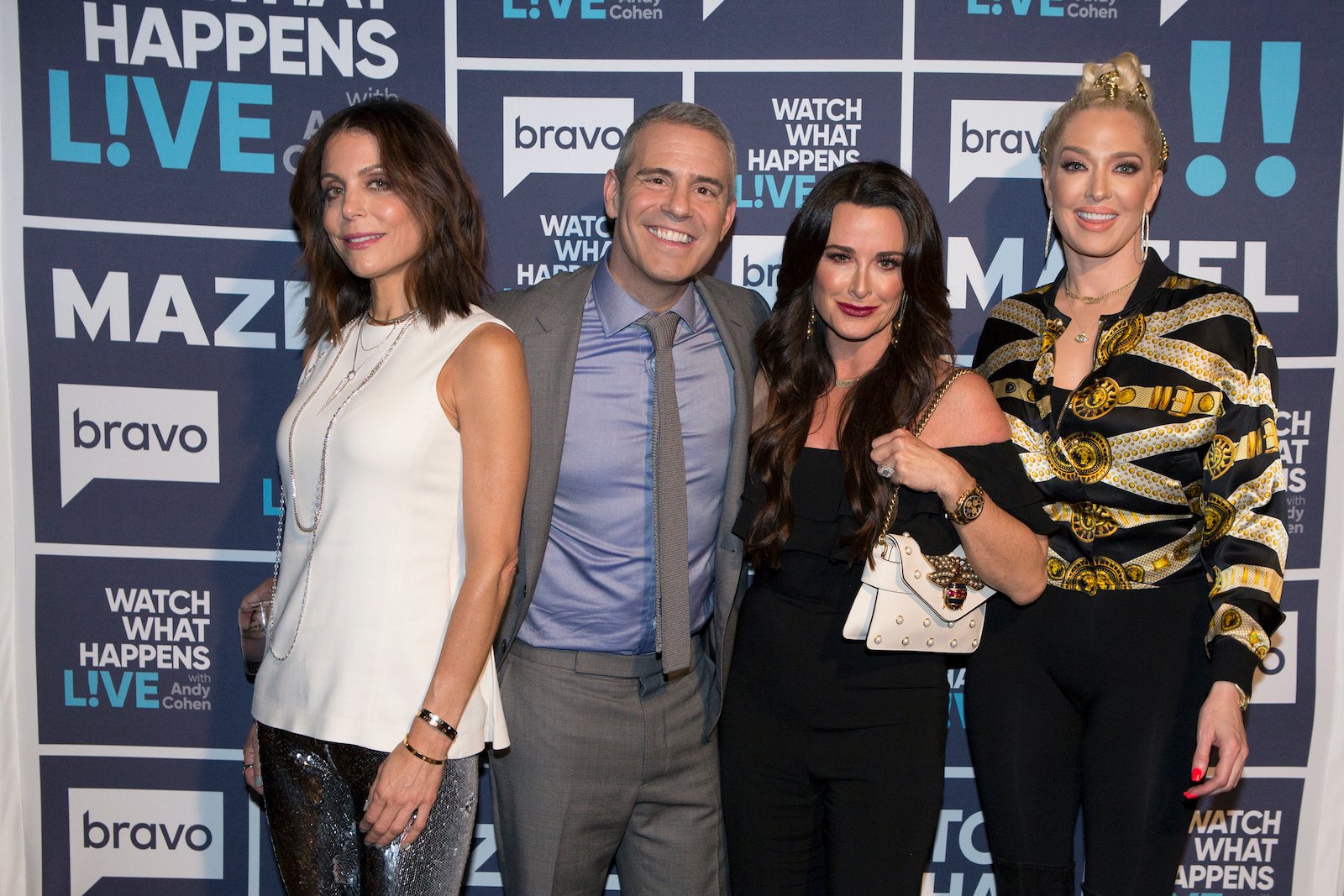 Jayne was the center of RHOBH Season 11 when she shared that she and Girardi planned to divorce. Only days after her announcement, Girardi was accused of embezzling funds from plane crash victims' families and using the money to cover his and Jayne's lifestyle. The cast and fans divided during the season. And Jayne ended up in the hot seat during the four-part reunion.
How much was Erika Jayne spending compared to her 'RHOBH' salary?
Frankel noted that the franchise changed drastically since her departure. Cast members didn't have glam squads during the early days and spent thousands on hair and makeup.
"The game has changed," she remarked."Everybody has to have long acrylics [nails]. Price tags of their bags. Space, Star Wars hairdos every day. Clothes, you're spending three times your salary on glam. They say that Erika Jayne makes $600,000 a season. Erika Jayne said she spent $50,000 a month just on glam. $600,000 was her glam budget, $600000 was what she was making."
"But the government takes out part of that $600,000 she was making," she added. "To pay $600,000 in glam, you have to make in her tax bracket like $1 million a year. Let's get to the wardrobe. That's probably the same price. She has to make $2 million a year to cover that nut. So I don't know where the hell money was coming from? I'm just saying the game is going to be different."
Why couldn't Erika Jayne leave Tom Girardi?
During the first part of the reunion, Jayne said she could not afford to leave Girardi. But producer and reunion host Andy Cohen shot back "I know what you make on this show," which implied she had the means to move out.
However, if what Frankel is saying is true, perhaps Jayne truly did find herself in between a rock and a hard place if she spent her RHOBH salary on clothes, makeup, and hair for the show.
Jayne also revealed during the reunion that she handed over her Housewives paychecks to Girardi. "I gave every paycheck to my husband. I stayed because I had no access," she revealed. Cohen asked if she felt like a captive.
"I'll say this. I was 27 when I went in, he was 60, the power balance is way out of whack," she replied. "I trusted this man. All my finances were kept down at the firm."