'RHOBH': Erika Jayne Wants One of Her Old Castmates to Come Back and It's Not Lisa Vanderpump
'The Real Housewives of Beverly Hills' season 10 has begun and while there is a new housewife, Erika Jayne has another former cast mate she'd like to see return.
The Real Housewives of Beverly Hills Season 10 is off to a dramatic start already. But would we really expect anything less from the women of Beverly Hills? Season 10 already had to shake up the cast, replacing Lisa Vanderpump with Garcelle Beauvais. But Erika Jayne wants another Real Housewife to make a comeback.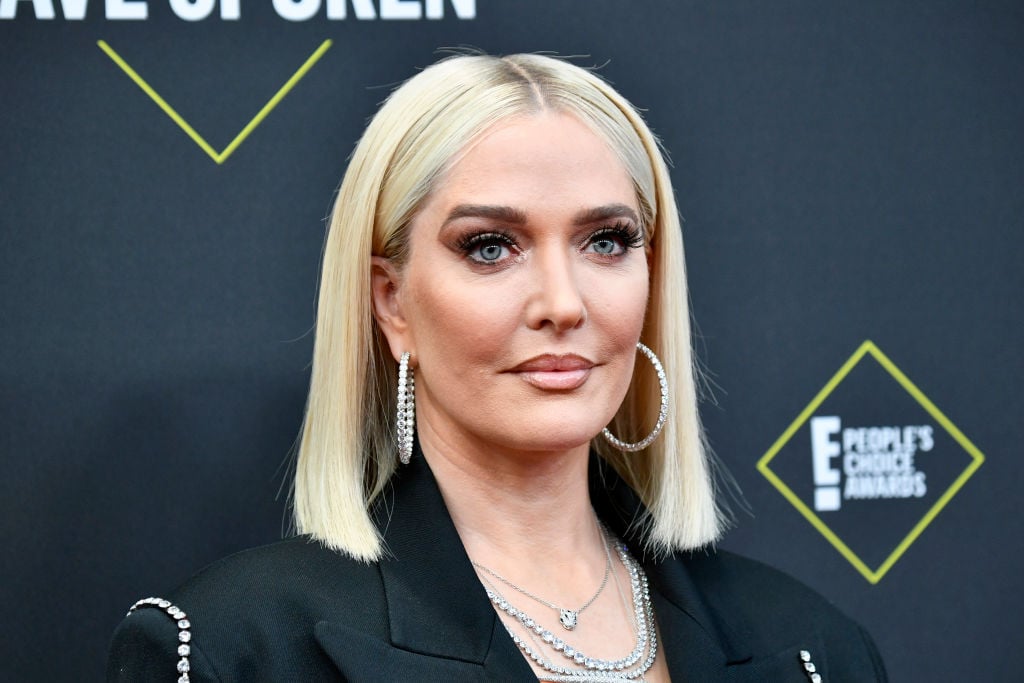 Why did Lisa Vanderpump leave the show?
Vanderpump had been a key player on RHOBH since the show premiered in 2010. But after last season, she had had enough of her former castmates.
"I've been in a position where the whole cast has been against me before," Vanderpump told People after season 9. "But this time, our foundation was taking a bashing from the women, and it didn't deserve it. And suddenly, to start dealing with them all screaming and shouting at me on that first trip [to the Bahamas], I thought, 'What the h*ll am I doing?' And that was really it."
After losing both her brother and her mother, Vanderpump decided it was best that she leave the show.
"I made the decision to leave," she told Us Weekly. "It was a very difficult year for me, personally and professionally. I had wonderful things happen this year, opening up and TomTom and the cocktail garden in Vegas. The Housewives, it's just, it's emotionally too difficult to deal with."
Who does Erika want to return to 'RHOBH'?
Though Vanderpump was a big personality, that is not who Jayne wants to return to the franchise.
"Eileen [Davidson] was a real voice of clarity and strength, and she was honest and open," Jayne told HollywoodLife. "And I miss Eileen, I think that she, she's great, you know, and she's just cool lady, and she's a great friend. And she's a cool chick."
But Jayne doesn't know if that's actually a possibility for Davidson who was on the show from season five through seven.
"I don't know if she still watches," Jayne said.
"When we were together, we did not speak about it," she said. "We were catching up about what's live and what's happening."
According to the outlet, Davidson would not consider coming back to the show full-time.
"Eileen Davidson has no regrets walking away from RHOBH," a source told HollywoodLife. "She would not go back full-time if approached. There's really nothing anyone could do or say to get her to come back."
How does Erika Jayne feel about Lisa Vanderpump leaving the show?
As far as Vanderpump goes, Jayne has made it clear that she does not miss her as a housewife.
"I personally do not miss her. Here's the thing… Everyone is replaceable," she said of Vanderpump on The Wendy Williams Show. "We all know that. The show always goes on. It doesn't matter. And I think we have proof that the world keeps spinning. The Housewives will forever go on."
And she has no problem with Vanderpump's replacement.
"I like Garcelle," Jayne said. "I think she's going to make a great housewife. Your first year is always the introduction and then the second year is when they really let you have it. So we'll see what happens."