'RHOBH' Erika Jayne's Case: Why Crystal Kung Minkoff Isn't Worried About Being Called to Court
Unaired Real Housewives of Beverly Hills footage can now be subpoenaed in Erika Jayne's case in one of the slew of lawsuits surrounding Jayne and her husband Tom Girardi. RHOBH footage and cast member testimony can contribute to many of the legal battles. But Crystal Kung Minkoff isn't rattled about the prospect of being called to the stand. She revealed why she isn't worried about her involvement. But also what shocked her about Jayne this season.
'RHOBH' Erika Jayne's case doesn't make Crystal Kung Minkoff nervous
Kung Minkoff may not have a lot of fear about being entangled in a legal battle because her involvement with Jayne on RHOBH was both new and public. "No, I'm not worried about it," she said on the Behind the Velvet Rope with David Yontef podcast.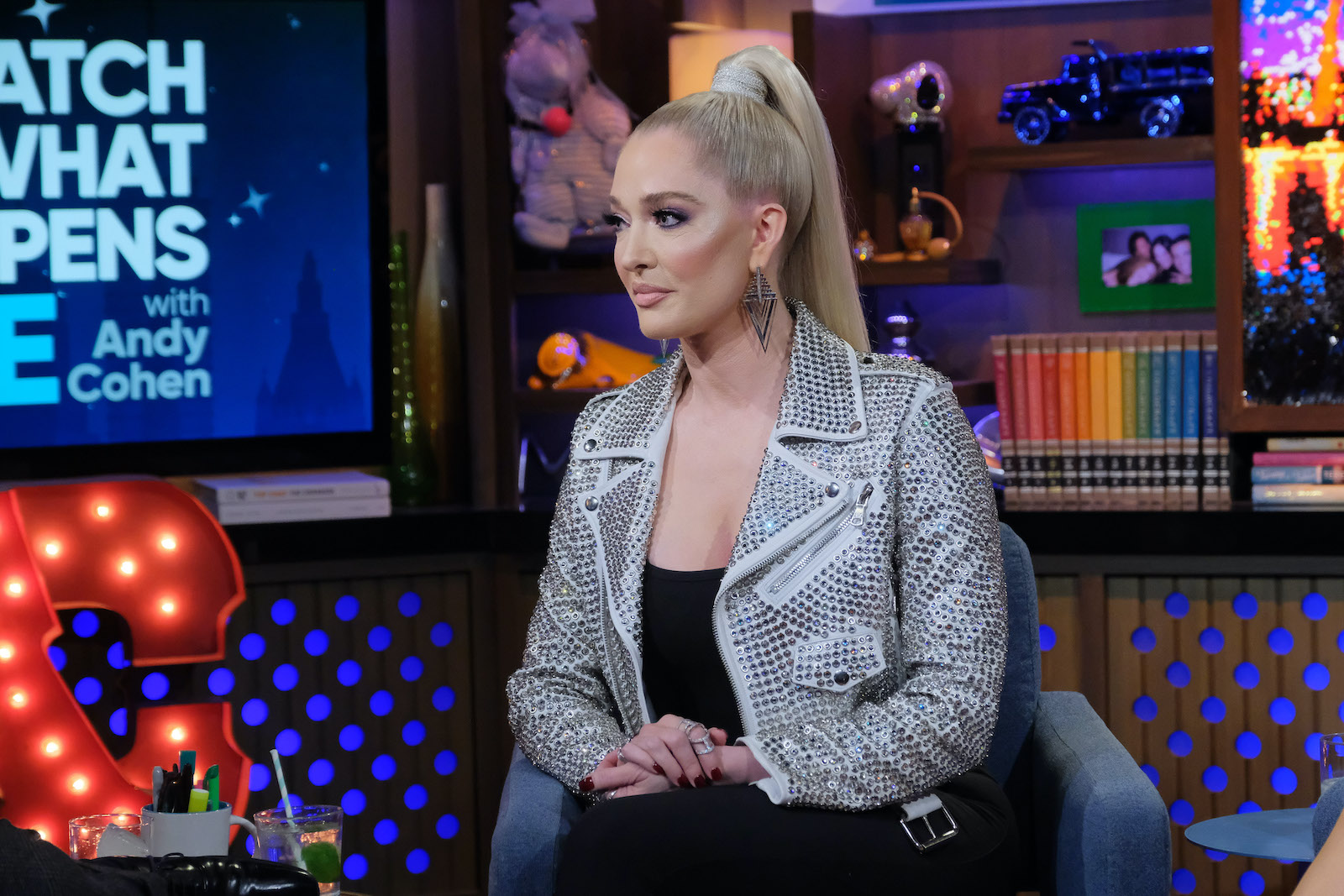 "I'm not," she reiterated. "I mean if I do, I mean it doesn't bother me. You know, when you're on the show like everyone knows that you're on. Like you're going to be on the, with attached to Erica. But at the same time, it's all filmed. So that's the interesting thing. Every time I talked to Erica and the group it's on camera. There's evidence of it. So anything I say is going to … it's already there. So it doesn't really matter. And I don't know, I'm not worried about it. I mean, I've never been deposed for something. So it's kind of interesting. So fascinating for me to wait. I'm not afraid of it."
She also shared with the Los Angeles Times that she doesn't know Jayne well enough for her interactions to likely matter in a court case. "I don't know her well enough that she would tell me anything off-camera," she said referring to any unaired footage that could return to haunt her. "I just take people at face value, so I just kept believing it. And then she's talking about Alzheimer's and I just kept crying about it because I kept connecting to that. It's so beyond comprehension to me that people would know or be involved. So when you tell me that, I assume that it's like, 'Oh, your husband did this.' I just always assumed that it was just him. Her stories were wacky, though." 
Why was she shocked?
Kung Minkoff added that she was shocked Jayne continued to film RHOBH amid the controversy. "I could not believe every day I showed up she was there," she recalled on the podcast. "I was very surprised." Adding, "I think that's why all of us were like, we can't, you know, we're very impressed that you're here and, you know, like, and she's like, I'm here and I'm like, wow, I don't think I could do that."
She also expressed empathy for Jayne. But she also reiterated that her involvement was limited. "I just knew her from the show," Kung Minkoff said. "So I think, it was very multilayered for me, even though I was the newest person, I didn't know her because I had this total conception of her because of the show. And then when I went onto the show, when I started filming, she was like, so open sort of the opposite sort of idea what I thought she was.
Did she meet a 'different' Erika Jayne?
"I remember Lisa Rinna was like, this is not, this is a different Erika," Kung Minkoff said about joining RHOBH. "Like she's going through a lot. I was like, oh wow. Because I think she filed for divorce, like two weeks into filming. So two weeks after I met her. So she was just so vulnerable. And I was like, so I was sort of, as I'm trying to get to know everybody, I'm trying to like process that I'm meeting this person that I thought was totally different.
Kung Minkoff said she empathized with Jayne over the notion Girardi could have Alzheimer's.
"And you know, for me, I just pretty much the whole time we filmed, you know, even though there's a lot of questions, I couldn't let go of the fact that the main story for her was that he was possibly suffering from Alzheimer, which I had to deal with for nine years in the most horrific way. Like everyone who goes through it does. So every time something was like, I wasn't sure. I was just like, but he has dementia. Like, you know, so it was really challenged. I was just, I just, my heart was so open and vulnerable to that and empathetic because I know what that was like.
RELATED: 5 Wildest 'Real Housewives' Legal Dramas: Bravo Experts Dish About the Most Explosive and Shocking (Exclusive)