'RHOBH': What Erika Jayne's Divorce With Tom Girardi Is Going to Cost Her
'The Real Housewives of Beverly Hills' star Erika Jayne is currently facing another financial hit as Tom Girardi's law firm files for bankruptcy amid embezzlement allegations.
Real Housewives of Beverly Hills star Erika Jayne received another development in her ongoing split from lawyer Tom Girardi. In Dec. 2020, the "XXPEN$VE" singer filed for divorce after 21 years of marriage.
 Following their separation, Tom's firm got involved in an embezzlement scandal. As more news regarding the firm come to light, Erika could face another blow to her finances due to her marriage to Tom.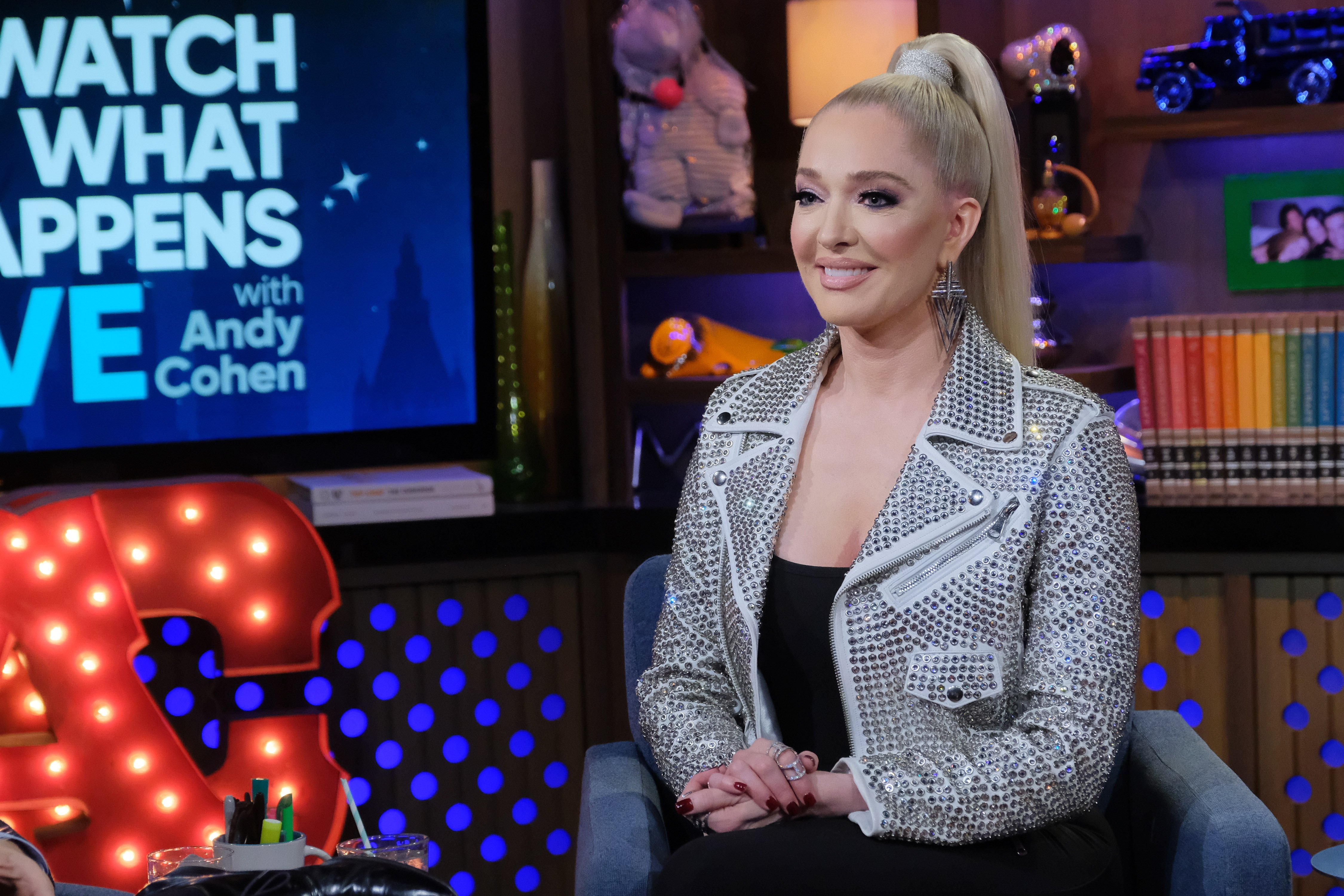 'RHOBH' star Tom Girardi's law firm plans to auction off 'Erika Jayne collectibles' 
Erika and Tom joined the cast of RHOBH in season 6. Since her 2015 debut, fans became entranced with the singer's lavish lifestyle and marriage. Tom and Erika have shared their expensive homes, cars, and vacations on the show and via social media throughout several seasons. 
After tying the knot in 1999, the couple shared a seemingly solid union. However, they made headlines when Erika announced that she and Tom were getting a divorce. Following the reveal, rumors swirled that they both cheated on each other during their marriage. 
As the infidelity rumors increased, Erika and Tom found themselves in a completely different situation. The couple received a lawsuit for fraud and embezzlement earlier this year. According to Entertainment Tonight, Tom's legal woes could affect his ex-wife's earnings. His firm, Girardi Keese, reportedly plans to sell a plethora of Erika's merchandise she acquired from her music career. Some of "Erika Jayne" collectibles include multiple signed magazines, a CD, a Billboard plaque for her song "Roller Coaster." The memorabilia has reportedly received 25 bids to date, and the firm listed the items at $325. 
Erika Jayne and Tom Girardi's divorce plays out on 'RHOBH'
RHOBH returned to Bravo for season 11 in May 2021. Since its premiere, Erika has been at the center of the show's drama. As news circulated about her divorce, the notably private reality star decided to share her truth on the show. During season 11, she claimed that she knew nothing about Tom's legal woes. An insider from Us Weekly supported Erika's comments soon after the episode aired. 
"She has nothing to hide," the source said. "She was very open about her divorce, very honest," the insider added. "Like she said [in the teaser], she did not see her marriage ending in a divorce."
'RHOBH' cast member Garcelle Beauvais recently made comments about Erika Jayne's divorce
Amid Erika and Tom's financial issues, several RHOBH cast members have sounded off about her involvement in his alleged crimes. In Aug. 2021, the singer's co-star, Garcelle Beauvais, shared her thoughts on the couple's divorce and legal proceedings. The actor said she didn't know the full extent of their marital issues but doesn't believe Erika was utterly in the dark regarding her husband's business dealings.
"I think everything was developing as we shot – I mean literally, every day we'd wake up, and there'd be something that the producers either texted us or we were reading it online or hearing in the news – it was really hard," she tells Access Hollywood in a recent interview. "I believe she didn't know all of it. Is there some that she could've known? Maybe."
Real Housewives of Beverly Hills airs Wednesdays on Bravo.