'RHOBH': Erika Jayne Is Rumored to Have a New Man in Her Life
Real Housewives of Beverly Hills star Erika Jayne didn't exactly shock many fans when she announced she and her husband, Tom Girardi, were divorcing after 21 years of marriage. Since the announcement, rumors have started to fly, including the allegation that both Erika and Tom were unfaithful. Many fans want to know: Does Erika have another man in her life?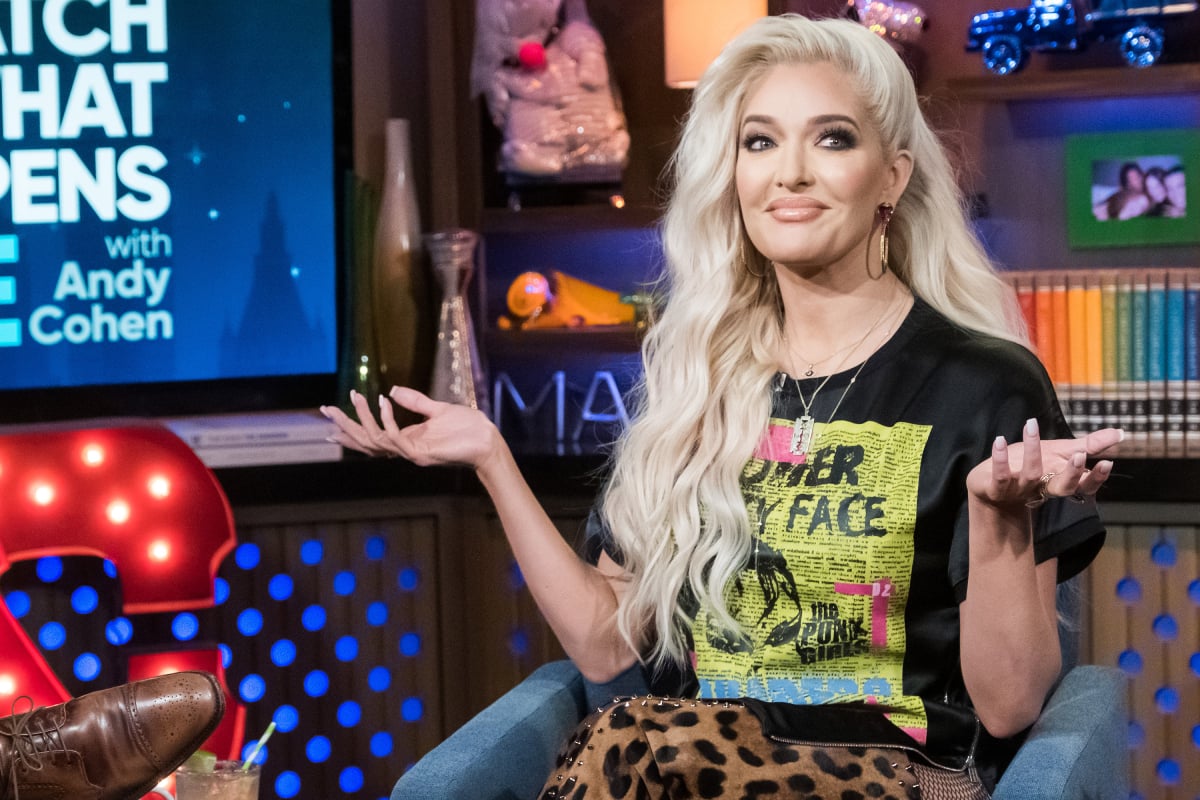 Erika Jayne and her husband lived separate lives, insider claims
Erika shared the news of her split via Instagram on Nov. 3. She wrote that after much consideration she had decided to end her marriage. The RHOBH star explained that it was a step she didn't take lightly or easily. She said she still has "great love and respect for Tom" and the lives they built together.
According to In Touch, a source claimed Erika and Tom were "more like very close friends than husband and wife" before their split. The source alleged that the couple had been leading separate lives for a long time.
"Erika and Tom have led separate lives for years. [She] would go off touring and doing her own thing, and Tom would do his," the source claimed.
The source added that the COVID-19 lockdown was the final nail in the coffin. Erika and Tom reportedly realized that their marriage "wasn't working" and it was time to call it quits.
"The pandemic is having a mental impact on everyone, and Erika's been reflecting on what she wants moving forward. Being married to Tom isn't part of her plan," the source alleged.
Rumors swirl that Erika Jayne and Tom Girardi were unfaithful
Tom is 32 years older than Erika; he's 81, and she's 49. The couple met in the late '90s when she was working as a server at Chasen's, a Los Angeles restaurant. The couple quickly got engaged and tied the knot in 1999.
Over the years, Erika has often found herself defending her marriage, especially when she joined the cast of RHOBH.
"I'm tired of having to justify my 20-year marriage. Go get a 20-year marriage, and then come f**king talk to me," Erika said during an April episode. "It's great to have financial support. But having someone's emotional support is something that I wish I had more of growing up."
RELATED: 'RHOBH': Both Erika Jayne and Tom Girardi Accused of Cheating Amid News of an 'Unconventional Marriage'
Despite constantly defending the marriage, rumors have swirled for a while that Tom was stepping out on Erika. Since their split, stories have emerged claiming Erika was also unfaithful.
According to All About TRH, the gossip started popping up on Instagram. And one rumor accused Erika of "sleeping with a guy who is in the business."
'RHOBH' friend shares allegations about Erika Jayne's personal life
According to former RHOBH friend Dana Wilkey, she received a message that linked Erika to someone in the entertainment industry. At first, Dana thought Erika was cheating with a FENTY model. But the message alleged the person is music executive Scooter Braun.
"FYI it's Scooter Braun, not a FENTY model," the unnamed source told Dana. "I don't know many specifics but a friend of mine works in the music industry and despises him. She told me he and Erika met in a LA sex club and have been together ever since."
The source added that Scooter's wife allegedly knows about the club and "puts up with it." The source also said they are looking forward to seeing "what fun happens" now that Erika has filed for divorce.
Season 11 of Real Housewives of Beverly Hills is expected to premiere in mid-2021.