'RHOBH': Former Publicist Recounts 'Nightmare' Encounter with Erika Jayne (Exclusive)
Although he's worked with A-list celebrities like Michael B. Jordan and Donald Glover, former publicist Amir Yass says Erika Jayne from The Real Housewives of Beverly Hills was so difficult to work with she may have contributed to getting him fired.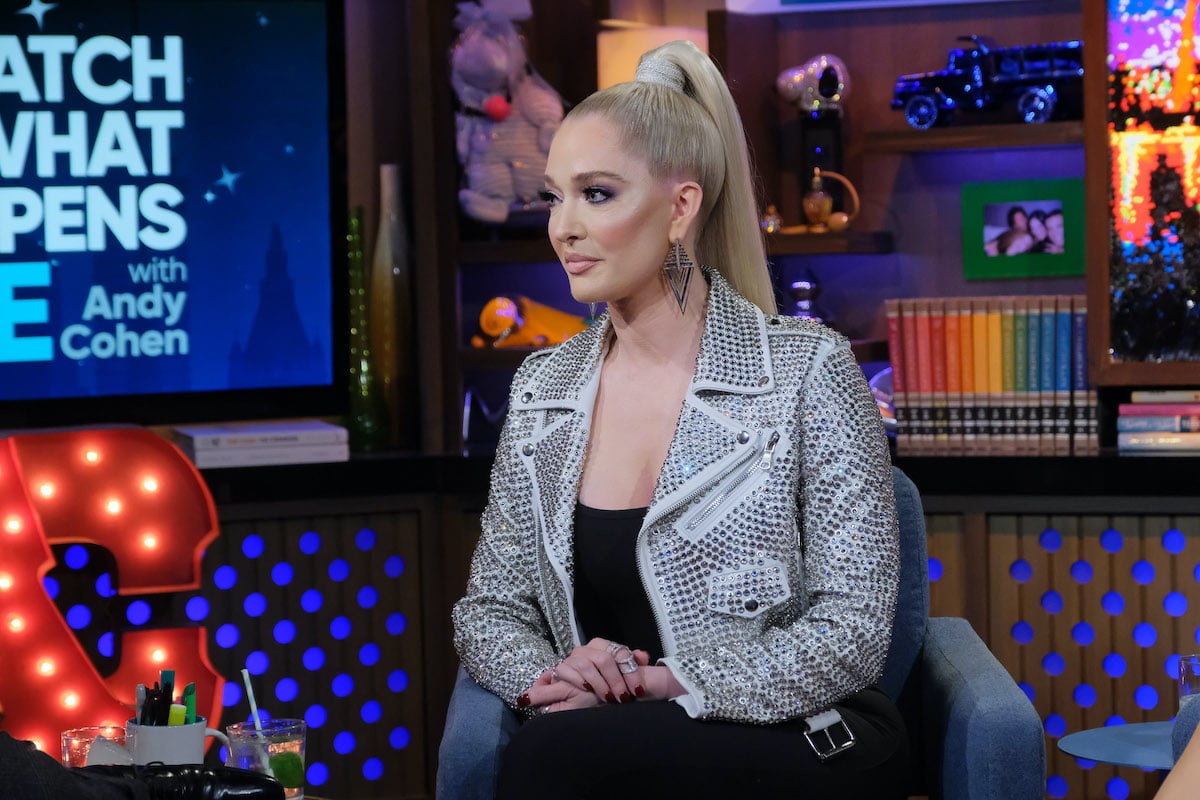 Yass recounts in his TikToks that well-known celebrities like Jordan and Glover were delightful and kind. He also shared that reality personalities, like Scheana Shay, Tom Schwartz, and Tom Sandoval from Vanderpump Rules were gracious. But when it came down to Jayne he didn't hold back, referring to her as a "nightmare."
"I was a publicist and was the assistant to the manager but I was also a publicist," Yass recounts exclusively to Showbiz Cheat Sheet. "So basically Diana Madison is this host and I was working with her PR team. She was interviewing Erika Jayne but she couldn't go to the live taping of the show so she was like, 'Can you go? Make sure she gets on live TV and basically be her PR rep for the day.'"
What started out as a straight-forward job, became a career defining encounter for Yass.
Was Erika Jayne angry because Amir Yass was dishing about Meghan Trainor's makeup?
Yass recalled getting a cold vibe from Jayne the minute he arrived on set. "When I got there Erika was sitting in the corner with her friends," he says. "I went over and I was like, 'On behalf of Diana Madison, my name is Amir. I work for the PR team.' And she didn't respond or even look at me."
However, Yass said he knew Jayne's makeup artist so they chatted while the production team waited for Jayne to go on camera. "Her makeup artist comes over and he's like, 'I just did Meghan Trainor's makeup and it looks really bad, I want to show you,'" Yass recounts.
RELATED: 'RHOBH': Garcelle Beauvais Says Erika Jayne Surprised Her the Most This Season
The artist and Yass were reviewing Trainor's makeup look when Jayne inserted herself between the men.
"She literally stands up in between us and was like, 'Don't talk about your clients with this stranger!'" Yass says. He adds that he was flummoxed because they had just met. "I'm like, 'Well we just met 30 minutes ago.' She's like, 'Doesn't matter!' I think she kind of got offended that we were talking about Meghan Trainor's makeup. I didn't say anything. But she got really upset."
"[Jayne] kept giving me dirty looks the whole day and I hadn't known what I had done," Yass insists. "Like was I not supposed to approach her? But I work for you."
Jayne became angry when she was told to go on live television
Yass says he could see how Jayne could have been irritated that they were discussing Meghan Trainor's makeup so he just left the conversation alone. But later, Jayne dug in when it came time to go on live television on Fox.
RELATED: Erika Jayne Says 'RHOBH' Is 'Less Toxic' After Lisa Vanderpump Exit
She was making a television appearance to promote her book Pretty Mess and Yass recalled producers urging him to get her to walk on stage. "I'm like, 'Erika you have to go right now,'" he says. "She's like, 'Don't tell me what to do.' I've been a publicist for years so I'm like this is my job, 'Get up. You have to get up.' The producer and the assistants from Fox were yelling and sending me messages because it's also a five-minute walk to the studio from the green room."
Did Erika Jayne get Amir Yass fired?
Later Yass and his boss Diana Madison, who is a YouTube personality, visited Jayne's office so she could interview Jayne. Yass admits he is a huge Housewives fan and followed Jayne's career. But he was floored when they met with Jayne and she was once again more than chilly to him. Madison re-introduced Yass to Jayne, telling her Yass was a great employee. But Jayne said, "'We've already met'" Yass recounted. "'I know who he is.' It was really aggressive. And my boss kind of looked at me like, 'What the f**k?'"
"They do their interview and it's very cold, Erika is super annoyed, like doesn't want to answer questions" he continues. "We're leaving the office and my boss is like, 'What happened? She seemed really upset and annoyed.' So I told her what happened and she was like, 'Alright.'"
RELATED: 'RHOBH': Did Erika Jayne Also Know That Danielle Staub From 'RHONJ' Worked at Shakers?
"So fast forward three hours later, apparently [Jayne] called Diana's boss and was 'Amir is a nightmare,'" he says. "By the way, she called from a private plane, flying to Vegas. And I'm like, 'Girl you care this much about me?'"
Apparently she did care that much about him. "I was actually fired a couple of weeks later," he says. "I'm not going to say that Erika was the reason I got fired but it had a lot to do with it. Basically that day my boss was like, 'I no longer want you to fill in for me.' Which basically means she no longer trusts me to do the job when she's not there."
Yass left PR and never looked back. He now hosts a podcast The Take, plus he is growing his fanbase on TikTok.
Update 8/6/20: Jayne's rep said he had no comment on Yass's story.