'RHOBH': Garcelle Beauvais Believes Erika Jayne Knew 'Something' About Tom Girardi's Legal Troubles
Erika Jayne promises that she didn't know anything about her husband's legal issues. Garcelle Beauvais believes Jayne knew something but not all of it.
The marriage between Erika Jayne and Tom Girardi is unraveling on the current season of The Real Housewives of Beverly Hills. Jayne filed for divorce amid allegations that Girardi misused funds designated for his legal clients. The Chicago star insists she knew nothing about Girardi's legal issues but her co-star Garcelle Beauvais says she believes otherwise.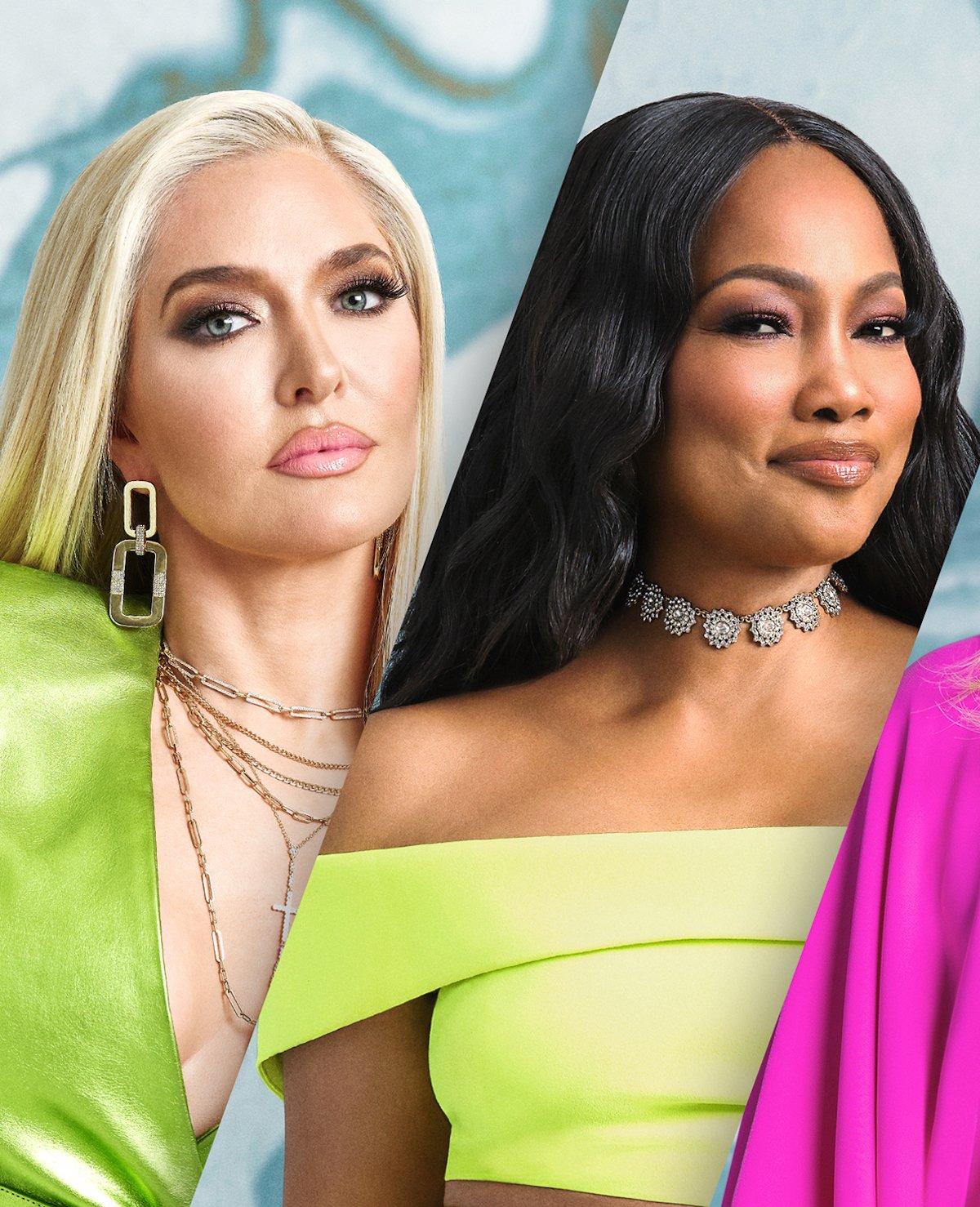 Garcelle Beauvais doesn't believe Erika Jayne was completely in the dark about her husband's alleged legal trouble
Beauvais knows just as much that viewers of RHOBH in regards to Jayne and Girardi's marital trouble. As far as how much Jayne has been aware of things before filing for divorce, Beauvais says she's unclear to what extent. 
"I think everything was developing as we shot – I mean literally, every day we'd wake up and there'd be something that the producers either texted us or we were reading it online or hearing in the news – it was really hard," she tells Access Hollywood in a recent interview. "I believe she didn't know all of it. Is there some that she could've known? Maybe."
Beauvais says it's not uncommon for people in Jayne's situation to be blind to certain financial and business aspects of their marriage. 
"But every marriage has a different dynamic," she notes. "When you're dealing with a guy that's that high powered, I don't think he told her everything. When they met, she was 22-years-old, I don't know how much business things he would talk to her about so I don't know, we're all really learning as we go along. I think Erika's learning as we go along." 
Beauvais encourages fans to continue watching the season play out. Furthermore, she says she hopes to get updated answers at the reunion special."
"She's got to come to the reunion, I think we all have to show up to the reunion," she says of Jayne.
The 'RHOBH' star says Erika Jayne is getting a pass that the cast didn't give Denise Richards 
The cast has rallied around Jayne in this difficult time. They do not pry into Jayne's personal life unless she's willing to be forthcoming with the information. Beauvais says Jayne is being given more respect and grace than her friend and former co-star Denise Richards did last season.
Fans remember Brandi Glanville alleging she and Richards had an affair and hooked up on several occasions. Richards denied so, reminding her co-stars that she did not want to make it an ongoing conversation but the questions persisted. She quit the show as a result.
"It irritates me and it doesn't make sense," Beauvais says in regards to the way Richards and Jayne have been treated. "Some of them knew Denise longer than Erika. So I don't get it either. That's really baffling to me is how come they believe Erika right out of the gate and they never believed Denise."
She says that Jayne and Girardi's scandal is much bigger than Richards' and isn't being held to the same standard.
"I was asking the same questions like why does she get car blush when we don't know anything and this is much bigger, much bigger issues – they would have to explain it for themselves," she says.
RHOBH airs every Wednesday on Bravo.