'RHOBH': Garcelle Beauvais Not Surprised Denise Richards Quit Show
Garcelle Beauvais quickly became a fan favorite on The Real Housewives of Beverly Hills. The Hollywood actress has a commanding presence and compelling personality that made her an instant hit with viewers. One of the co-stars that she connected with the most is Denise Richards, who had a rough second season. After the latter announced she was departing the Bravo reality series, Beauvais says she is not surprised one bit.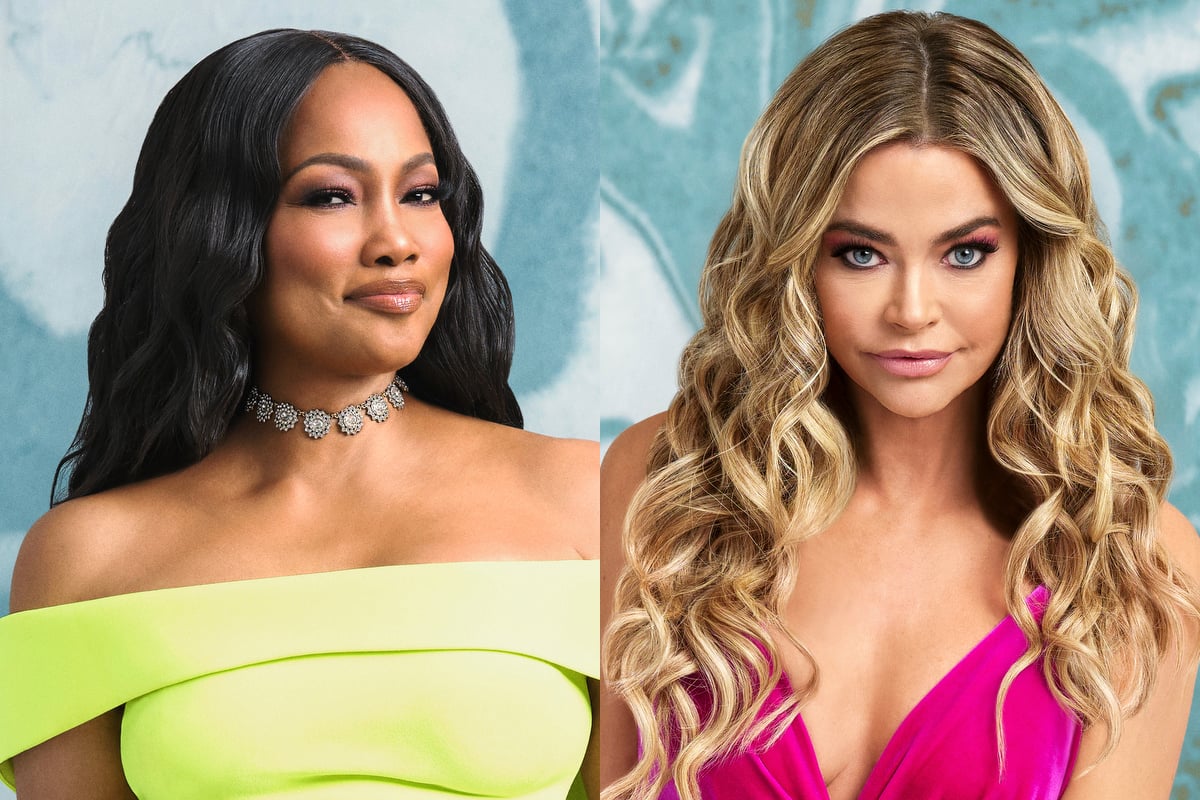 What did Garcelle Beauvais say about Denise Richards leaving?
As Richards faced allegations raised by Brandi Glanville that they had an affair, Beauvais was always in her corner. Although the Coming To America actress wanted to know the tea, she didn't go in hard on Richards as the other women were perceived to do so. The reason might be that Beauvais actually considered the Wild Things star a friend.
"I think friendship is everything and you don't throw a friendship away because there's a rumor about someone," Beauvais said on The Jenny McCarthy Show on SiriusXM. "That was my stance, loyalty til the end."
Beauvais was asked by the show's host about Richards leaving the reality series after two seasons.
"Let me just say, I'm not surprised with the way things went," she said. "This was a really hard season for her. I think when you're constantly talked about, you know, it could affect your marriage, it could affect your kids. It was just like, back off a little bit, not every dinner needs to be about this. I think she's just had enough."
Although the new The Real co-host doesn't think there was a "plan" to attack Richards, she claims the latter was "warned" about what was going to happen.
Is Garcelle Beauvais coming back?
One of the topics that were not touched upon during the interview was Beauvais's future on RHOBH. An overwhelmingly amount of fans adore Beauvais as she injected new life into the franchise. Her storyline about being a single mother and a working actress made her relatable. Although many can't relate to working in the middle of cameras and lights, many can empathize with the struggle of taking care of two kids and co-parenting.
The relationship with Beauvais and Richards formed during the filming of the show made them create a pact. Beauvais said that she wouldn't return to the Bravo show if Richards didn't either.
"We talked about that yesterday and I said, 'I hope so,'" Beauvais said on SiriusXM Stars of Richards returning for another season. "She's like, 'If you don't come back, I'm not coming back.' I'm like, 'If you don't come back, I'm not coming back.'"
Beauvais only joined in season 10 and co-star Lisa Rinna warned her about Housewives that come around for a second season.
"At the reunion, Rinna said, 'Your first season is always nice and pleasant and the second [season] they come for you.' I said, 'Is that a warning?' And she goes, 'Yes!'" Beauvais added.
As of now, it is not yet known what other RHOBH stars will be returning for season 11. Bravo is set to air the last reunion episode next Wednesday, September 16 at 9 p.m. ET.