'RHOBH': Garcelle Beauvais Says Erika Jayne is Getting Preferential Treatment Over Denise Richards
Garcelle Beauvais believes Erika Jayne is getting much better treatment regarding her divorce scandal than Denise Richards received on 'RHOBH' over an alleged hookup scandal with a co-star.
While Garcelle Beauvais doesn't think that Erika Jayne knew everything regarding her husband's legal issues, she does feel that her co-stars on The Real Housewives of Beverly Hills are letting her off the hook. Beauvais says her castmates' treatment of Jayne is much nicer than the way they reacted to Denise Richards amid her alleged hookup scandal with Brandi Glanville.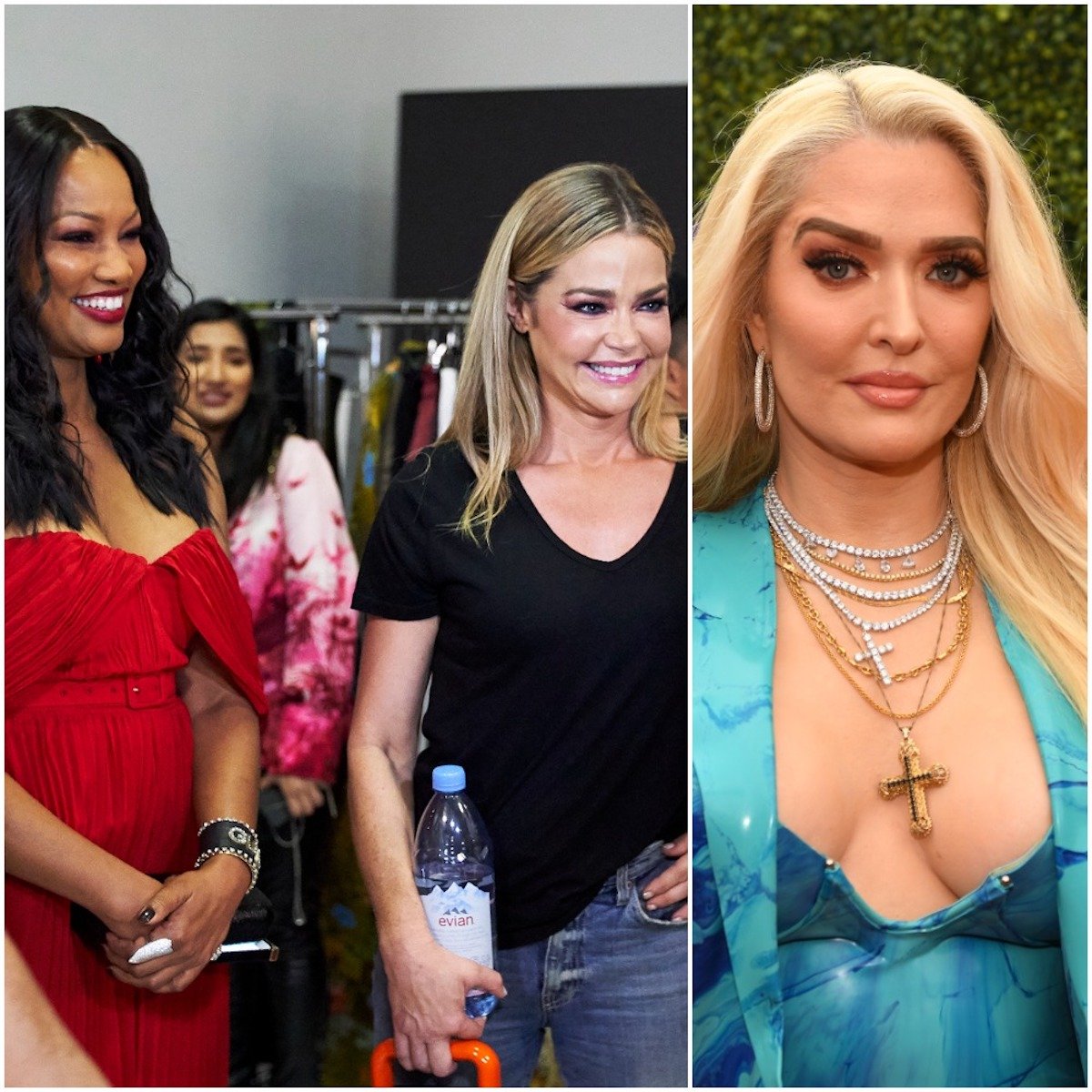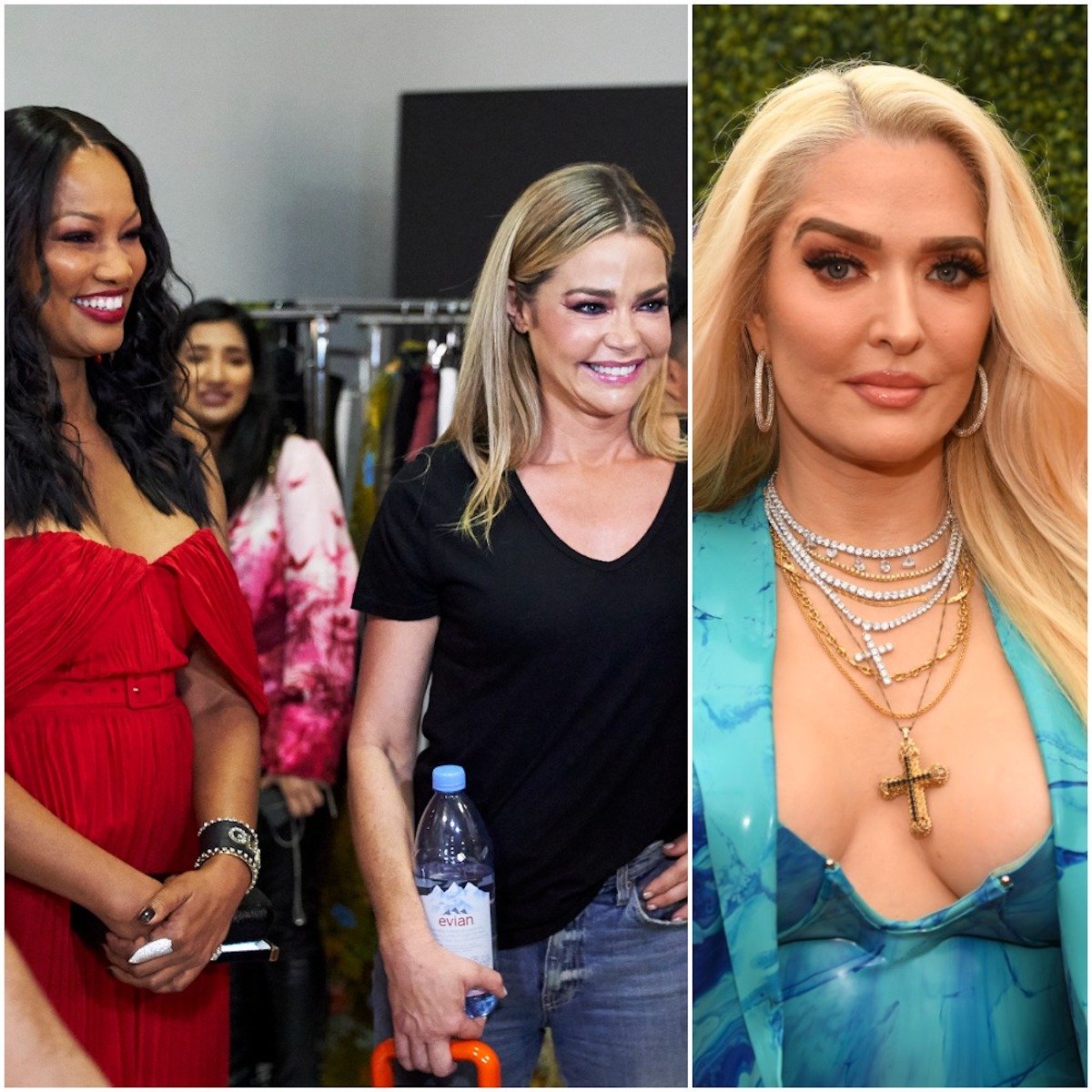 Garcelle Beauvais finds the support of the cast of Erika Jayne contradictory to how they treated Denis Richards
As more details about Jayne's impending divorce and Tom Girardi's legal issues unravel, the cast is supportive of their newly single co-star. If Jayne opts to now speak about certain situations, they are understanding. 
Beauvais says the cast is reacting with more grace than they did with Denis Richards last season. Viewers recall Brandi Glanville's claim that she and Richards had an affair and hooked up multiple times. Glanville showed the group alleged texts between her and Richards that proved her side of the story.
"It irritates me and it doesn't make sense," Beauvais says when asked by Access Hollywood why the cast is more receptive to Jayne. "Some of them knew Denise longer than Erika. So I don't get it either. That's really baffling to me is how come they believe Erika right out of the gate and they never believed Denise."
Furthermore, Beauvais believes Jayne and Girardi's scandal is a more serious issue than Richards'. She also agrees with the host that there was no concrete proof of the alleged hookup, just word of mouth.
"I was asking the same questions like why does she get car blush when we don't know anything and this is a much bigger, much bigger issue – they would have to explain it for themselves," she says.
Denise Richards quit the show amid the hookup scandal
Richards denies that any hookup ever took place. During filming, she also requested that the situation not be made a continuing subject of discussion. The cast did not oblige.
Things got so bad that Richards hit the cast with a cease and desist that forbade them from speaking about it on camera. She also stopped filming for several days. 
After the reunion special, she made the official announcement that she would not be returning for another season. During an appearance on the FOX daytime talk show The Real which Beauvais is a co-host on, Richards revealed why she bid adieu to RHOBH.
"I've been a fan of the show and had a lot of fun doing my first season," Richards explained. "Obviously my second season was very challenging. You know, I went back and forth with it and at the end of the day, I decided it was time for me to move on and focus on other projects that I have. I'm glad that I did it though."
Through it all, Richards says she was most thankful for her longtime friend Beauvais for standing by her through the ordeal.
"Garcelle, it almost makes me want to cry," Richards said. "I truly could not have gotten through the season without you, honestly. She is a girl's girl, a good friend. Your loyalty is beyond and I really could not have gotten through this season without you."
RHOBH airs every Wednesday on Bravo at 8 pm EST.