'RHOBH': Garcelle Beauvais Throws Shade at Teddi Mellencamp and Kyle Richards Jumps in to Defend Her
Things on The Real Housewives of Beverly Hills are heating up and the tensions are running high between the stars. Garcelle Beauvais is shining brighter than ever as she speaks up and throws shade at Teddi Mellencamp. The latter is a former housewife that found herself in the middle of drama after making a comment on her podcast. As the drama was picked up on social media, bestie Kyle Richards jumped in to clear things up for Mellencamp.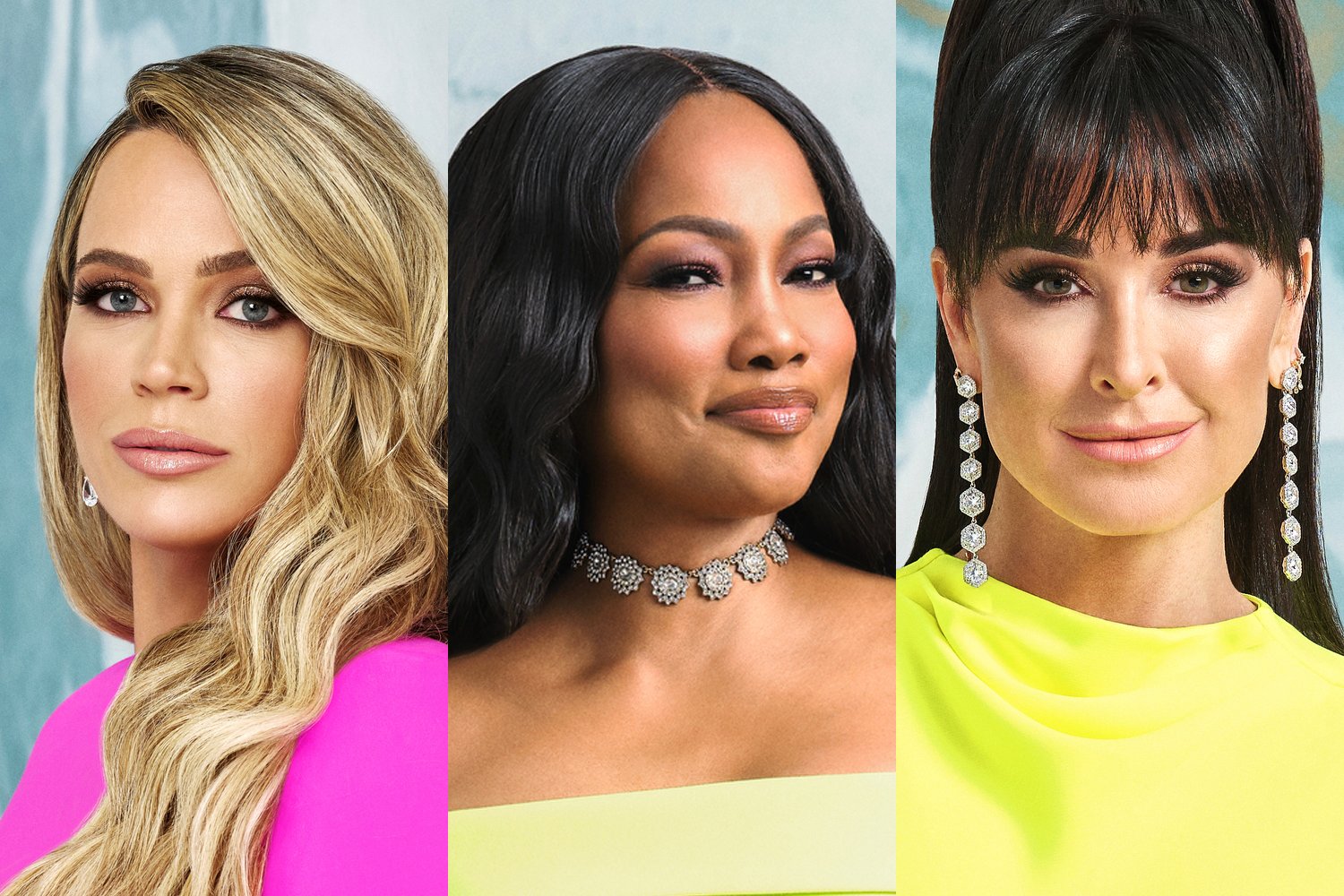 How did the feud between Garcelle Beauvais and Teddi Mellencamp start?
The drama between the RHOBH star and the former Bravo star started due to Mellencamp appearing on the show. As you may know, Mellencamp was axed from the cast ahead of season 11, which is currently airing now. Despite not being part of the cast, the accountability coach has maintained her tight-knit relationship with Richards. The latter hosted a party for all the ladies and invited Mellencamp to make an appearance.
Mellencamp joined the group as the girls discussed Erika Jayne's legal drama amid her divorce from her husband Tom Girardi. Beauvais expressed her discontent on the show about having Mellencamp back as she's not part of the show anymore.
In a recent episode of the Teddi Tea Pod podcast, Mellencamp talked about her return to RHOBH with Richards as a guest-star. The former housewife talked about how Beauvais calling her a gnat and annoying. She also shared a little tidbit that then fueled the drama on social media.
"She goes, 'Why is she even here and why does she get to have an opinion?' And she says that to production and she knows they can't use that," Mellencamp recalled. "But then I hear her say it and I'm like, 'Well, do I need to ask you when I can speak Garcelle?'"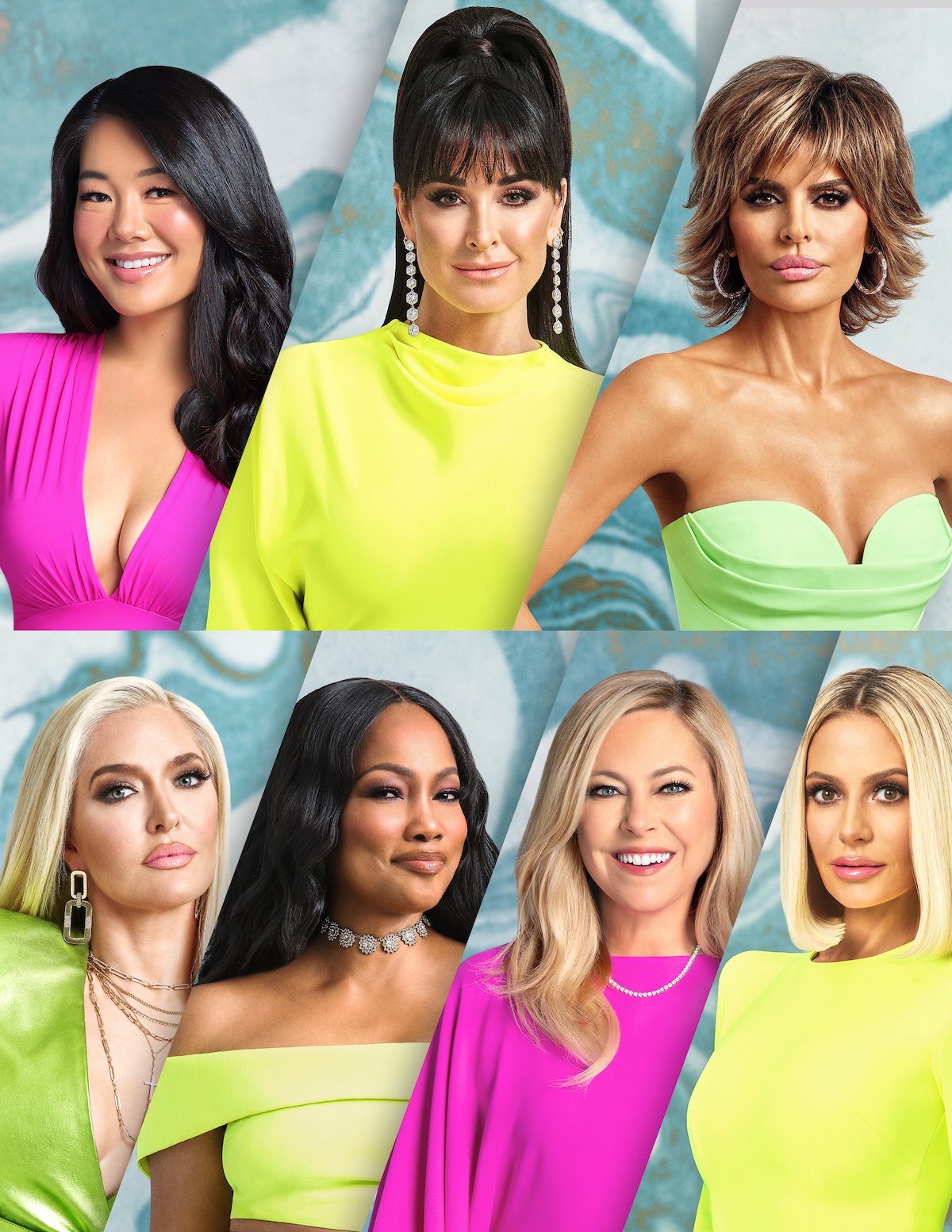 RELATED: 'RHOBH': Lisa Rinna Slams Trolls and Defends Erika Jayne After Receiving Death Threats
It all kicks off between Garcelle Beauvais and Teddi Mellencamp
Blogger Queens of Bravo reported on the podcast first and shared it online. This was noticed by other people who tagged Beauvais who initially said Mellencamp's recount was "not true."
"I said it in front of her while we were filming," Beauvais added.
Mellencamp then saw Beauvais' response and replied saying, "I said you said while looking at [production] in front of me while filming & I responded, 'Do I need to ask you when I can speak?' Maybe I should have asked why you text me 'Happy Bday' or about mattresses & agents if you're so bothered by me. But feed the trolls & thanks for the listeners!"
RELATED: 'RHOBH': Erika Jayne Confronted Producers Leading to 'Screaming Fight', According to Report
Over on Instagram, a fan supported Beauvais asking why Mellencamp was making an appearance on RHOBH. This question was seen by Richards who jumped in to defend her friend.
"Because she was a guest like everyone else AND friends with everyone there," Richards replied. "She was also on the show for 3 seasons. If you were my guest and friends with everyone, do you think you should not speak or have an opinion?"
On Twitter, another fan asked Mellencamp why she was there and she tweeted back saying, "Y'all say you want 'reality' but when someone who was on the show for three years and has actual friendships with most of the cast shows up to a dinner you question why I…"
The Real Housewives of Beverly Hills airs Wednesday nights at 8 p.m. ET on Bravo.