'RHOBH' Insider Says Erika Jayne's Divorce Is 'Not a Sham' and Brandi Glanville Likely Hooked Up With Kim Richards
The Real Housewives of Beverly Hills insider and podcast host Zack Peter shared some major tea about both the upcoming season and the stir he caused about the threesome with Brandi Glanville and Kim Richards.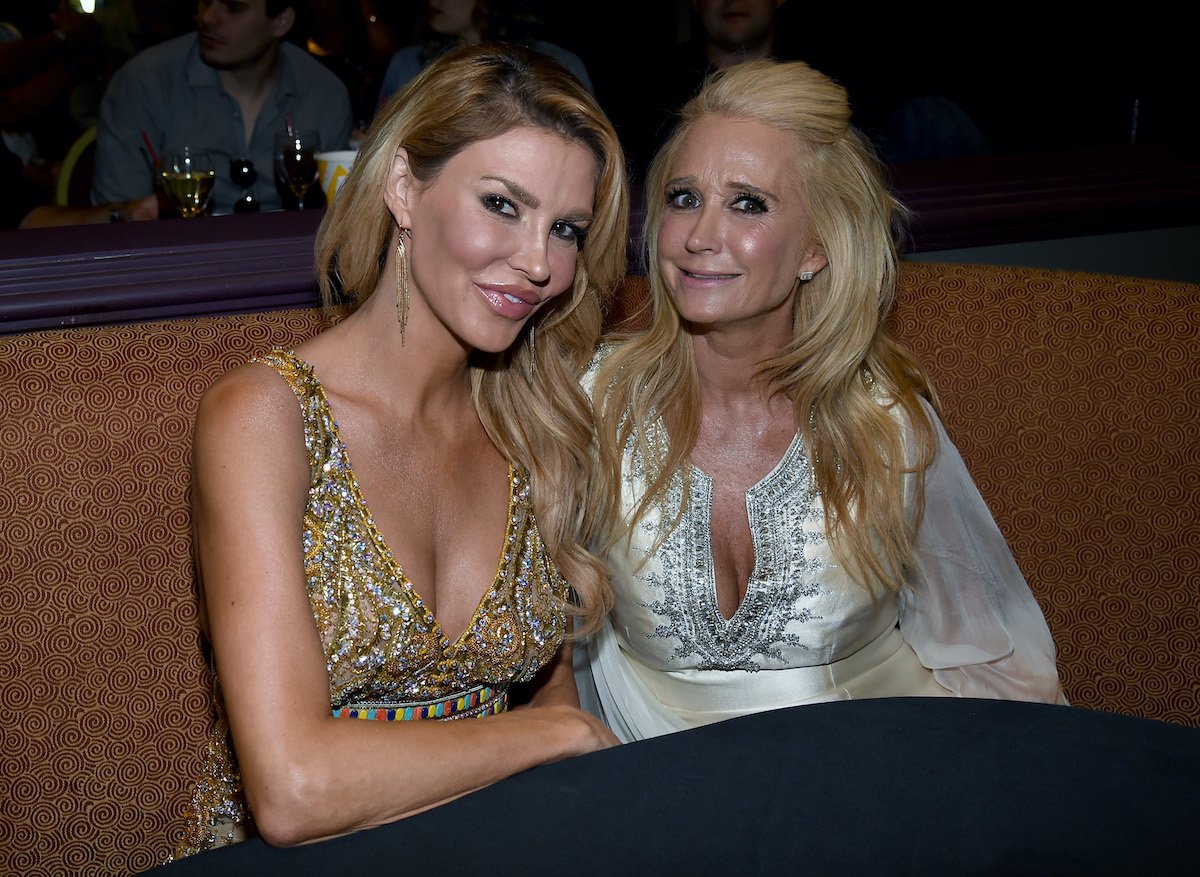 "What I hear is, we are going to get a full storyline with Erika's divorce," he dished on the Hot Takes and Deep Dives podcast. "And it isn't a sham, it isn't an embezzlement scam. It's not going well, and she's really having a hard time and struggling. Which I think is great for her."
"Because so many people complain that she doesn't have a storyline, we don't see a human side of her," he continued. "She's just a cold b*tch that does her scene and her glam. And this is where we're gonna get to see a more real Erika Girardi."
Zack Peter stirred the 'RHOBH' pot between Kim Richards and Brandi Glanville
Peter also commented about whether or not Richards would be featured in the upcoming season too. "From what I've heard is Kim has not filmed," he said. "And I think it's because she's super COVID afraid. So she's not seen anybody. The only person I think she's seen is Brandi, but they're currently fighting. I kind of caused that little fight. So they're not talking to each other right now."
He revealed that his closest sources are in Los Angeles, so he gets a lot of tea on RHOBH and Vanderpump Rules. "So with Beverly Hills, I had a source that revealed to me that Brandi and Kim participated, allegedly in a threesome with this guy. So I spilled that tea on my show. And I said that Brandi had also hooked up with Carlton [Gebbia]. That those were the two women that Denise [Richards] was referring to last season in Rome."
Once Peter dished on his show, the news traveled fast. "And then Brandi Glanville ended up having to speak out about it because it spread online," he said. "Kim heard about it and Kim was apparently upset with her.
Zack Peter thinks the hookup happened
Glanville denied the hookup happened with Richards. "But then she eventually came out claiming she did sleep with Carlton," Peter said. "But she's denying sleeping with Kim Richards, which I think she's lying about. I think it actually did happen."
"That's why Kim is really upset with her," he concluded. "Because if it were a dumb rumor then there's no reason to be that upset. I think Kim's upset that Brandi probably influenced her to participate in something and was like, nobody will ever find out about this. And then it all kind of came out."
He thinks Richards is likely embarrassed and Glanville is trying to salvage their friendship. "But mostly trying to salvage her relationship with the Richards family," he suggested. "So she continues to get invited to the white party and could potentially have a chance of making a Real Housewives comeback."