'RHOBH': Is Lisa Rinna's Latest NSFW Accessory a Message for Denise Richards?
Real Housewives of Beverly Hills stars Lisa Rinna and Denise Richards have been friends for more than 20 years. But their relationship has been put to the test during the current season of the Bravo reality series. In a recent episode, Lisa questioned her friendship with Denise. Just a few hours before the episode aired, Lisa seemed to have a message for her co-star.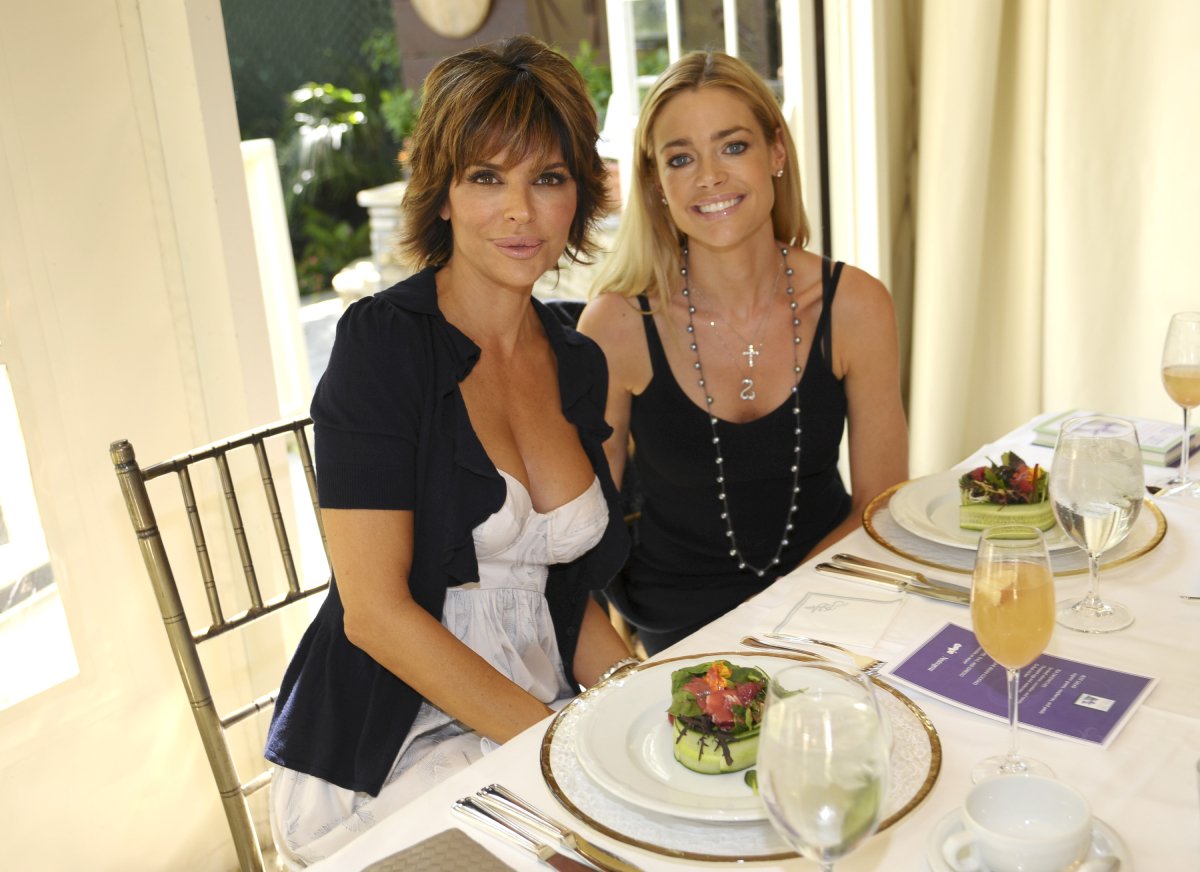 'RHOBH' fans slam Lisa Rinna for being a 'bad friend'
As The Blast noted, during the August 19 episode of RHOBH, the drama surrounding Denise and Brandi Glanville escalated. Brandi showed up at Teddi Mellencamp's surprise baby shower. While she was there, she took the opportunity to pass her phone around to show the cast text messages from Denise.
Brandi claimed the texts were proof that she and Denise had a "months-long" affair. As fans know, Brandi has been claiming all season that she and Denise hooked up. Denise has vehemently denied the accusations. At the same time, Denise claims Brandi told her that she did have sex with someone in else the RHOBH cast. 
Dorit Kemsley defended Denise after seeing the texts, but Lisa's response didn't sit well with fans. Fans got angry and slammed Lisa on social media. They called her a "bad friend" because she failed to stand up for Denise – especially when she isn't there to speak for herself.
Lisa questions her friendship with Denise
It was bad enough that Lisa didn't defend Denise at Teddi's baby shower, but things got worse the next day. Fans were livid when they heard what Lisa had to say to Kyle Richards.
Lisa showed up at Kyle's house and proceeded to question Denise's motives. She said she wasn't sure that Denise was telling the truth about the text messages with Brandi. Lisa thought it was possible that Denise could be manipulating her.
"I want to stick up for my friend. I want to be able to say, 'You know what, Brandi, I don't believe you.' And guess what? I can't do that," Lisa told Kyle.
One message that Denise sent to Brandi simply said, "Love you." Lisa told the Real Housewives of Beverly Hills cameras that she doesn't say "love you" to her friends over text. She then declared that Denise and Brandi were in a "relationship" or had an "intimate friendship."
Lisa Rinna's NSFW necklace
Just hours before the August 19 episode aired, cameras spotted Lisa wearing an interesting accessory. According to Us Weekly, Lisa stepped out wearing a tank top and sweats. She accessorized the look with a Soul Cycle fanny pack and a necklace.
The handcrafted 18-karat yellow gold necklace was from celeb-favorite jewelry designer, Jennifer Meyer. It simply read "f**k you." The statement piece retails for $675, and there is also an option that simply reads "f**k" for $650.
Before Lisa questioned her friendship with Denise because she felt "duped" and wondered if she was a "big, fat fool," she promised Denise she would do better. She admitted that she hadn't been a good friend.
But now, Lisa believes that Denise has "weaponized" their friendship. She's also wondering how many times Denise has lied to her over the years.
New episodes of Real Housewives of Beverly Hills air Wednesday nights on Bravo.