'RHOBH': Jenny Allende From 'Mexican Dynasties' Recounts an Icy Encounter With Erika Jayne
Jenny Allende From Bravo's Mexican Dynasties recalled a less than warm encounter with a few Real Housewives of Beverly Hills during their series premiere party.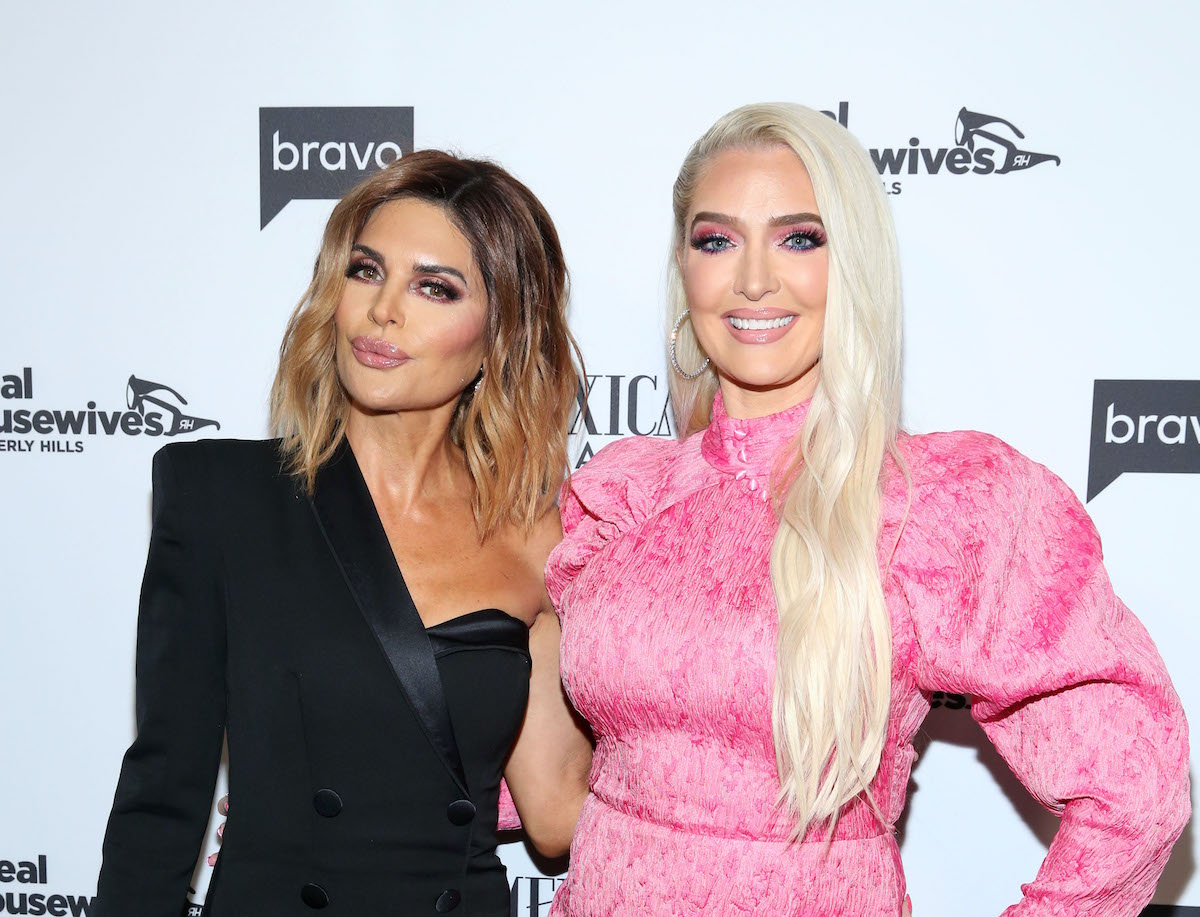 Allende was most excited to meet Erika Jayne but was shocked when Jayne was icy to her. "So this is crazy because I was excited to see Erika, but I was so disappointed because she was such a b*tch," Allende shared on the Behind the Velvet Rope with David Yontef podcast.
"She was such a b*tch," she laughed. "It's the truth. I have to tell you my experience. She was such a b*tch. I told her, 'Let's take a picture.' She didn't want to take a picture with me until she noticed that I was part of the cast of Mexican Dynasties."
The rest of the cast was nice except for Lisa Rinna
Allende said Jayne agreed to take a photo with her only once she knew she was on Bravo. "She saw me on the video," she continued. "So I said, 'Okay, now let's take a picture.' And I'm like, girl, now you want to take a picture with me? And then we took the picture and she was like such a b*tch."
She said Teddi Mellencamp was friendly and so was Kyle Richards. Richards' husband Mauricio Umansky is cousins with the Bessudo family from Mexican Dynasties. "Dorit [Kemsley] was nice, she wasn't bad, she wasn't good," Allende recounted. "She was just like neutral. She was nice, she took a picture with me and she wasn't like b*ithcy or anything."
RELATED: Former Publicist Dishes About Bravolebs Who Are Naughty or Nice in Real Life
Once Allende got to Lisa Rinna she said she wasn't as b*itchy as Jayne, but she wasn't exactly nice either. "She wasn't as b*itchy as Erika but she was right there," she said. Nonetheless, "Erika was the b*tchiest. And I was so disappointed." Adding that Jayne was also "snobby."
Kyle Richards was upset about Lisa Vanderpump
Allende said the premiere party was held at a Mexican restaurant and she remembered Richards was crying over the fallout she had with Lisa Vanderpump. "So the Housewives come in from Beverly Hills and there was a lot of drama," she said. "Vanderpump! Lisa Vanderpump. So she came with the dog and the husband and everything. There was some major drama there."
"Kyle was crying her eyes out, like crying because she had a major problem there with Lisa," Allende continued. "Because she arrived and then she left. But it was really bad."
RELATED: 'RHOBH': Former Publicist Recounts 'Nightmare' Encounter with Erika Jayne (Exclusive)
Allende added that none of this action was filmed so the crying and drama occurred off-camera. Also, "They put both premiere parties together," she said.
"Kyle left and the other Housewives were talking about Lisa and what happened," Allende said. "And I was like, 'Some sh*t is going down here!'" Allende said she got pictures with the entire cast except for Vanderpump because she left. But she managed to talk to Vanderpump prior to her departure and said she was nice.