'RHOBH': John Blizzard Reveals Dorit Kemsley Never Paid the $5,000 'Puppy Gate' Fee
Vanderpump Dogs employee John Blizzard recently revealed that Dorit Kemsley from The Real Housewives of Beverly Hills still hasn't paid the $5,000 fee she owes the rescue for violating her contract. Vanderpump Dogs owner and former RHOBH cast member Lisa Vanderpump told Showbiz Cheat Sheet the fee is in place for a specific reason.
John Blizzard says 'Vanderpump Dogs' never received the $5,000 fee
Blizzard, who found himself in the middle of the RHOBH "puppy gate" scandal during season 9 said Kemsley still hasn't paid the fee after violating the adoption contract. "Like she was supposed to [pay the fee]," Blizzard said on the Behind the Velvet Rope with David Yontef podcast. "Literally like she signed a contract and she still owes us $5,000 from that, by the way. Cause she broke the contract is that none of this would've happened. Like I just like, it's still, it goes back to that for me. It's just like, why do drop your dog the week of the first week of filming? I just think that's weird too."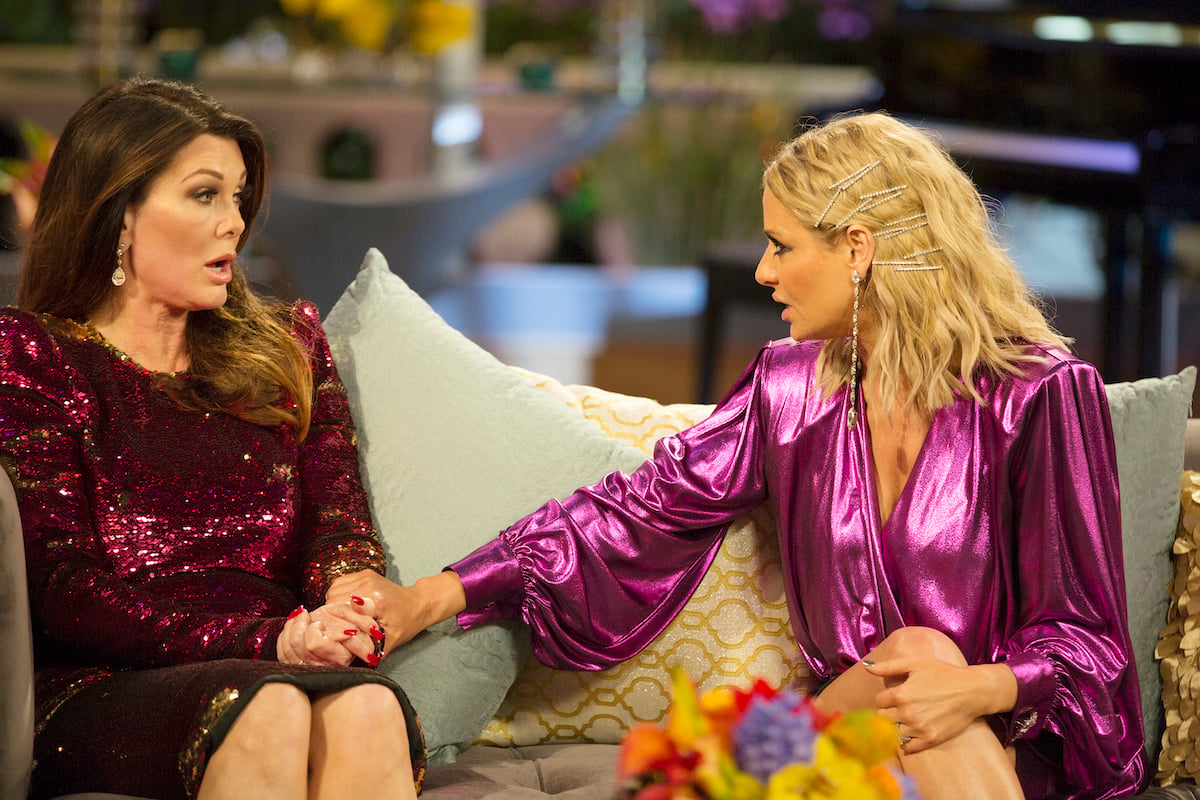 He also insisted that Vanderpump didn't want the adoption debacle to go public too. "[Lisa] was really pissed at John [Sessa] because she didn't want it brought up," he added. "We were like, 'Dorit is a horrible person for doing this. Your friend is awful. Why are you doing this? Why are you protecting her?' At the end of the day, if Dorit would have been a good person and returned the dog to us like she was supposed to, none of this would have happened."
Kemsley adopted a dog from Vanderpump's rescue but said the dog bit and nipped at her children. Instead of returning the dog to the rescue, she "re-homed" the pup and gave the dog to another person. Unfortunately, that person put the dog in a shelter. Vanderpump recovered the dog but was upset that Kemsley didn't return the dog to the rescue, which was part of the contract.
Lisa Vanderpump says there's a reason for the contract violation fee
Vanderpump's new Peacock series, Vanderpump Dogs touches on another adoption that doesn't go as planned. Like Kemsley, a dog adoption doesn't work out. But unlike Kemsley, the person returns the dog to the rescue.
"I would rather somebody brought the dog back to us if they couldn't look after it," Vanderpump told Showbiz Cheat Sheet.
"Because we actually have something in our contract, which was why it was such a mess on the Housewives," she added. "Because we have punitive damage, literally fined if you don't bring the dog back. And that's what the Housewives never could quite understand."
"They would say well she didn't want to bring the dog back to you because she didn't want to pay the fine. It's is like, no, let me say it again," she continued. "You only get fined if you drop our dog off some [other] way. It's our dog. You can adopt it, but it doesn't work out, bring it back to us. They could never quite understand that for some reason and they're ready to attack."
Lisa Vanderpump is still a bigger fan of dogs than b–tches
Vanderpump was thrilled to have Vanderpump Dogs come to Peacock, sharing that this series was truly a labor of love. "I think me saying as a Housewives tagline all those years ago, 'I'm passionate about dogs, just not crazy about bitches,' just says it all," she said. Adding, "I walked away from that show because it was too much."
She also said she wasn't in a good place in her life during her last season of RHOBH. "I was in a place in my life where I'm not saying I'm a victim, but I was at a place where I wasn't up for it," she said.
RELATED: 'RHOBH': Donna Mills Shreds 'Housewives' – 'I Don't Have Any Respect for It'