'RHOBH': Kate Chastain From 'Below Deck' Shades Teddi Mellencamp After Being Accused of Questionable Business Practices
Apparently Kate Chastain from Below Deck didn't exactly squash her beef with Teddi Mellencamp from The Real Housewives of Beverly Hills.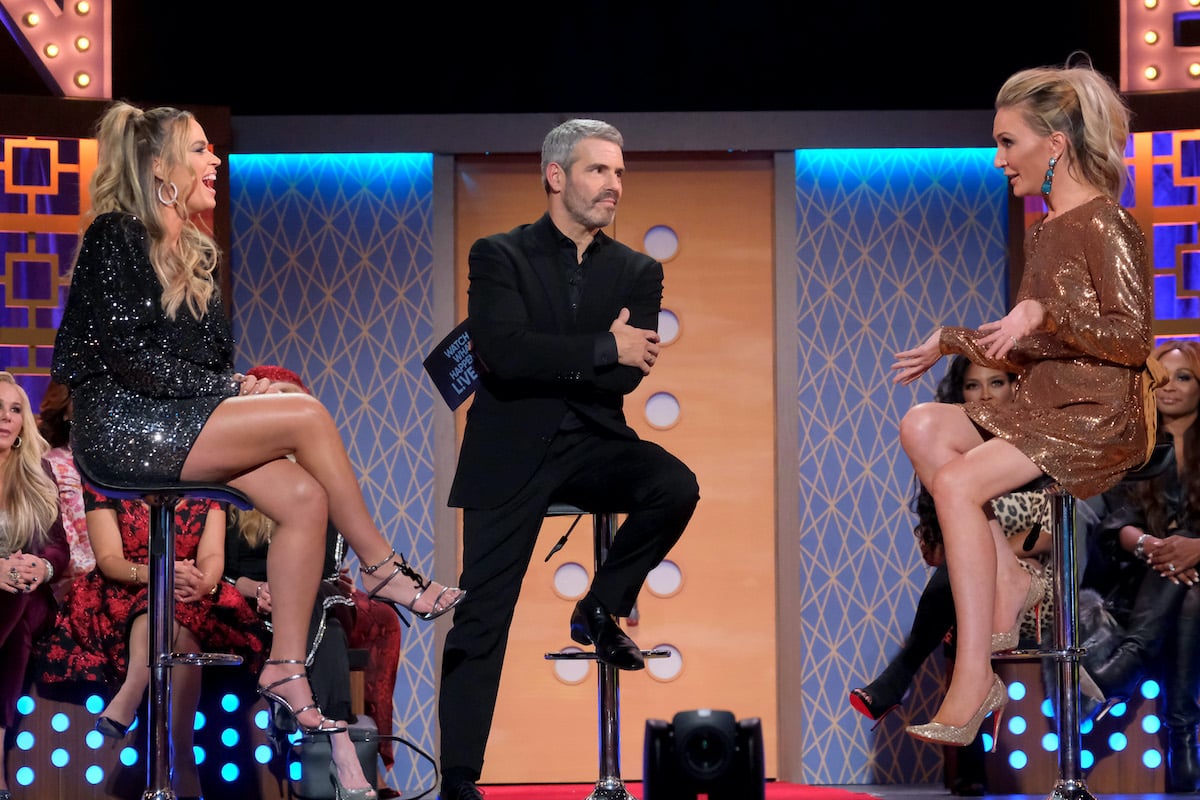 Mellencamp was recently accused of running an extreme diet regimen through her All In By Teddi company. A former client asserted that Mellencamp's program was so extreme, clients were only allotted 500 calories per day.
Chastain shaded Mellencamp last year when Mellencamp complained about juggling her business and motherhood. Upon news of the recent client reveal, Chastain couldn't resist commenting. "You know that saying 'I hate to say I told you so' Well i don't hate saying," she tweeted along with a photo from BravoCon. "I actually really enjoy it."
Kate Chastain thinks Teddi Mellencamp changed because of the show
Chastain eye-rolled Mellencamp's struggle last season. "Im still not really sure what exactly an 'accountability coach' does, but I'm pretty certain it doesn't require more time away one's children than any other job the millions of working mothers have," Chastain tweeted.
Chastain also said Mellencamp changed from season 1 to season 2. "I just know from doing Below Deck that people who come on a reality show for the first season, they are themselves," Chastain said on the Reality Life with Kate Casey podcast. "Once they get asked back for a second season, they know how the game is played. They spend time then thinking about who they are going to be and really turn it up a notch."
"I think that Teddi, after her first season, has completely changed," Chastain added. "But now she's become a Stepford Wife. She's dressing just like them [other cast members]. I just wish she would have stayed more true to who she was."
Chastain squashed her beef with Mellencamp … maybe?
During BravoCon, producer Andy Cohen pitted cast members against each other who were arguing or had a dispute in the past. The point was for them to "squash" their "beef," which meant Chastain and Mellencamp were in the hotseat.
Chastain recounted the encounter on the Watch What Crappens live podcast in New York City last year. She hoped Cohen would forget about the shade. "But then they are like, 'Up next Kate and Teddi!" she said. "And then she's was like five months pregnant. And you can't argue with a pregnant woman. So then I announced that I was pregnant. Which is like, maybe? I've been dating a lot."
"So I was like, 'Congratulations and I'll be held accountable for all my tweets," she said. "And I don't need an accountability coach because I'm pretty fit." 
"She was so stressed out because she didn't want to take time away from her children," Chastain remarked. "I just tweeted her, but I didn't tag her or at her. I was being supportive!"