'RHOBH': Kathryn Edwards Says Lisa Rinna Was 'Gunning' for Denise Richards
Kathryn Edwards from 'RHOBH' thinks Lisa Rinna has changed sine being on the show.
Kathryn Edwards from The Real Housewives of Beverly Hills says Lisa Rinna became a completely different person since joining the cast and was actually gunning for Denise Richards to go down this season.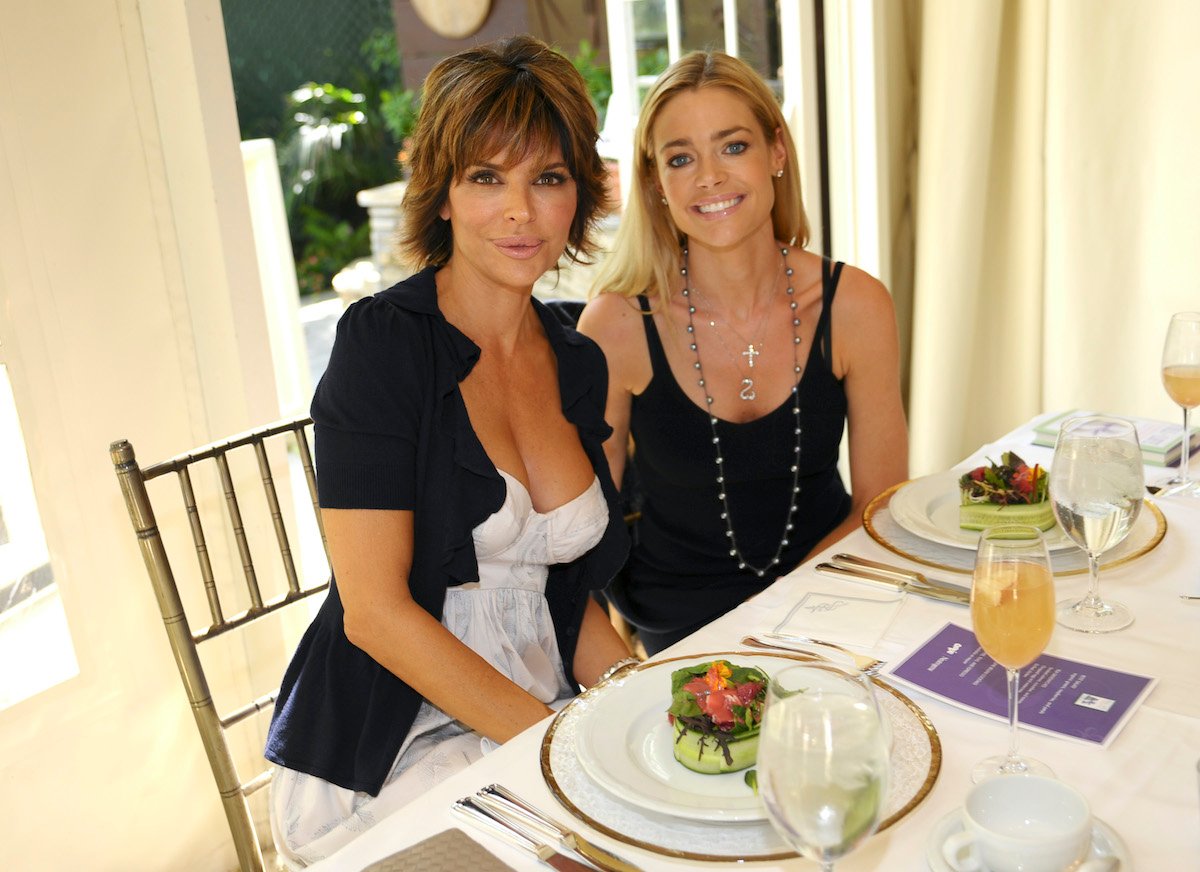 "To have your friend of 20 years not have your back at all has got to be hurtful," Edwards said on the Behind the Velvet Rope with David Yontef podcast. "And it's not even to say not to have your back at all. She was gunning for her. She was going that this was the best storyline. So she was making a season. That to me was tough. I had a hard time watching that, to be honest with you. I mean, I cringed and I felt bad for Denise." 
She added, "I give Rinna some credit because she puts a lot of stuff out there that a lot of people can hate on and she must really not care at all."
Kathryn Edwards thinks Denise Richards and Brandi Glanville hooked up
Rinna and Denise Richards had a longstanding friendship which crumbled during Richards' last season on the show. Edwards was disappointed to see Rinna let that friendship dissolve.
"And as I said, I rewatched just for this podcast, part three [of the reunion]," she said. "And the second time I saw it, I really felt bad for Denise. Let me just say she brought it on herself in the, in the sense that, you know, be careful who you lay in bed with and you know, no pun intended, but she hooked up with Brandi and I do believe she did." 
Did reality TV life blur lines with Lisa Rinna's real life?
"I still go back to Rinna is not the Lisa Rinna that I have always known," she revealed. Edwards thinks the lines are blurred in Rinna's life now that she's been on the show for multiple seasons.
"She's different on the show," Edwards observed. "And there comes a time when I think the reality TV show, life kind of melds into your real life and the line gets blurred and you lose yourself. And I wonder if that's happening to Rinna. So in that case, maybe she's hanging out with Erika [Jayne]."
She recalls Rinna as being someone who is down to earth. "You know, she's from Oregon," Edwards said. "She's a really down to earth girl, she's got great friends that she's had for a long time. She's very caring. She has a good sense of humor. She's athletic. She's a girl's girl."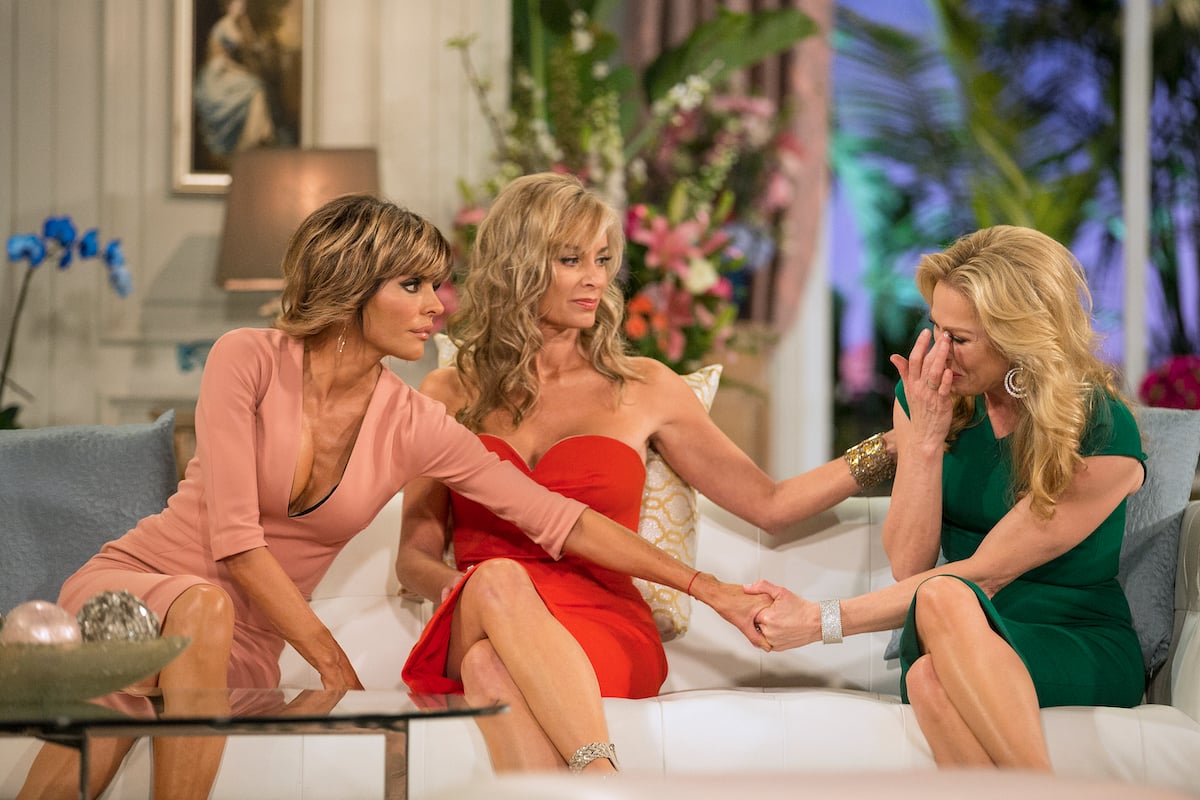 "And I don't think if I didn't know that about her and I just watched the show, I would not like her," Edwards added. "But I know who she [is] and I have to believe that who I know she was or is, is her real personality who she really is."
Has Rinna become a caricature of herself?
"I think the show's morphed her into not so great of a character," Edwards said. But has the show taken over Rinna's life?
"That's where I, unfortunately, feel Rinna is like at a crossroad," Edwards shared. "She's always been really, you know, as far as getting in touch with, what I know over, she [and] friends with some other mutual friends of mine and they would go to a lake house in Canada and she would get away from it all and kind of regroup."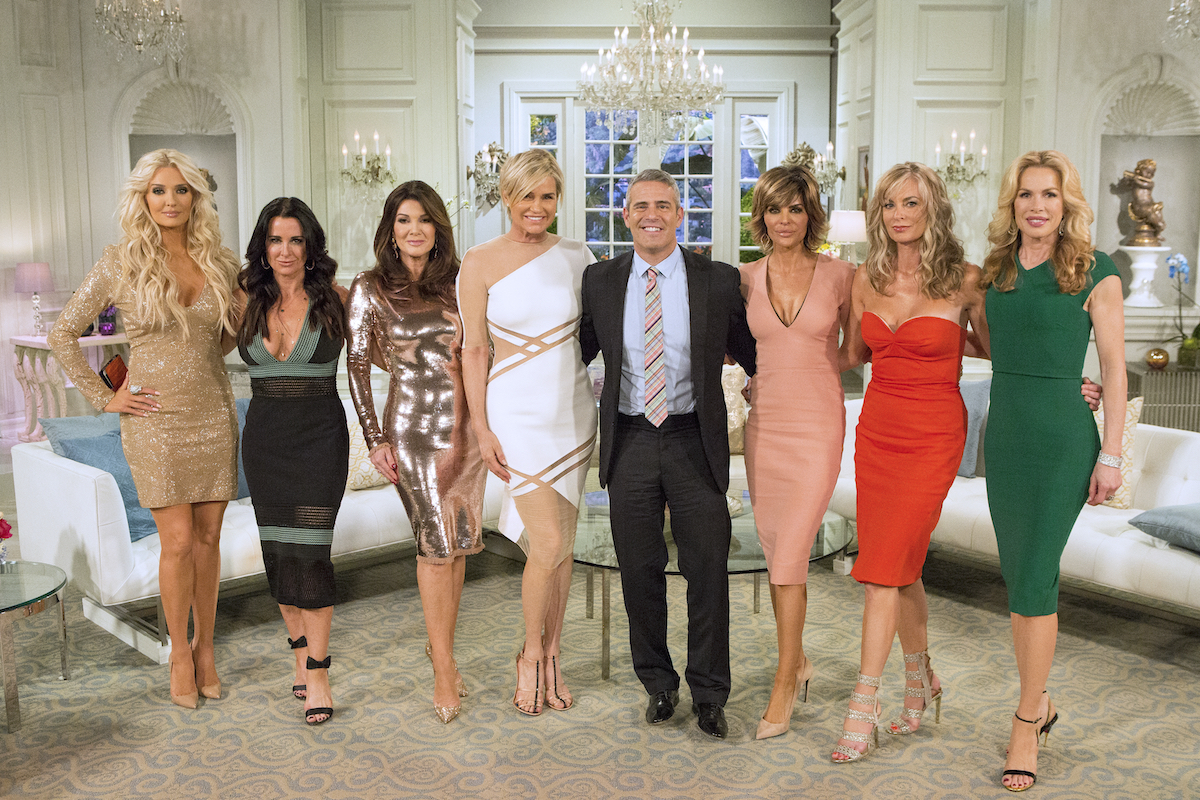 "But now it's just, I don't know. I think it's getting harder and harder for her to get back to zero when she amps up to a hundred all season," she added. She added that the show may also come naturally to Rinna because she is an actor. "I think so," Edwards said. "Sure. For Kyle [Richards] for, I think for all of them, for Erika, for Denise, I think Garcelle [Beauvais], they're all actresses."