'RHOBH': What Is Kim Richards' Net Worth?
In a franchise filled with mercurial personalities, few hold the title and Real Housewives of Beverly Hills star Kim Richards.
In a franchise filled with mercurial personalities, few hold the title and Real Housewives of Beverly Hills star Kim Richards.
The Hilton family heiress and two-time divorcee was one of the universe's breakout stars due to her connection to one of the wealthiest families in the world and the trainwreck that often followed her. Given her past, Richards is worth a decent sum of money, but not as much as one might think, either. 
 Kim Richards comes up
Bustle notes how Richards, whose half-sister Kathy Hilton may best be known as Paris Hilton's mother, didn't just have a family name to make her rich. She started her career in the spotlight as a child actor on the short-lived series Nanny and the Professor in 1971. That eventually gave way to roles in Disney projects. While the generational wealth helped get her through that door, this forgotten series helped get the ball rolling on the woman we know today. 
Kim, whose younger sister Kyle followed suit, remained a hard-working actress throughout the seventies and into the early eighties. While her familial ties made her part of the occasional headline, her public career took a back seat for nearly twenty years. Then, in 2010, everything changed. Kim joined the cast of Real Housewives alongside Kyle, and neither's careers have been the same ever since. 
Kim made herself a healthy living off of acting gigs and public appearances, but her marriages helped, too. According to the Daily Mail, she famously accused her mother of pushing her into a pair of marriages early on, not for love, but for the money that it could gain her. Coming from a family synonymous with being rich and famous, This may have had perks, but it also had some hiccups. 
The price of fame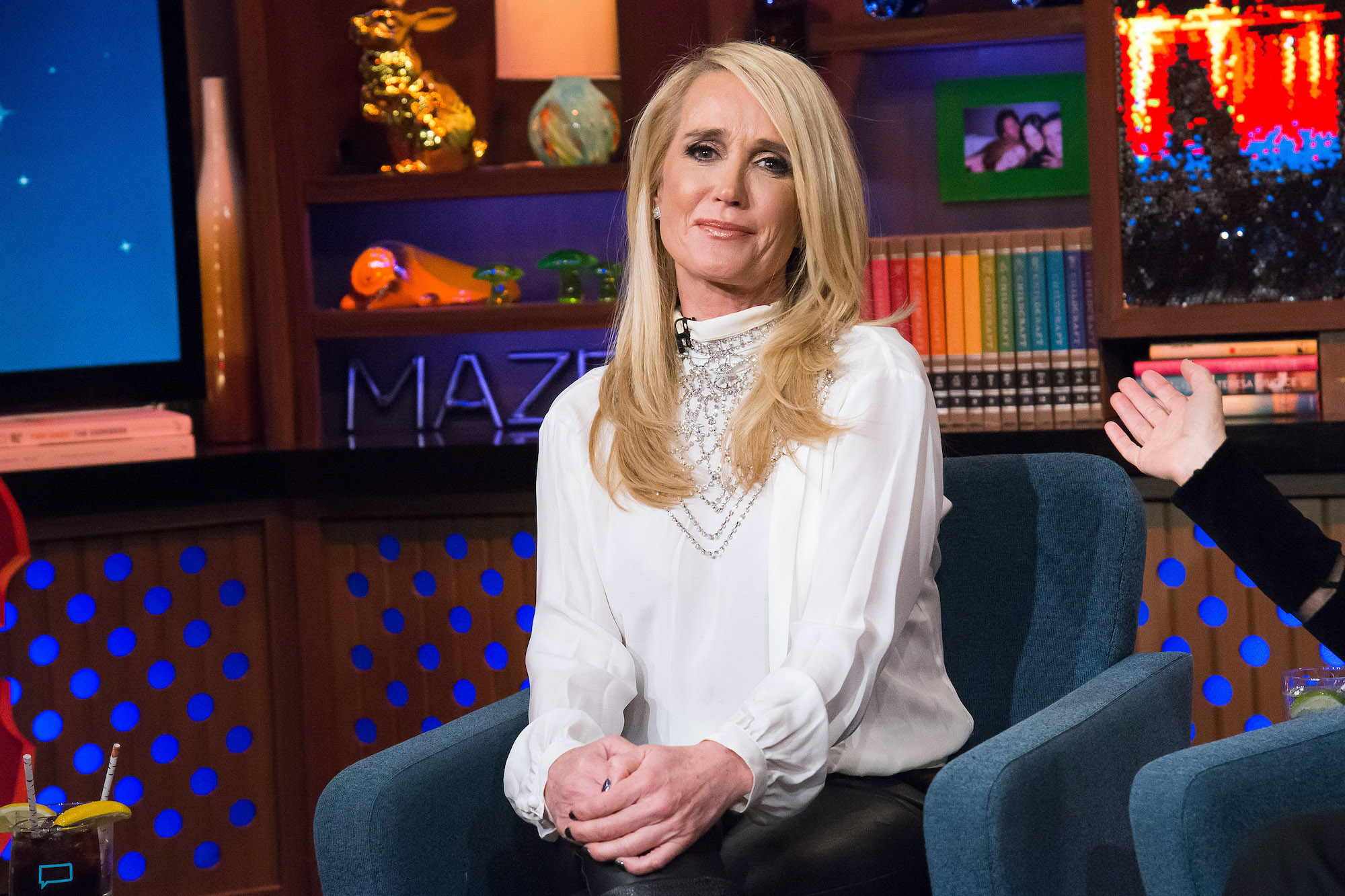 Richards left the main cast just a few years after joining the franchise following a shoplifting and public intoxication arrest in 2015. Since then, her struggles with alcoholism, the ensuing fallout with her sisters, and another meltdown that Us Weekly reported on in 2019 have made her something of a tragic tale, but it doesn't mean she's a lost cause, either. 
Richards has been open about her struggles with addiction, and while a tell-all book about her past was scrapped in light of her 2019 relapse, she's been quite candid about how she got here. Taking full responsibility for her actions, Richards sees herself as a product of her environment, Her struggles put a rift between her and Kyle, but the pair appears to be on good speaking terms. 
Richardson has maintained a smaller profile in the years since her last setback, but that may be for better. Now a grandmother, on top of being a mother, her family means more to her than any money or fame, and while her net worth may be lower than one may suspect, she's not hurting either,. 
What is Kim Richards' net worth? 
To be a Hilton and one of the faces of Bravo's ever-expanding reality universe that focuses on the rich and famous, it's no surprise that Kim lives a lavish lifestyle. However, the extent of just how lavish it may not be as clear. According to Celebrity Net Worth, Richards enjoys a lavish lifestyle, but it doesn't mean much to her net gross. 
According to Celebrity Net Worth, Richards is worth just $500,000. However, Bustle noted that other sources put the money higher. With Bustler also reporting that Kyle is worth an estimated $30 million, and Kathy is worth more than either could imagine, Kim may not be the richest sister. However, she still enjoys a lavish lifestyle of beach houses, plastic surgeries, organic foods, and luxurious clothes and accessories. 
Kim Richards's tale may be a mix of good and bad, but it also is a fascinating look inside the lives of the rich and famous. On the one hand, she is famous for being rich. But, on the other, that may have had some other fallout that shows how money may not solve all of life's other problems.