'RHOBH': Kyle Richards Blames 'Toxic People' For Her Estrangement From Big Sister Kathy Hilton
Fans of The Real Housewives of Beverly Hills are well aware of Kyle Richards' previous estrangement from her sister Kathy Hilton. Hilton joined the cast of RHOBH for season 11. In a recent episode, the sisters sat down to talk about the feud that separated them for many months.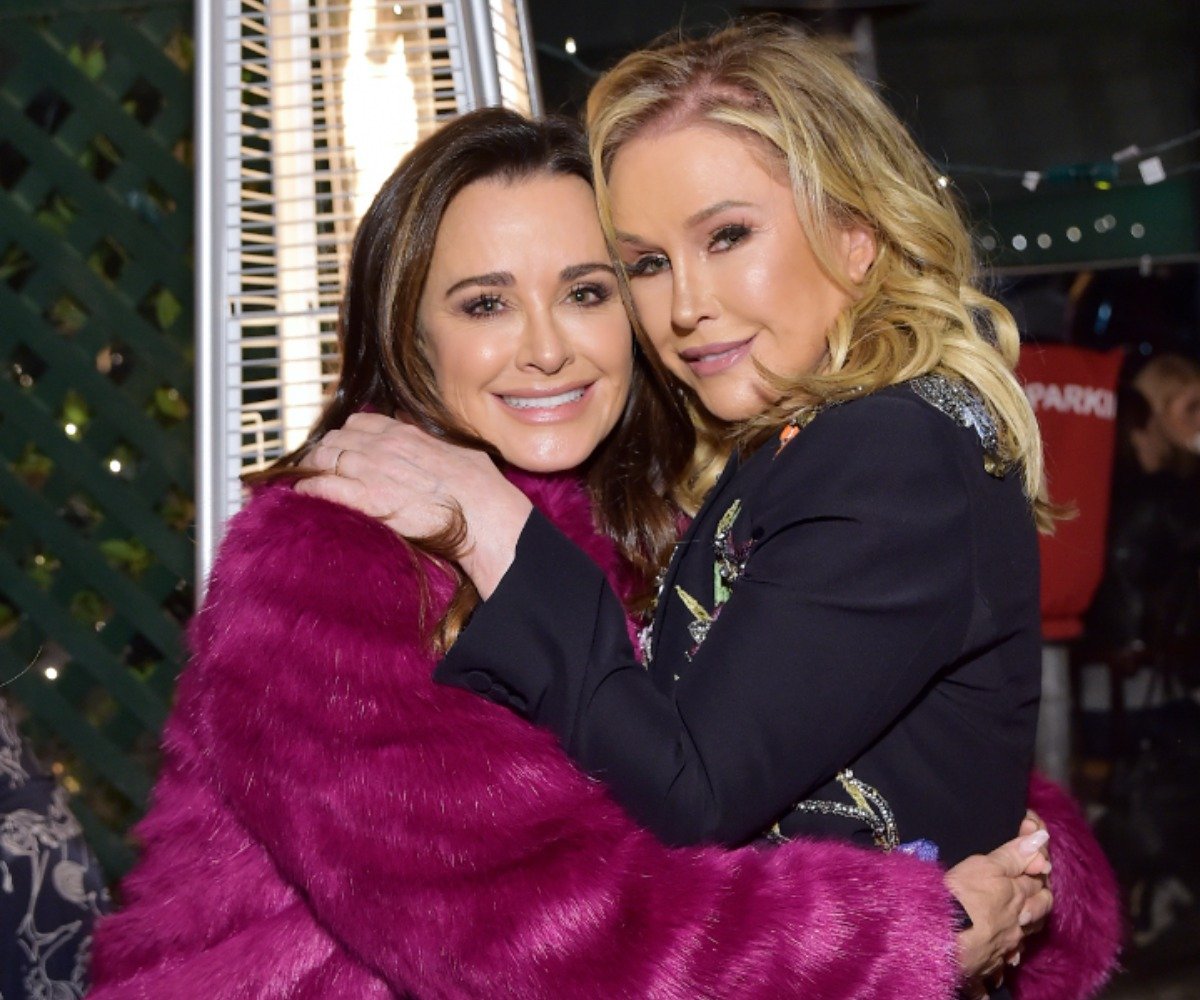 Although there were many factors to the conflict, Richards cited "outside toxic people" as a big issue contributing to the feud.
Kyle Richards and Kathy Hilton's Estrangement
In a recent episode of RHOBH, Richards and Hilton sat down for a meal and to discuss the rift that formed between them. Things began to go downhill between Kyle, Kathy, and their other sister Kim following the death of their mother Kathleen in 2002.
"When my mom passed away, the dynamic between Kathy, Kim, and I changed, because my mom was always the mediator," People reports Richards said in a confessional. "If my mom was still alive, we would've still had the arguments that we had, 1,000 percent. But all the years of not spending time together, my mom would never have tolerated that and she would have brought us all together, always."
'American Woman' created a rift between the sisters
In a confessional from 2018, Richards mentioned that the trouble may have really started when her husband, Mauricio Umansky, left Hilton and Hyland to create his own company. Things only got worse when Richards created American Woman, a Lifetime series inspired by her childhood.
"I think Kathy thought that I was going to disrespect our mother or my sisters," Richards explained in a confessional. "Anytime there was a conversation to try to create peace so that we could bring the family together again, it just never went well. That was a very hard time."
According to TooFab, Richards felt that this series would be a "love letter" to Kathleen and asserts that American Woman was "inspired" by her mother, but not about her. "If it was a real story about mom and us, I wouldn't have done it. But it wasn't," Richards said. "I liked the idea of something in the '70s, seeing a single mom and how they didn't know how to navigate without their husband."
Still, certain things about the show didn't sit right with Hilton, and outside people had their thoughts about the show regardless of Richards' intentions. "The bottom line is if it's in the show, then people think that's your family and that's just unacceptable," Hilton explained on camera. "We had a lot of outside toxic people contributing to the issues between us," Richards said.
Richards and Hilton reconciled prior to 'RHOBH' Season 11
Luckily, Richards and Hilton recently reconciled prior to Hilton joining the cast of RHOBH for season 11. In spite of the conflict, the time apart was hard on the sisters and they seem very happy to be moving toward healing. "Now we can just be together and have fun and I don't ever want to go back to that place," Richards said.