'RHOBH': Kyle Richards Says Garcelle Beauvais Was 'Unbelievably Rude' In Speech
Kyle Richards and Garcelle Beauvais from 'RHOBH' have not been the best of friends on the show. Things heated up with Richards felt Beauvais got shady during a speech at an event.
Kyle Richards and Garcelle Beauvais from The Real Housewives of Beverly Hills have had a rough start to their friendship. Season 10 saw the introduction of Beauvais but she has not gelled with Richards. The tension between the two was heightened during an event for the Coming to America actress where she shaded her co-stars during her speech.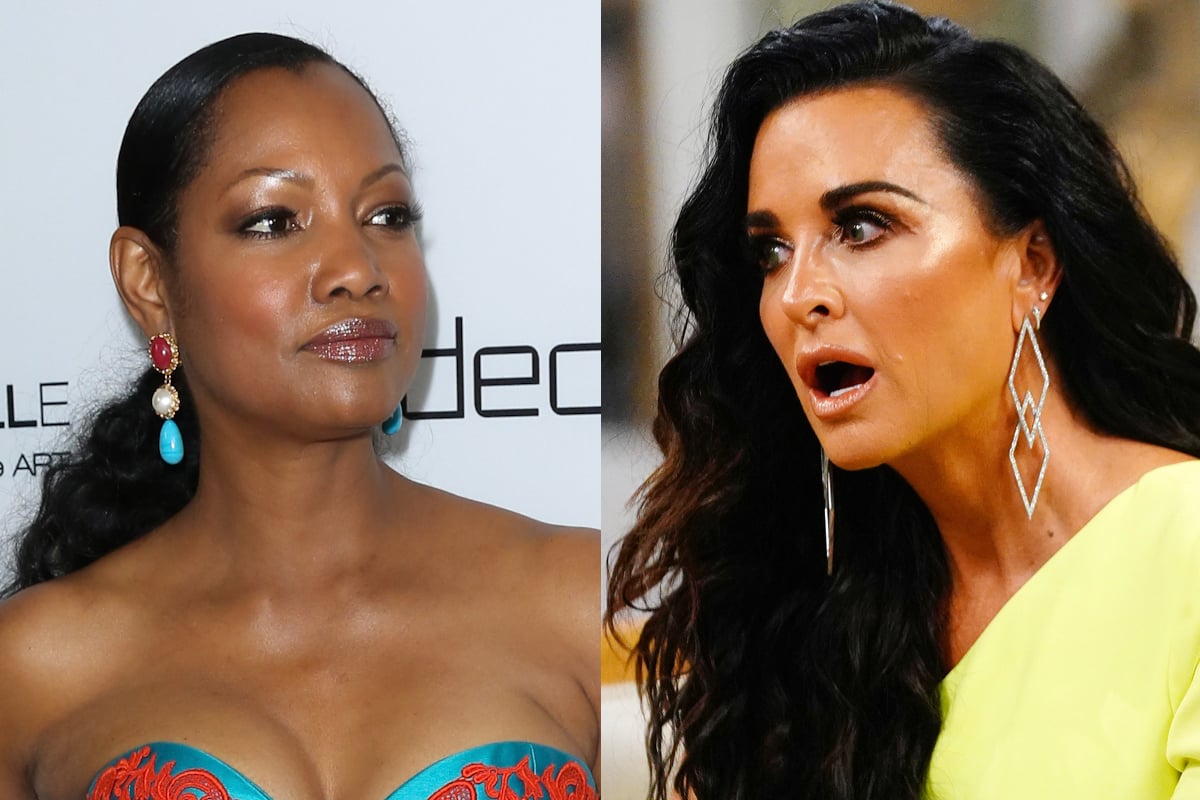 Kyle Richards was not happy with Garcelle Beauvais's speech
During one of the recent episodes of RHOBH, Beauvais invites the ladies to an event. The actress was set to be honored for her charitably work for the LA Mission. However, things got a little tense when Beauvais delivered her speech where she ended up shading Richards.
"I want to say thank you to that table over there, everybody who supports me, loves me. My new best friends. Some of them, not so much, but we'll figure that out." Garcelle said to which Richards took offense too.
When Richards made an appearance on Watch What Happens Live, host Andy Cohen asked about the incident.
"I mean, I was totally blindsided," Richards said. "I felt we were getting along great, I adored her and I thought she was a great addition to the show."
Richards continued, "I was one of the first people to raise my hand and donate to her charity and she didn't acknowledge that in the episodes or anything, which I didn't do it to be acknowledged. But it was really rude. It was really unbelievably rude to stand up and make a speech like that."
The feud between Kyle Richards and Garcelle Beauvais is not over
All of RHOBH Season 10 was shot before any footage was seen by viewers. Ahead of the premiere for the new season, Richards and Beauvais did interviews to promote it. Richards didn't say she had an issue with the new Housewives addition, but Beauvais opened Pandora's box.
During an appearance on WWHL, Cohen played a game with Beauvais to get her take on her co-stars. Beauvais called Richards the "least welcoming" from the group and also said she had the "biggest ego." To top it all off, Beauvais said that Richards would be the RHOBH star she wouldn't want to quarantine with.
When Richards next appeared on WWHL, Cohen asked her about what Beauvais had said, which took her by surprise.
"My husband and I were watching and he said, 'Why is she talking like that?' and I said 'I have no idea.' If she felt like that I wish she would say it to my face instead of saving it for Watch What Happens Live," Richards said on the episode that aired April 29.
Richards didn't think she had an issue with Beauvais until she watched the episode.
"I thought we got along really well and I really don't know where that came from," she said. "I invited her to every single thing that I threw, I only was invited to her charity where I was happy to give money to her charity."
Garcelle Beauvais apologizes
After finding out that Richards' feelings were hurt, Beauvais apologized but explained she was playing a game and had to pick one of her co-stars.
"I'm sorry that she felt hurt, but it's not really about her being unwelcoming. It was more of the fact that she never took the time to get to know me," Beauvais told Page Six.
"I was in-and-out of the series a lot, which people haven't seen yet, but I felt like the times when we were together, there was never any interest, any curiosity into my life. To have a friendship, it's got to be a two-way street."
Beauvais has had limited interaction with the rest of the ladies as she was filming other projects in the middle of RHOBH production. Even though her time to connect with Richards wasn't vast, she felt Richards didn't spark an interest in getting to know her more.
The Real Housewives of Beverly Hills airs Wednesday nights at 9 p.m. ET/PT on Bravo.