'RHOBH's Kyle Richards Claps Back at Vicki Gunvalson, Tamra Judge for Claiming She's Boring
Kyle Richards from The Real Housewives of Beverly Hills is not only feuding with her co-stars, but she's also firing back at former Housewives. The fashion designer is breaking her silence on the comments that Vicki Gunvalson and Tamra Judge made about her implying she was boring. Both are former stars of the Orange County franchise and their critique on Richards has caused waves on social media.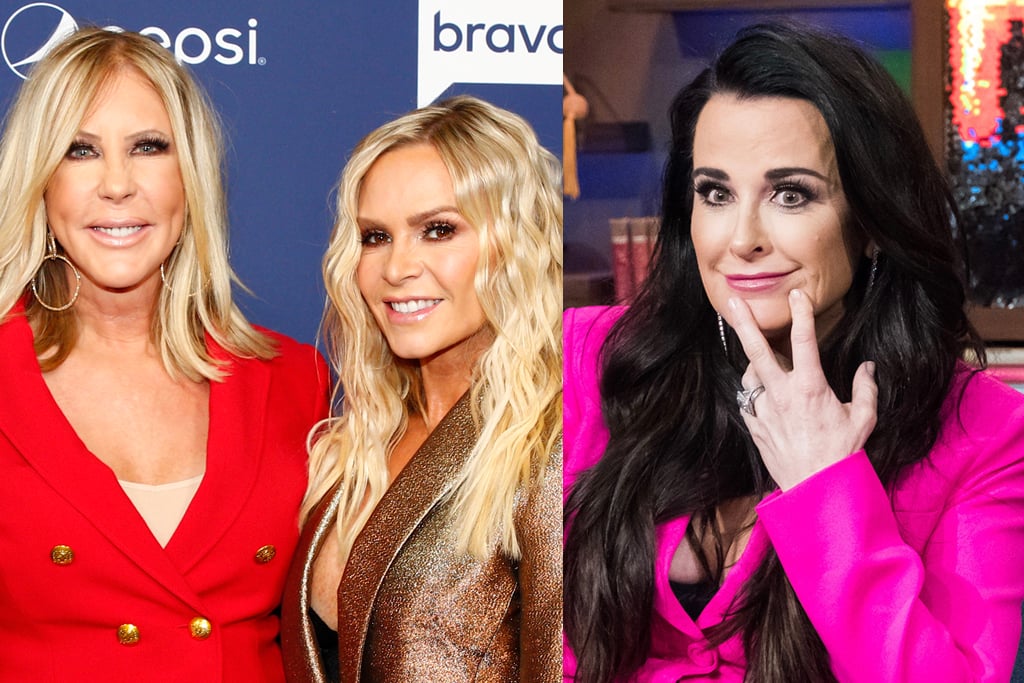 During an Instagram Live that Gunvalson and Judge broadcasted, they answered fan questions. They both didn't have the nicest things to say about Richards from RHOBH.
"Kind of vanilla," Gunvalson said about Richards. "I don't see any conflict. I just see her like, playing the safe lane always."
Judge didn't expressly agree with Gunvalson but she didn't deny anything and added, "Well, she's still got her million-dollar paycheck."
Kyle Richards claps back
With RHOBH being on the air right now, Richards has been busy promoting the show. It wasn't long before someone asked her for comment about what Judge and Gunvalson said about her.
"Well, A) they don't know how much money I make. B) Like I say, I don't play it safe," Richards told Us Weekly. "I've had a lot of issues over these years, 10 years, a lot of them."
Richards said that she would not amp up the drama to be more interesting on television and will continue to be herself.
"That does not include getting drunk and putting my tongue in another married woman's mouth," Richards said referencing what Judge has done on the show.
The women of RHOC have been overtly controversial and scenes with them kissing each other on drunken partying nights have been common. As an example, the following image of Judge and Gunvalson puckering up for a kiss on the lips.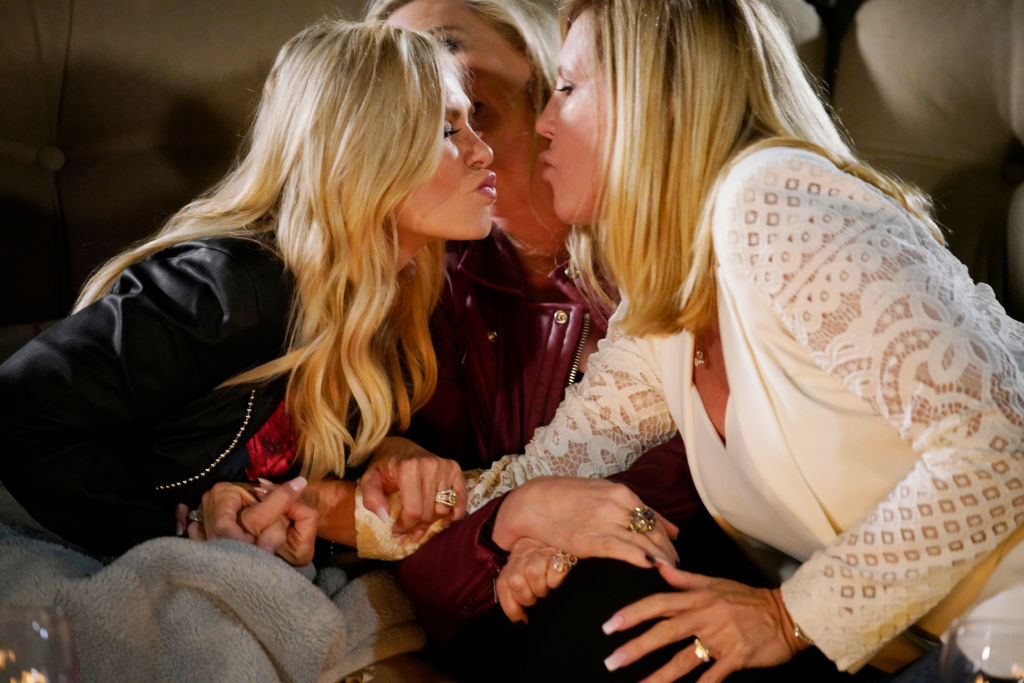 Kyle Richards has a brewing feud with Garcelle Beauvais
Over on RHOBH, Richards and newcomer Garcelle Beauvais are going at each other. The drama started when the latter made an appearance on Watch What Happens Live. During a game, Beauvais was asked who was the least welcoming and she named Richards, who was taken by surprise.
"I was really surprised," Richards said on WWHL that aired on April 29. "My husband and I were watching and he said, 'Why is she talking like that?' and I said 'I have no idea.' If she felt like that I wish she would say it to my face instead of saving it for Watch What Happens Live."
The Halloween Kills star said that she believed she was in good terms with Beauvais until she saw her on the Bravo late-night show.
"I thought we got along really well and I really don't know where that came from," she said. "I invited her to every single thing that I threw, I only was invited to her charity where I was happy to give money to her charity."
Garcelle Beauvais explains shade
Beauvais later explained that she was playing a game and she had to pick someone.
"It was multiple-choice, I had to pick someone so I was going to offend somebody no matter what," Beauvais told Page Six about the game.
The Coming To America star apologized for the incident and further explained why she chose her as least-welcoming.
"I'm sorry that she felt hurt, but it's not really about her being unwelcoming. It was more of the fact that she never took the time to get to know me," Beauvais added.
"I was in-and-out of the series a lot, which people haven't seen yet, but I felt like the times when we were together, there was never any interest, any curiosity into my life. To have a friendship, it's got to be a two-way street."
The Real Housewives of Beverly Hills airs on Wednesday nights at 8 p.m. on Bravo.
RELATED: 'RHOBH': Denise Richards Finally Reacts to Kyle Richards Calling Her 'Ragamuffin'