'RHOBH': Kyle Richards' Daughter Reveals How the Show Has Affected Her Mom's Marriage
Kyle Richards is one of the main cast members on the Real Housewives of Beverly Hills. As with many of her fellow housewives, Richards' marriage has been shown on the series, and her husband has made numerous appearances as well.
However, showing one's personal life on TV is no ordinary feat. Richards' oldest daughter recently shared how being on RHOBH has affected her mom's marriage.
Kyle Richards and her husband have been on 'RHOBH' since the very first season
RELATED: 'Real Housewives of Beverly Hills': Did Kyle Richards Get Plastic Surgery?
Richards is currently married to real estate mogul Mauricio Umansky. They tied the knot in 1996 and have three daughters together: Alexia (b. 1996), Sophia (b. 2000), and Portia (b. 2008). Richards also has a daughter, Farrah (born 1988), from her previous marriage.
Richards and Umansky have appeared on RHOBH since the very first season in 2010. While some couples go through breakups and divorces on the show, Richards and Umansky continue to stay together year after year.
Richards' oldest daughter Farrah explains how 'RHOBH' has affected her mom's marriage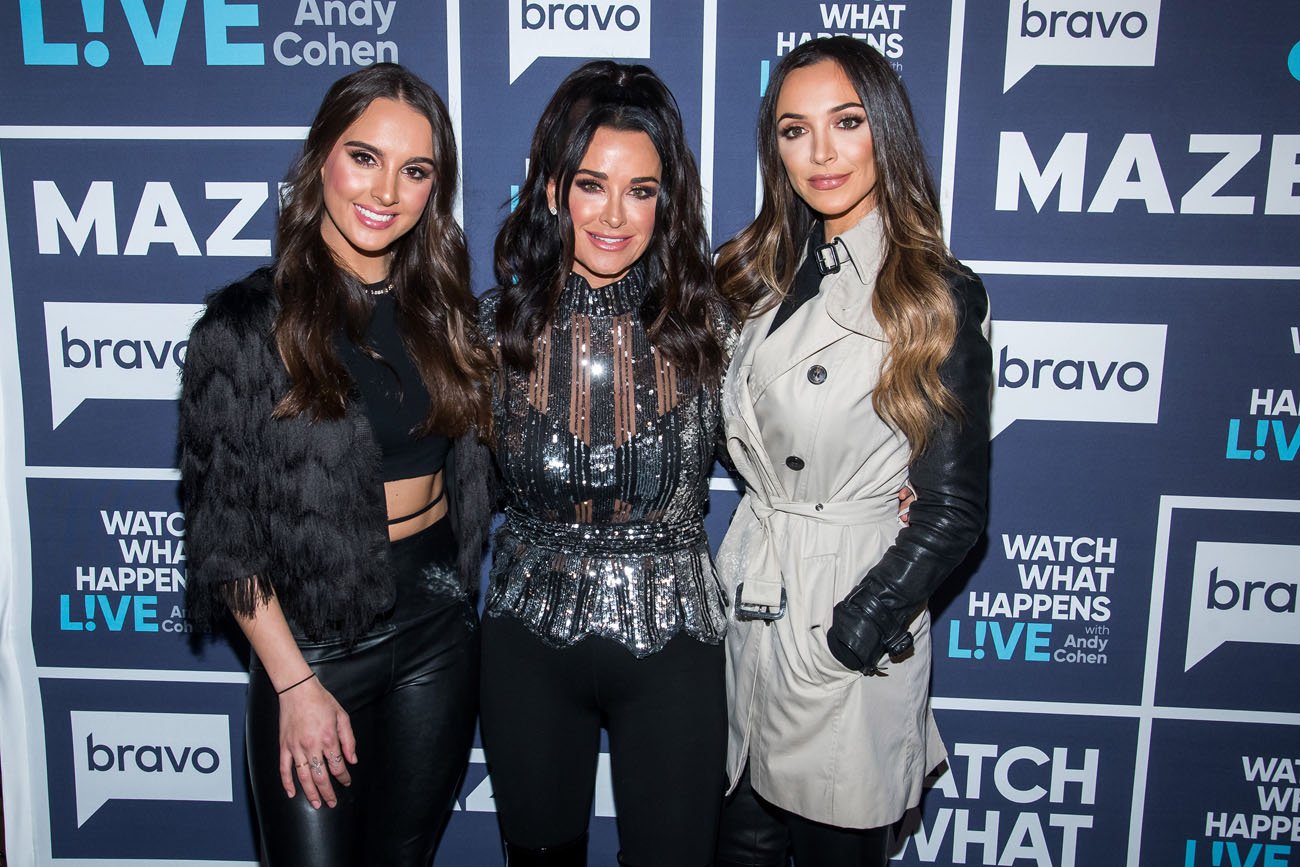 RELATED: 'RHOBH': Why Kyle Richards' Parenting Skills Were Recently Brought Into Question
Richards' oldest daughter, Farrah Aldjufrie, recently talked about her mom's marriage on the Getting Real with the Housewives podcast. According to Aldjufrie, Richards and Umansky's marriage has not been negatively affected by RHOBH.
"[The show] has definitely has made them stronger 100 percent and they are just the cutest honestly," Aldjufrie said, as reported by Us Weekly. "They have set such a great example for couples, married couples, people in relationships because they truly are a team."
Aldjufrie added, "Through the show, I think it just makes them appreciate their time together even more because they're both so busy and he's running a whole company and is one of the top agents in the country, and she has so many obligations. They try to spend a lot of time together and they really appreciate their time together. I definitely think it's made them stronger."
Richards once said reality TV could potentially wreck marriages
RELATED: 'RHOBH': Kyle Richards Finally Reacts to Jill Zarin Saying She Should Quit Show
Richards once acknowledged that being on reality TV could potentially be extremely bad for marriages. In 2012, she told AllAboutTRH, ""My suggestion to anybody who [wants to do] a reality show, if you have cracks in your marriage, don't do one of these. You have to be really, really solid in order to do a reality show like this."
Additionally, she has also admitted to not wanting her daughters to follow in her footsteps and become reality TV stars. Back in June 2020, Richards told Australia's TV Week, as reported by Wonderwall, "I wouldn't let them [go into reality TV]. Two of my girls are in real estate. They're businesswomen, and I like that they're on that path."
However, Aldjufrie actually shared on the Getting Real with the Housewives podcast that she wouldn't mind being on her mom's reality show in the future.
"That would be really fun. I mean, I wouldn't be opposed to it," Farrah said. "You really have to have grit to deal with situations, but I wouldn't be opposed to it maybe one day."