'RHOBH': Kyle Richards Shuts Down Camille Grammer, Tells Her To 'Get a Life'
Camille Grammer and Kyle Richards from The Real Housewives of Beverly Hills are feuding. The reality TV personalities are taking jabs at each other publicly on Twitter. Fans have been able to see their spat in real-time and have jumped in on the drama. Grammer made a comment about Teddi Mellencamp and her BFF Richards tried to shut down the former.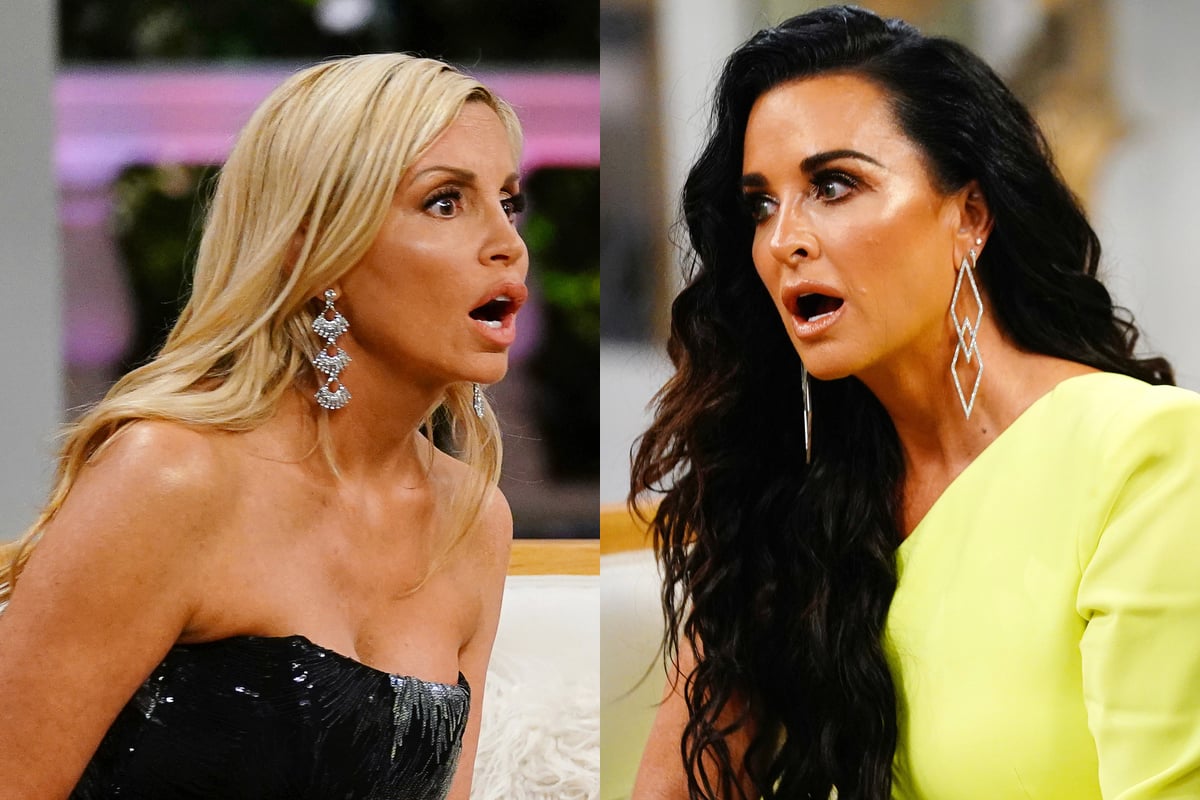 How did the feud start?
Grammer and Richards have had a rocky relationship throughout the RHOBH history. Just last year, Grammer was throwing shade at Richards under citing her as the culprit she wasn't invited back to the reality series. Kelsey Grammer's ex-wife was a fan favorite after season 9 for breaking the fourth wall and exposing problems the other Housewives didn't bring up on the show. Grammer was ultimately not extended an offer for season 10 until later in filming.
This time around, Grammer replied to a fan that made reference to Mellencamp's troubles. The latter has been facing criticism over her diet and exercise regime that could allegedly do more harm than good.
"It's suspect," Grammer replied to the fan.
Richards noticed her former co-star's tweet and called her out for getting into issues that don't involve her.
"Camille, you really need to move on and get a life," Richards tweeted. "Teddi has helped so many people and changed their lives. What are you doing everyday? Tweeting about RHOBH? You befriend whoever you think will get you a [diamond]. Talk about a mean girl."
Richards made a reference to Grammer befriending Denise Richards after she was accused of having an affair with Brandi Glanville.
"Brandi never lies Kyle?" Grammer fired back alluding to Richards's defense on the former.
"Camille, why are you so angry? You weren't even involved with this," Richards replied.
Camille Grammer also takes on Erika Jayne
Another feud that Grammer has taken on is with Erika Jayne after former housewife Kathryn Edwards had some insight to share. The season 6 RHOBH star said that Jayne was not "real at all" on the show.
"I don't think she's a caring person," Edwards said on David Yontef's Behind the Velvet Rope podcast. "Saw her talking poorly to all the crew and the way she talked down to people and snapped at people that were less than her that were working for her. I don't like that at all, I don't think that she is a nice person. That's the best way to say it."
When Grammer stumbled upon the article written about Edwards's recollection of Jayne, the former also added her own words.
"She does… I have witnessed it myself," Grammer tweeted about Jayne mistreating RHOBH crew. "If a scene doesn't suit her, she yells at the crew and producers. It doesn't happen all the time but she did this in the Bahamas."
Grammer is not seemingly trying to make any friends inside the RHOBH cast. Production is working out contracts for season 11 of the show but there hasn't been any confirmation of who will be back. The only one that is for sure not returning is Denise Richards as she made the announcement in the past days.
The Real Housewives of Beverly Hills Season 10 concludes this Wednesday at 9 p.m. ET on Bravo.